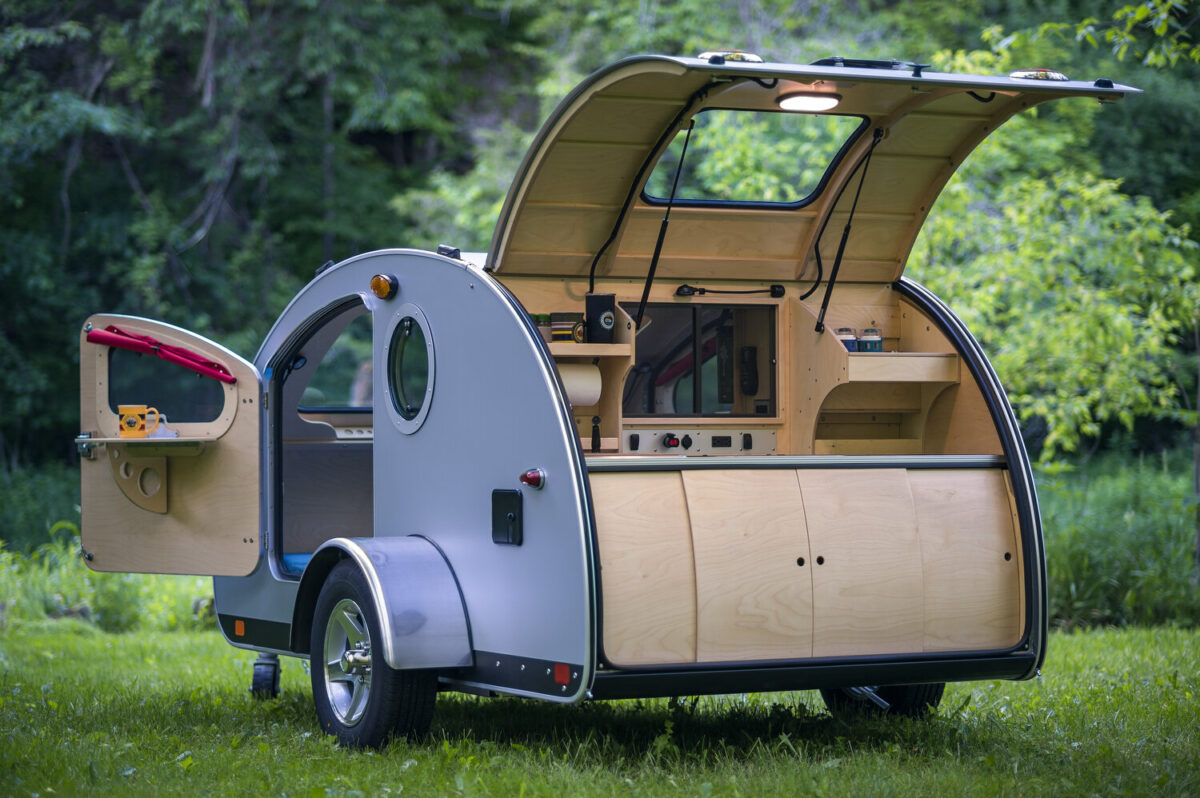 RV Rentrepreneur Spotlight: Dave Burden
When Dave first saw a Facebook ad for RVTravelCentral, he was intrigued. He decided to do some poking around which ultimately led him to decide to list his small Teardrop trailer. To get his trailer up on the site was straightforward. He found the WE customer support team was super helpful and very hands on which made for a very easy on-boarding. From that initial ease of getting up and running to renting it out numerous times, Dave sums it up well: "it's all just so easy with RVTravelCentral."
While a bit nervous the first few times the trailer went out, Dave felt a lot more secure due to the fact that RVTravelCentral takes a deposit. "You are not left with your pants down if there are any issues," he joked! The way the RVTravelCentral teams jumps in and negotiates on your behalf offered a lot of comfort for him and his family.
Dave and his family are active campers – using the trailer plenty themselves. So, when he went out to rent it this past summer, he made sure to block off as much time as he wanted for personal use. When he released the dates for the public to rent, the floodgates opened! "We had the trailer booked out for every single weekend we listed it for and received twice as many inquiries. I had to turn down potential renters it was so popular."
To market his trailer was simple – Dave simply ran a Kijiji ad and ensured it directed right back to his listing on the RVTravelCentral website. "For me to try to rent it out personally, there is just too much stuff I don't want to deal with. Having the insurance, the damage deposit and the roadside assistance through RVTravelCentral makes it a no-brainer."
With his trailer having had a lot of use through the years, he ensures every walk through is done properly. With many families coming to him to rent, he really takes the time to go through the little gimmicky things – how to use the awning and side tent, etc. He's even created a little booklet for each guest on how to set things up properly and get the best use of the trailer.
"The money we have earned through RVTravelCentral allows us to pay for all of the expenses associated with owning the trailer. And on top of that – it allows us to pay for our camping vacations." Where will Dave and his family camp next? "We're on Vancouver Island which is a great place to explore! We go out to Port Renfrew, Tofino, Campbell River, etc. And every year we spend a week on Hornby Island – which we call the Hawaii of Canada."
If you want to rent out Dave's trailer – do so early! You can check it out here