RV Rental in Calgary AB
Calgary is growing to be more cosmopolitan each day as the city's economic possibilities broaden beyond oil.
Enjoy Extensive Travel With RV rentals in Calgary
The city of Calgary- sometimes known as 'Cowtown,' a city in Alberta, Canada is the ideal combination of a bustling cultural centre and a gateway to Canada's breathtaking landscapes, making it ideal for a campervan adventure. With plenty to do here, an RV rental in Calgary, AB is the ideal way to experience and witness everything this multicultural city has to offer, as well as your pass to an amazing road trip.
Calgary has a population of about 1.6 million people and it is just about 3 hours away by an RV from Edmonton, Alberta's capital. The yearly Calgary Stampede, a midsummer celebration that celebrates the city's 'cowboy' heritage, is probably the city's best-known event. You can enjoy the festival along with other events when you have an RV to travel whenever you want.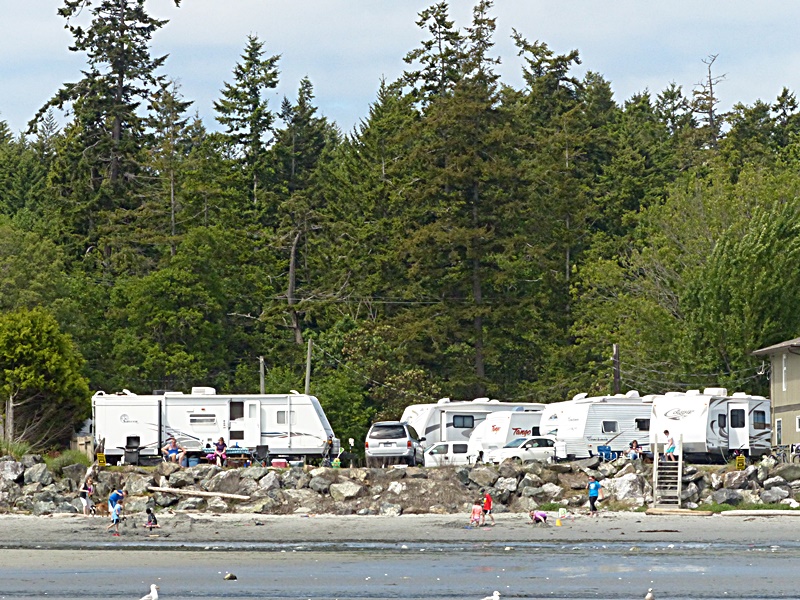 So, book an RV in Calgary and experience something like never-before with camper rentals in Calgary and select from a variety of options to meet your RV needs from RV Travel Central. No matter how many people are in your group or how much money you have to spend on an RV vacation, you can get an RV based on your needs and desires.
Calgary, despite its location in the heart of Canada's vast prairies, has a great deal to offer to its travellers. The Sports Hall of Fame, Gasoline Alley Heritage Park, the Hangar Flight Museum, and the military museums, are just a few of the city's fantastic museums. You will discover something that rekindles your curiosity no matter what your hobbies are, whether it's antique vehicles and planes or traditional art. Moreover, with an RV to take you wherever, whenever, you can explore as much as you want without any trouble.
So, what are you waiting for? Start your RV vacation in Canada in luxury and elegance with RVs for rent in Calgary!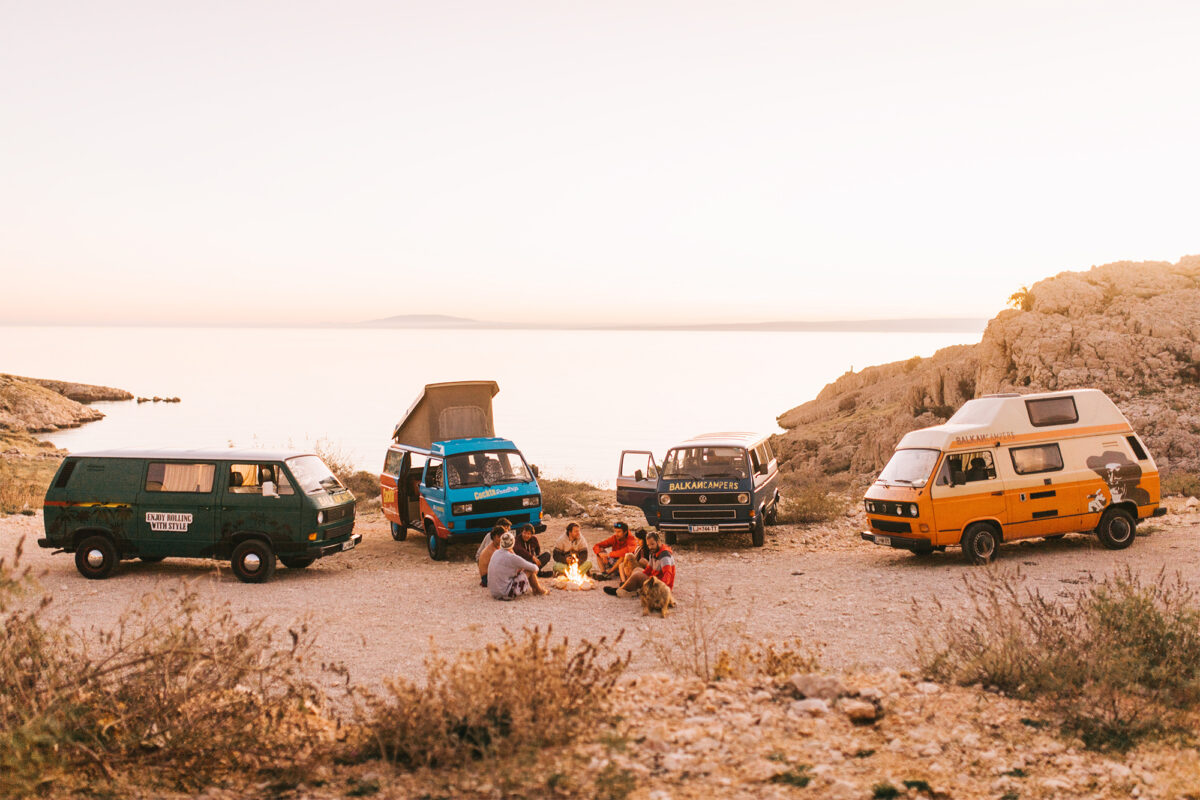 Explore the Extravagant Calgary
Calgary is growing to be more cosmopolitan each day as the city's economic possibilities broaden beyond oil.
The Calgary Stampede, one of the world's largest rodeos, attracts visitors every year. People usually visit the neighboring Canadian Rockies and several ski resorts to the west or to the East there is Drumheller which is home to the Royal Tyrell Dinosaur museum and along the way you will find the Hoodoo land formations, which is why travelling in rental RVs is so convenient. The city has a growing variety of eating options, as well as vibrant nightlife, clean streets, and modern architecture.
If you are travelling to Calgary in the summer, the Olympic Plaza is a wonderful spot to relax outside, and in the winter, it's a great area to go ice skating. It is strategically located and accommodates a variety of special festivals and events.
From the peak of the ski slope, the Olympic Park provides spectacular views over the city, and an on-site museum and seasonal snowboarding. You can even take your RV rental in Calgary, Canada across the country.
The Glenbow Museum is a great site to learn about the city's history and much more. It has a large collection of art, with over 33,000 items, in addition to exhibitions of indigenous, cultural, military, and natural histories.
There will always be something fresh to witness with cheap RV rentals in Calgary, and everything is conveniently close to each other, so you can stop by anywhere while shopping or sightseeing. There are also several fantastic mountain resorts and natural thermal hot springs with pools you can soak your body with natural healing properties from the earth. You can visit the Banff National Park, Lake Lousie and also the columbia icefields located between Lake Lousie and Jasper in the Rocky Mountains which is a glacier you can actually walk on, which is one of the many magnificent mountain cities in the Canadian Rockies' collection of National Parks.
Also, if you go in the winter, there are plenty of snow activities, while in the summer, you can enjoy climbing, fishing, hiking, and boating, as well as the stunning landscapes all over the city. Renting an RV in Calgary gives you a lot of flexibility when it comes to your schedule and where you want to go in this beautiful city.
Exploring Calgary on Wheels
Exploring Calgary on wheels is a whole another experience in winters and summers respectively. Let's talk winters first:
Winter Outdoor Activities in Calgary:
Winter in Calgary is ideal for getting out and about in the outdoors. There are plenty of things to do and see in the wintertime, regardless of how cold or hot it is. Outdoor winter experiences abound across Calgary, ranging from snowboarding to dogsledding to skiing and hot springs. So, rent an RV online in Calgary and start exploring!
You can enjoy a bunch of other activities such as dog sledding, riding a bike in the snow, or cross-country skiing. This city has something to offer everyone. There are also plenty of tourist destinations to visit in the winters such as the Calgary Zoo, the Inglewood Bird Sanctuary and the Nature Centre, and the Banff Gondola.
Summer Outdoor Activities in Calgary:
Summer in Calgary, Canada's sunniest metropolis with North America's largest trail network, is unparalleled. With an RV rental, it becomes the ideal time to enjoy the sun, plan exciting activities, and discover new ways to enjoy the great outdoors.
Summertime in Calgary is limited, so start crossing things off your summer bucket list as soon as possible. Outdoor summer experiences abound all across Calgary, ranging from hiking and bicycling to river surfing and picnics.
You can do a bunch of activities in Calgary such as enjoying the walking picnics with your kids in the Fish Creek Park. It is the most popular park in Calgary where you can go on biking trails, boat rides, play golf, or enjoy a delicious meal at the restaurant.
Hikes are another fun activity to enjoy in Calgary's summer. You can experience top-of-the-hill trails along with quintessential scenery along the way. Also, there are plenty of outdoor activities to enjoy with your kids such as downhill karting, free fall, zipline tours, and mountain biking.
Not just that, you can even enjoy river surfing, river rafting, picnic sports, or simple day trips in Calgary. Be it a little walk outside a park or going for an adventure of a lifeline, there is nothing you can't in Calgary!
RV Camping Parks in Calgary
Before you decide on visiting Calgary, make sure you list your RV in Calgary to ensure you get a proper parking space for it. If you don't book it in advance, you might have to face last-minute challenges and might have to return your RV. So, it is advisable to book an RV camping park for seamless travel.
Here are some of the best campgrounds and parks in Calgary for your RV parking. They work the best when you just want to relax and chill in your RV while getting all the necessary amenities such as food, water, and electricity.
Interlakes Campground: Take in the grandeur of Lower Kananaskis Water while sipping your morning cup of coffee by the lake in Peter Lougheed Provincial Park. The best part is that you can also enjoy bonfires.
Beaver Flats Campground: At Beaver Flats Campground, which is about an hour from Calgary, you can enjoy private walk-in sites that will keep you entertained all summer.
Spring Hill RV Park: It is the perfect starting point for exploring Calgary, Banff, and Kananaskis Country. With a nearby convenience store, restaurant, petrol station, and liquor shop, you can kick back and relax.
Tunnel Mountain Campground: Tunnel Mountain is a fantastic family campsite with nightly theatre presentations, a free campfire, and convenient access to Banff.
Mountain View Calgary Camping: This campsite, which is just 3 kilometres from Calgary, is close to all of the activities and entertainment that you are want.
There are a lot of other beautiful RV parks and campgrounds you can book according to your suitability.
Frequently Asked Questions (FAQs)
1. In Calgary, how much does it cost to rent an RV?
Prices for RV rentals can vary depending on the time of year as well as the availability but you can expect to pay approximately $185 per day. Find and compare a wide selection of motorhomes, then book the type that best suits your needs and budget.
2. What does the RV rental include?
The majority of rentals come with everything you'll need for a fantastic experience. Owners go to great lengths to make you feel more comfortable, from kitchenware to sheets. Each RV listing will contain information on what is offered.
3. Is it possible to hire an RV with unlimited mileage?
Yes, while renting an RV in Calgary, most companies provide unlimited miles. You'll be able to see if this option exists on each RVs for rent Calgary ad. Or else, you'll be able to look into the extra mileage fees.
4. Is it possible to hire an RV for a single trip?
Yes, you can find great RV rentals on RVTravelCentral.com . Where You can search find and book online the ideal RV or Camping Trailer to fit your needs to your RV rental supplier to confirm.
5. What are the requirements for renting or driving an RV?
In most cases, RV rentals need a driver to have had an unrestricted driver's licence for at least eight years and have a clean insurance background. Most RVs do not require a specific licence.
6. Are pet-friendly RV rentals available?
Many RV owners allow dogs to stay with them. You may look for pet-friendly RVs or look at specific listings and see if there are any additional costs or deposits for bringing your pets.
7. What is the most cost-effective method of renting an RV?
The best method to obtain a cheap RV rental in Calgary is to book it ahead of time – approximately 3 to 6 months before your pick-up/drop-off date. However, if this is not feasible, you can look for rental discounts to rent your RV at a lower rate. Compare different RV rental costs in Calgary to discover the best one for you.
8. What is the procedure for delivering an RV?
Most RV owners are happy to deliver and/or arrange their RV as a complimentary service to make your journey easier. For example, if you don't want to travel, have a trailer brought to a nearby campsite where it is setup for you and taken away at the end of your camping stay. Saving you the hassle of towing it yourself and the need for a truck to haul it.
9. What size RV should I rent?
It depends on your needs. If you need luxury living like a king-sized bed or a kitchen island, a luxury RV rental in Calgary will be the right choice. But if you want a comfortable place to take it around and travel, booking a smaller RV will be better.
10. What is the best RV for a beginner?
If this is your first time renting an RV, class B RVs are the safest and most comfortable. A class B RV is simple to operate and has a lot of passenger room in addition to having a lot of storage space for all your belongings. Furthermore, the safety bags keep travellers safe and comfortable.
How to rent an RV with RV Travel Central
1
Search available RVs
Use RV search to specify where, when, and how you want to travel. Looking for pet-friendly RVs? With delivery? You got it!
2
Explore the best RVs
Each RV listing provides you with pictures, prices, descriptions, available add-ons, reviews, and information about the owner.
3
Book your RV
Booking requests include your basic travel plans to help owners get to know you and make recommendations for your trip!
4
Hit the road!
On the first day of your trip, your host will walk you through their RV so that you're well prepared for your adventure!