RV Rental in Niagra Falls
RV Rental Niagra Falls- How RVs Make Your Journey Worthwhile
Experiencing Niagara Falls is kind of a ritual for both Americans and Canadians. During the summer, families congregate in the groves. These spectacular waterfalls on the American-Canadian border attract tourists from across the globe.
Travelling to Niagra Falls lets foreign visitors discover some intriguing and fascinating trivia about the surrounding area before their journey. Many people take this opportunity to go on an overall trip to Niagara Falls with a stay in nearby areas. What's more? With an RV rental in Niagra Falls, Canada, you can experience different locations around the area at your own pace.
Visiting Niagra falls by road is the best way to truly immerse in the beauty of the location and soak it all in until you are ready to go (which will not be too soon).
Niagara Falls has the largest rate of flow of any waterfall on the planet, surpassing South America's Iguaza Falls and Africa's Victoria Falls.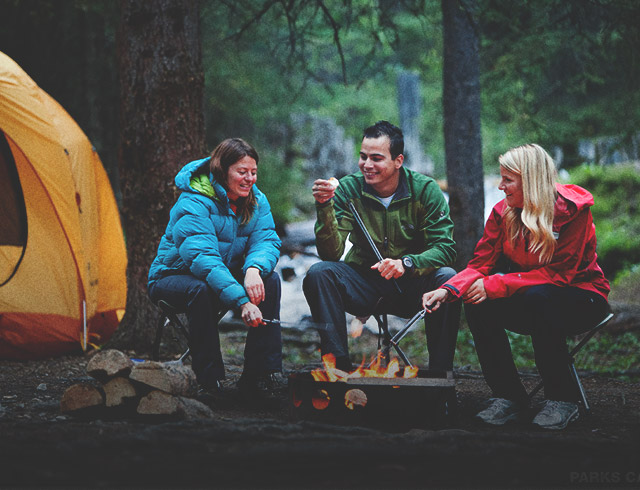 RV rentals in Niagra Falls give you the opportunity to travel to the surrounding region and enjoy plenty of attractions to keep you occupied for days. You can visit Niagara Falls in a single, hasty day, but it is far more enjoyable to stay for two days (or even longer).
The greatest views of Niagara Falls can be enjoyed both from the Canadian and American sides. With an RV rental from RV Travel Central, you can enjoy the best of both worlds whenever you want, however you want.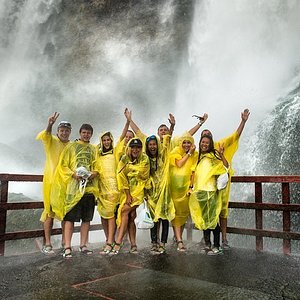 Get Ready for a Soaking Adventure!
Niagara Falls is, without a doubt, wet by nature. Most visitors, however, are unaware of the falls' intensity, so even if they do not intend to get soaked the Maid of the Mist, any excellent view will almost certainly be accompanied by rain.
As soon as you reach there, you can witness the mist beginning to fall like gentle rain as you walk along the promenade. If you come ready, (with raincoats and umbrellas) you can stroll along the stretch with ease. It is an absolutely amusing experience to witness, particularly if you are exploring the place for the very first time.
While the experience is itself amazing, you can double the fun with the best RV rental, Niagra falls. With an RV, you can stay there for as long as you want and enjoy the view.
The most beautiful thing about Niagra Falls is the endless amount of rainbows. If you arrive on a clear day, you will be greeted by spectacular rainbows, which will turn your travel to the falls into something even more amazing. It's possible to see a rainbow, but it depends on the time and where you are.
However, the tremendous amount of mist paired with the sun will almost certainly put on a show for you, so bring your camera, sit at the back of your luxury RV rental in Niagra Falls, and just cherish the view.
You can go on a bunch of other expeditions in and around Niagra Falls. You can visit Journey Behind the Falls, a Niagara Parks exhibit that provides a unique viewpoint on this magnificent phenomenon. Witness the power of Niagara on self-guided sightseeing inside 130-year-old tunnels.
A Road Trip to Niagara Falls- What to do
The best part about visiting Niagra Falls is that no matter what seasons you visit the place, you will experience something different every time. People mostly visit the Niagra falls in the summertime, which also gives you an opportunity to list your RV in Niagra Falls if you want.
The advantage of going at this time is that numerous activities mostly around Niagara Falls are open, so you can enjoy anything from boat excursions to ziplining to touring Niagara Falls State Park and more. Spring is a great season to visit if you want to see the region's flora growing and blooming, while October delivers the area's breathtaking autumn hues.
One of the advantages of travelling in the winter is that there are comparatively fewer visitors and RV rental prices in Niagra Falls are often lower. You can also enjoy the Winter Festival of Lights, where more than 3 million lights brighten the whole Niagara Parkway with magnificent light installations.
There are plenty of other outdoor activities to do in and around Niagra Falls such as:
Old Fort Niagra: If you love history, spend a couple of hours visiting Old Fort Niagara, a centuries-old bastion on the banks of Lake Ontario that was originally built by the French, then seized by the British, and eventually ceded to the United States.
Niagara Skywheel: The majestic Niagara Skywheel is a Ferris wheel that you can enjoy for a spectacular view of Niagara Falls and the outlying areas. If you want to shoot some shots of American Falls, Horseshoe Falls, and the Niagara River at a glimpse, this is a perfect way. 
Skylon Tower: Get in the glass elevator to the summit of Skylon Tower for yet another spectacular view of Niagara Falls. There, you can either explore the observation deck or dine in one of the two restaurants located at the top of the tower.
Niagara Parks Botanical Gardens: If the crowd at Niagara Falls has worn you out, spend a bit of time recovering in the Botanical Gardens, where you will discover lovely blossoms in a calm area great for a nice lunch anytime you visit. You can also see a butterfly conservatory and a beautiful rose garden, all of which are delightful for the whole family to visit. The gardens are open round the clock and entry is free.
RV Campgrounds and Parks Around Niagra Falls
Camping at Niagara Falls, Ontario is simple and enjoyable. The campgrounds in Niagara Falls have something for everybody, even those who are on a budget, with a wide range of campgrounds providing tent, cabin, trailer, and RV sites along with daily activities, water and electric connector, laundry service, disposal facility, hygienic washrooms, shower facilities, daily necessities, Wi-Fi, and more.
Here are some of the best RV campgrounds and parks in Canada:
AA Royal Motel & Campground: While seeing the falls and forts, stay in one of the large 80′ paved campsites. There are also restaurants nearby and other amenities. The most amazing part is that it is open the whole year.
Niagra KOA campground: They have both luxury and cheap RV rentals in Niagra Falls. The campground has a bunch of different amenities such as a patio, restrooms, internet, and more.
Knight's Hide-Away Park: An easy-to-access RV park with good road condition, restroom facility, and showers, and laundry control access. You can also conduct a bonfire night in the winter.
Niagara Woodland Campground: Niagara Woodland Campground is only 5 minutes from Lake Ontario and 25 minutes from Niagra falls. This tent-heavy campsite is ideal for families, parties, or individual visitors seeking a bit more isolated vacation near the lake.
Four Mile Creek State Park: Four Mile Creek provides close-up views of natural wildlife, as well as glimpses of local animals such as majestic blue herons and white-tailed deer. The park also gives visitors access to the vast Lake Ontario, which offers breathtaking sunset views and a plethora of water sports.
Find an RV that is best suited for you and experience one-of-a-lifetime travel.
Frequently Asked Questions (FAQs)
What are RV rentals?
Renting an RV allows you to experience the freedom of RV travel without the associated expenditures and upkeep. You can arrange the right gear for any vacation with a rental, just as you would a vehicle or a hotel. You rent straight from the RV owners with RV Travel Central, but you also receive the benefit of packages like roadside assistance, insurance, and outstanding customer service.
What is the price of renting an RV near Niagara Falls?
Roughly in Niagara Falls, RVs cost around $200 per night, while travel trailers cost around $120. It also depends on the type of RV you are booking.
Is it possible to hire an RV with unlimited mileage?
Yes! Every RV owner has the option of providing limitless mileage on their vehicles. On whatever listing you look at, you can see if unlimited miles is an option. If not, you will be able to see how much is the base fee as well as how much more miles it will cost.
Is there a certain age required to rent an RV in Niagara Falls?
Yes. To hire an RV in Niagara Falls through, you must be at least 25 years old.
Is there an urgent roadside assistance plan with RVshare?
Yes. Every RV rental booked via RV Travel Central includes roadside assistance 24 hours a day, 7 days a week.
Can RV rentals in Niagara Falls provide one-way RV rentals?
Yes. But you have to consult with the owner before renting an RV.
How can I make my RV rental more cost-effective?
The easiest way to get a good deal on an RV rental in Niagra Falls is to register ahead of schedule, around 3-6 months before you are planning to travel.  If this is not possible, you might have to hunt for rental discounts to save money on your RV rental at the last minute. Compare RV rental prices in Niagra Falls to find the best option for you.
I'm not sure what size RV to rent.
It is based on your requirements. A luxury RV rental in Calgary is the best option if you want amenities such as a huge bed or countertops. Renting a smaller RV will be best if you want a comfy area to carry it about and travel in.
What are the prerequisites for renting or operating a motorhome?
In most situations, a driver must have had an authorized driving permit for at and have clear insurance history. The majority of RVs don't really require a special licence.
Is it possible to rent an RV that is pet-friendly?
Many RV owners welcome pets to accompany them. You may search for pet-friendly RVs or check individual listings to look for any extra charges or fees for taking your pets.
How to rent an RV with RV Travel Central
1
Search available RVs
Use RV search to specify where, when, and how you want to travel. Looking for pet-friendly RVs? With delivery? You got it!
2
Explore the best RVs
Each RV listing provides you with pictures, prices, descriptions, available add-ons, reviews, and information about the owner.
3
Book your RV
Booking requests include your basic travel plans to help owners get to know you and make recommendations for your trip!
4
Hit the road!
On the first day of your trip, your host will walk you through their RV so that you're well prepared for your adventure!