RV Rental in Vancouver BC
Welcome to Vancouver-the "Hollywood North" filled with beauty and lush greens, enough to take you away from the hustle-bustle.
How to rent an RV with RV Travel Central
If you are looking for an RV rental in Vancouver, we at RV Travel Central will be happy to help you. Our easy renting services will help you to easily find the best RV or Trailer for yourself. Choosing the best RV for you makes your trip more comfortable and memorable. Therefore, let us show you how you can Find the Best RV rental:
Fix your desired Rental date and location
The first and foremost thing before booking an RV in Vancouver, always specify the dates on which you are traveling. After you have selected the dates, check the availability and if you would like to pick up your Trailer or RV or if you want your RV to be delivered to your campground for you or if you will be picking it up and towing it yourself.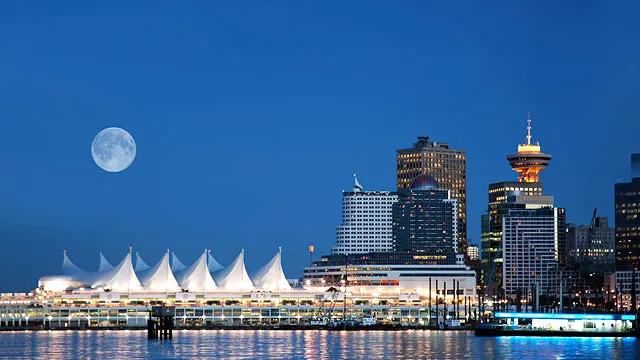 Find the best-suited RV for yourself.
After you have booked your date and delivery preference, now you can easily choose the best RV from the many listed on our website. Every RV that is listed will come with interior pictures to provide you details. Additionally, other information such as its rental prices, the RV description, add-on services, owners' descriptions, and reviews from previous customers will be clearly stated. Choose the best RV rental Vancouver according to your needs.
If you are a family of more than 4 members, always choose one with more beds and space. Or, if you have fewer members, you can always go with the smaller ones. Additionally, it is also important to find an affordable RV. The RV rental prices in Vancouver range from 110 Canadian Dollars to 265 Canadian Dollars per day.
Book the RV of your choice
After you have found your preferred RV, all you have to do is send a booking request. This booking request will include the date and place of your trip and add your details to verify your identity for safety and insurance. You will pay booking charges at the time of booking. This also acts as a security when you rent RV online in Vancouver and allows the owner of the RV to know you better.
It's time to start your trip
Our RV rentals in Vancouver BC, aim to provide you with a relaxing and enjoyable trip. According to the availability of the RV of your choice, your booking request will be processed. And on the first day of your trip, the owner of the RV will be there to walk you through your rented RV either when you pick it up or at your campground where it will be delivered. This will allow you to understand all the features of the RV and how to keep it maintained to have the best experience.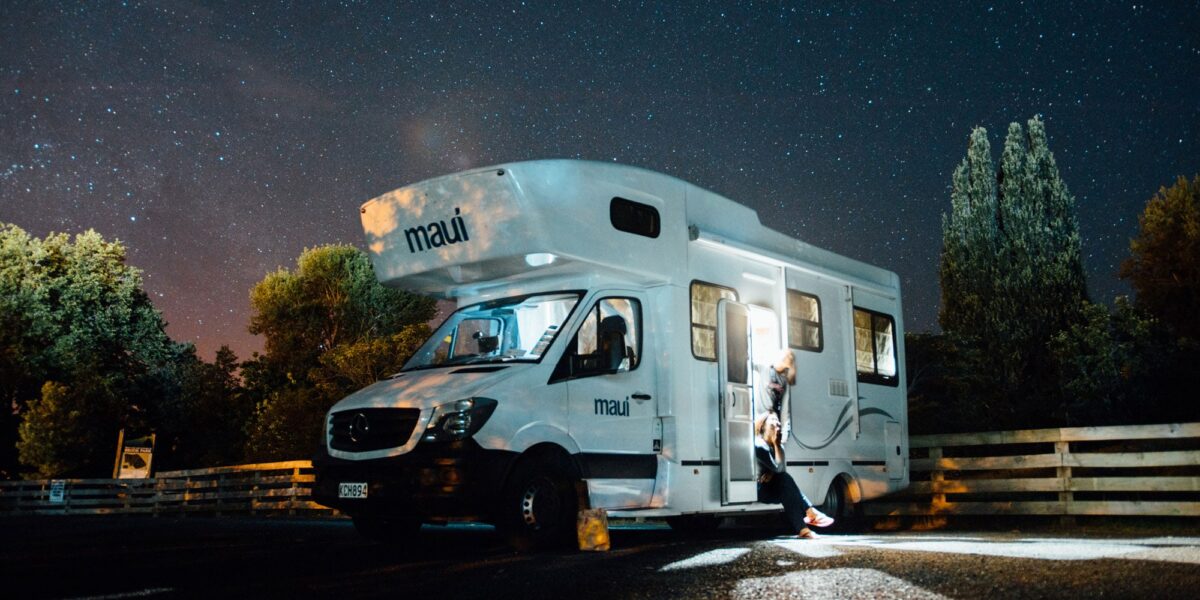 How to list your RV with RV Travel Central
If you own an RV and you want to earn some cash by renting it, you can list your RV in Vancouver with RV Travel Central (RVTC). Here is how you can get your RV listed with us and start making money renting your RV today.
Add interior pictures of the RV or Trailer
When you want to rent your RV in Vancouver, you need to provide a detailed description of your RV, focusing on its type and features. The first thing you have to do is upload photos of the RV and specify the number of people it can accommodate. You can set the amount you want to charge for daily rental.
Start Receiving bookings
After you have listed RVs for rent in Vancouver, you will receive booking requests for your RV. The requests will include all the information about the booking request of the RV, such as the date, where the renters will go, and the duration of the booking. You should assess the dates and accept the booking request according to the availability of the RV. And, if the dates are not available, you can choose to decline the offer.
Give a walkthrough to your RV
On the first day of the trip, you will have to give a walkthrough to the renter for your RV or Trailer. You will have to make them aware of the different features of your RV. You will have to do a departure inspection to check if everything is working normally. So that the renters do not face any problems, and their trip is relaxing and comfortable.
Sit back and earn
After you have rented out your RV, you will get easy cash flow. We take care of all the payment processing and you only pay a small fee on each rental for posting on RVTC. You don't need any other rental platform; all you need to do is to list your RV with RV Travel Central.
Vancouver RV Rental and Listing Service with RV Travel Central
Vancouver is One of Canada's most beautiful cities; Vancouver is a mix of cultural ethnicity and beautiful natural sites. Its coastal waterways and beautiful mountain peaks frame this seaport city and make it a traveler's attraction. It also has several RV campgrounds which are within the city limits, known as the Capilano River RV Park. And, all you need to enjoy every aspect the city has to provide is by renting an RV. We at RV Travel Central provide the best and cheap RV rentals in Vancouver.
Places to visit in Vancouver
Vancouver has one of the biggest parks, the Stanley Park which is a landmass between water. Within Stanley Park, one of the most popular attractions is the Vancouver aquarium. The Vancouver aquarium is dedicated to the preservation of aquatic life with the help of research and education.
Another attractive site is the Capilano Suspension bridge, which is one of the most beautiful places to do camping. The suspension bridge is between a forest and the Capilano River, and tourists can go on cliff walks, and experience treetop adventures as well.
Vancouver attracts tourists from all around the world, and it also has one of the major mountain ranges in North America, which is the Grouse Mountain. It has cable cars and ice-skating, and mountain peaks that are suitable for hiking and mountain bike riding. You can visit the place in the summers and winter. Besides, Christmas is the time when it attracts more tourists, as the mountain is decorated with Santa photos, and ice-skating events start. It also has sleigh rides and several winter activities.
Vancouver is considered one of the most beautiful and fit for camping, joy riding, mountaineering, and camping. There are several lagoons, beaches, and lakes all around the area that makes it a tourist attraction. Therefore, if you rent an RV, you can easily visit these parks and witness some beautiful sights. We at RV Travel Central are here to help you find the RV for you and your family.
Why choose RV Travel Central
If you are still wondering why you should choose us, here is why:
Better assistance
We provide our renters with assistance on the road.
Pre-screened renters
We at RV Travel Central, do a thorough background check and Verification of everyone that uses our website.
Contact Us
You can contact RV Travel Central, by sending a request to us, through our website and a team is always present to help you.
FAQs
1. Will I have the choice to approve who rents my RV?
Yes, you will have full control over who gets to rent your RV. A booking request will be sent to you. You can either approve it or choose to reject it.
2. As an RV Owner, How will I be paid?
You will be paid within 7 days after the closeout process. The payments will be paid to you through direct deposits.
3. Do I need to have a driver's license to book an RV?
Yes, you need to have a Driving license if you will be picking up an RV yourself.
4. What if all the features of the RV do not function?
The owner of the RV will personally inspect every function of the RV at the time of delivery. There will be no issues as such regarding any features not working.
5. What is the maximum number of people an RV can accommodate?
The RV listed on our website has different accommodations. Please check Website listings for the Capacity of Units you planning to rent before confirming the booking.
6. What if I get two booking requests for the same date?
The decision is solely upon you to choose the customer. However, it will be fair to choose the one who requested for booking first.
7. Is there a driver available to take care of the RV driving?
No, we do not provide drivers along with the RV.
8. What if in between our trips, an issue occurs with the RV?
It is the RV owner's responsibility to help you in such cases. If you need additional assistance Our service team will be happy to help you effectively.
9. Can the RV be delivered to my house address?
Yes, the RV will be delivered to your address, if you are a resident of Vancouver. Or else, it can be delivered to your campground or a predetermined location if the RV owner offers that service with their RV or Trailer rental.
How to rent an RV with RV Travel Central
1
Search available RVs
Use RV search to specify where, when, and how you want to travel. Looking for pet-friendly RVs? With delivery? You got it!
2
Explore the best RVs
Each RV listing provides you with pictures, prices, descriptions, available add-ons, reviews, and information about the owner.
3
Book your RV
Booking requests include your basic travel plans to help owners get to know you and make recommendations for your trip!
4
Hit the road!
On the first day of your trip, your host will walk you through their RV so that you're well prepared for your adventure!