RV Rental in Yukon Territory
Book an RV in Yukon Territory for an Unforgettable Experience
The Yukon Territory, popularly known as the call of the north, is one of the most serene places to visit in the Northern Territory of Canada. The jagged mountain ranges, mesmerizing turquoise lakes, snowy icefields, and Arctic tundra make this place one of a kind. If you want to experience true natural beauty without any man-made interruptions, Yukon Territory is the place to be!
If you want to make the most of your time without actually having to take various means of transportation, you can easily rent an RV in Yukon Territory and travel at your own pace. All of the enjoyable activities of the city are a bit outside of the city, therefore, an RV rental gives you a cost-effective option to roam around the city without any hassle. You can enjoy nature surrounded by the city, or go road-tripping and experiencing the lush green fields. It's a city that would not want to leave.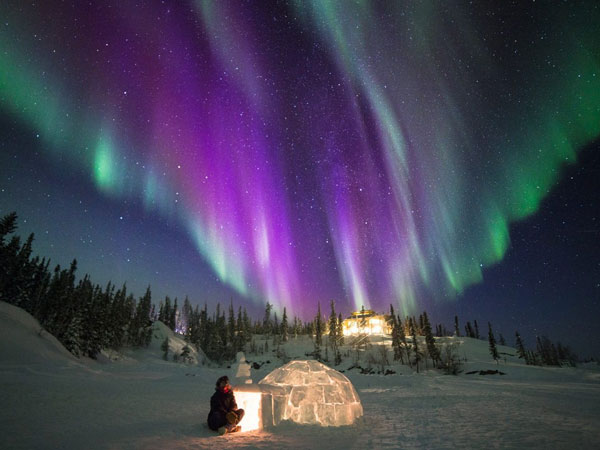 Visiting Yukon is an experience in itself. There are several places you can visit including the beautiful Tombstone Park, Miles Canyon, and St. Andrews Church. If you are a fan of dancing and local culture, you would love the Diamond Tooth Gerties hosted in Dawson city. One of the best things about visiting the Yukon Territory is that you will get to see the extremely pleasant Northern lights! They are too pretty to take your mind off of them.
If you want to make your trip a bit fancy, go for a luxury RV rental in Yukon Territory and visit the most attractive locations in the city with peace. Yukon is a place in the mountains so hiking is one of the most adventurous and enjoyable activities out there. The best part is that RVs for rent in Yukon Territory allows you to enjoy camping and travelling whenever you want. You can either book a motorhome or an RV from RV Travel Central to add to the beautiful memories you will make.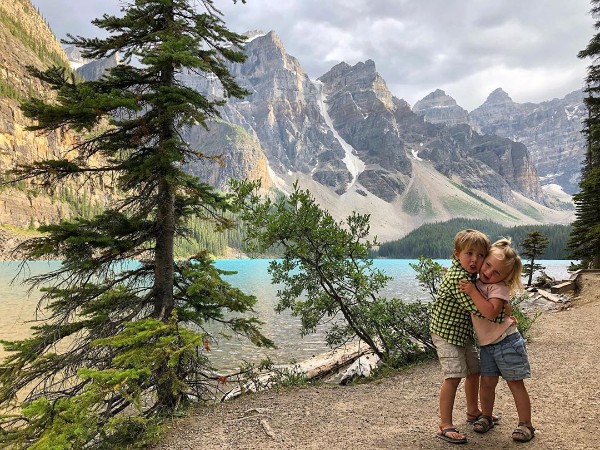 Discover Yukon Territory
While most tourists visit iconic destinations such as Banff in the Rockies, those seeking adventure will search for the country's most distant regions, which is where the Yukon stands out.
There's nothing like a Yukon road trip, from well-known destinations like Kluane National Park, Dawson City, and the Alaska Highway to the underrated experiences like exploring the Dempster Highway to the edge of the peak of the gold rush towns along the Yukon River- nothing can compare to a Yukon road trip!
Having an RV rental in Yukon Territory, Canada in such a remote location, either for a week or a month, will assure you have a myriad of magnificent sights and exciting adventures all to yourself. The pleasure of driving along some of Canada's best roads can make you feel truly fascinated.
With so many activities around the corner, it will not be difficult for you to find something to do. Its capital, Whitehorse offers a comprehensive range of tourist sites that you can visit by road. Whitehorse, often known as "The Wilderness City" is completely surrounded by nature, therefore offering a lot of fun outdoor activities to do.
With RVs or trailer rentals, you can see Yukon in a new light, travel off the main route, and prepare for a once-in-a-lifetime adventure. Having your own vehicle makes travelling easy and enjoyable. Packing gear, setting up camp, and arranging regular trips are no longer a burden. Get into explorer mode and travel off the radar in the Yukon's immense wilderness, travelling wherever you want, whenever you want, in these adventure RVs with all your necessary camping supplies. You can make your visits more accessible, and have as much fun as possible. The keys are in your hands, and adventure is waiting for you.
Outdoor Activities to do in Yukon Territory, Canada
In the Yukon territory, you can enjoy plenty of outdoor activities such as camping in Tombstone territorial park, exploring the historic Dawson City, paddling a canoe, or experiencing wildlife live in front of you. You can list your RV in Yukon territory to enjoy all these activities with your friends and family.
If you like hiking and trekking on mountains, you can enjoy Mount Logan climbing, or even better, go mountain biking. On the other hand, if you are more fond of water adventure, you can join a rafting excursion in Tatshenshini, Alsek, or Firth rivers.
Discovering the Yukon Territory can take a lot of  time since there is so much to explore. Book a cheap RV rental in Yukon Territory to enjoy the best activities anytime you want.
Yukon also offers some of the best fishing experiences. The fishing season in the Yukon stretches from the last week in May to the end of September, and if you choose a fly-in fishing trip, you can expect some fantastic fishing in areas where you'll have the fish all to yourself.
Yukon offers a visit to one of the most unique forests in the world-a forest with no trees! The forest is actually made of signs. More than 65,000 signs have been installed in the Watson Lake Signpost Forest. They have as many distinct appearances as the places they are named after. Some signs are many metres across, while others are as thin as a street sign.
RV Camping Areas in Yukon Territory, Canada 
While it's enjoyable having your own vehicle when travelling to Yukon Territory, it's important to list your RV before visiting the place to avoid any kind of crowd. By listing your RV in Yukon Territory and finding the right campground or park for booking, you can enjoy seamless travel without any difficulty.
The Yukon Territory has several locations, campgrounds and parks to park your RV or motorhome. Having the best camping experience in Yukon is a tedious task, especially if you are travelling in the peak months. But you don't have to worry as long as you book your travel in advance.
Below are some of the best and fascinating RV listing campgrounds and parks of Yukon that you can book:
Aishik Lake Campground– this campground is popular for fishing and it's perfect for those who enjoy recreational activities in the midst of nature. The best part is you do not even need to pay for the stay!
Big Creek Campground-this campground got its name because of a shallow rocky creek flowing next to the campground. Besides, there is a beautiful pathway along the creek's bank where you can just sit and relax.
Congdon Creek Campground: This campground allows you to set up a tent in the area so it's perfect if you want to stay for a day or two.
Caribou RV Park: If you want to enjoy a spacious area where you can get all the other amenities such as laundry, RV supplies, and restaurants, this park is perfect for you.
Yukon RV Park: This is one of the most popular RV parks with all kinds of amenities and luxury RV services.
Apart from these, there are several other campgrounds and RV listings such as Pine Lake, Campground, Rock River campground, Downtown RV Park, and more.
Frequently Asked Questions (FAQs) 
What is the cost of RV rentals in Yukon Territory?
There are many types of and RV rentals and trailers available in the Yukon territory, and all of them have their own features and facilities. The prices vary based on the type of trailer or RV. Some of the most popular kinds are Class B, Class C, Fifth Wheel and Travel Trailer. Motorhomes in Yukon cost approximately $200 per night, while travel trailers cost around $120. The majority of RV owners offer weekly or monthly discounts ranging from 10% to 20%.
When is the best time to rent an RV in Yukon?
Although any time of the year is the ideal time to rent an RV in Yukon, most people prefer the month of June since it is the sunniest month with 18.9 hours of beautiful natural sunlight. You can also visit Yukon in early February or March since the weather is pleasant at this time. Also, most people rent an RV during this month because the rental is comparatively inexpensive.
Which RV should I rent if I am travelling for the first time?
If you are renting an RV for the first time, class B RVs are the best for both safety and comfort. Besides having a huge space for storing all your luggage, a class B RV is also easy to drive and contains a lot of passenger space. Moreover, the safety bags ensure that passengers are safe and secure.
What are the advantages and disadvantages of renting an RV in the Yukon Territory?
When you rent your RV in Yukon Territory, you will have both benefits and disadvantages. Let's talk about the benefits first:
The overall cost of your trip becomes lower
On-road trips offer the most picturesque scenery
Allows you to travel at your own pace and spend quality time with your friends and family
Separate travel without the fear of any germs or diseases
Some disadvantages are:
You can face traffic if you go to a crowded area
There are certain travel restrictions that you have to follow
Is it necessary for me to get a special license in order to drive an RV?
RVs often only require a standard driver's license. It's usually a good idea to double-check with the areas you'll be visiting. To rent, you must have a valid driver's license for at least a year and be over the age of 25.
Are pet-friendly RV rentals available in Yukon?
Many RV owners allow dogs to stay with them. You may look for pet-friendly RVs or look at specific listings and see if there are any additional costs or deposits for bringing your pets.
How long can an RV travel without being charged?
When the RV is not connected, it must rely on batteries to provide power. A 12v battery will last 2-3 days under regular use settings, such as lighting, propane refrigerator, phone charging, and water pump.
Is it safe to drive with the RV fridge turned on?
Yes, to put it more simply. While driving, an RV fridge may be used. But remember that running propane while driving poses a safety risk.
Is it less expensive to vacation in a camper?
In an RV, the most cost-effective trips are those with little miles and a long duration. Around 200 kilometres per day is the breakeven point. An RV beats the typical car/hotel vacation if you travel less than that on a regular basis. As a result, having a compact RV is the most cost-effective way of long-distance travel.
Is it safe to travel in an RV?
To be honest, RV travelling is a quite safe mode of transportation. Campgrounds don't draw a lot of prominent criminals, and RVs aren't generally among the highest targets for thieves and villains.
How to rent an RV with RV Travel Central
1
Search available RVs
Use RV search to specify where, when, and how you want to travel. Looking for pet-friendly RVs? With delivery? You got it!
2
Explore the best RVs
Each RV listing provides you with pictures, prices, descriptions, available add-ons, reviews, and information about the owner.
3
Book your RV
Booking requests include your basic travel plans to help owners get to know you and make recommendations for your trip!
4
Hit the road!
On the first day of your trip, your host will walk you through their RV so that you're well prepared for your adventure!