RV Rental in Victoria BC
Find your Perfect RV Rental in Victoria BC and Vancouver Island
Hit the Road in Victoria with RV Rental Victoria
Victoria, British Columbia, is a popular tourist destination for those who enjoy the culture, entertainment, and food, as well as outdoor experiences and dynamic nightlife.
With Canada's mildest temperature, this pleasant city offers a variety of year-round activities within a short walk of the downtown area, which borders the Victoria Harbour. Victoria is one of the oldest towns in the northwest, with attractive brick buildings, vibrant gardens, and world-class culinary experiences.
Moreover, the environment makes the city a perfect location to travel to by road. And what's a better way to hit the road than an RV rental in Victoria, BC? With all the amenities to stay in and the chance to travel freely- what more do you want? So, grab your very own RV rental Victoria from RV Travel Central and get on with your on-road journey!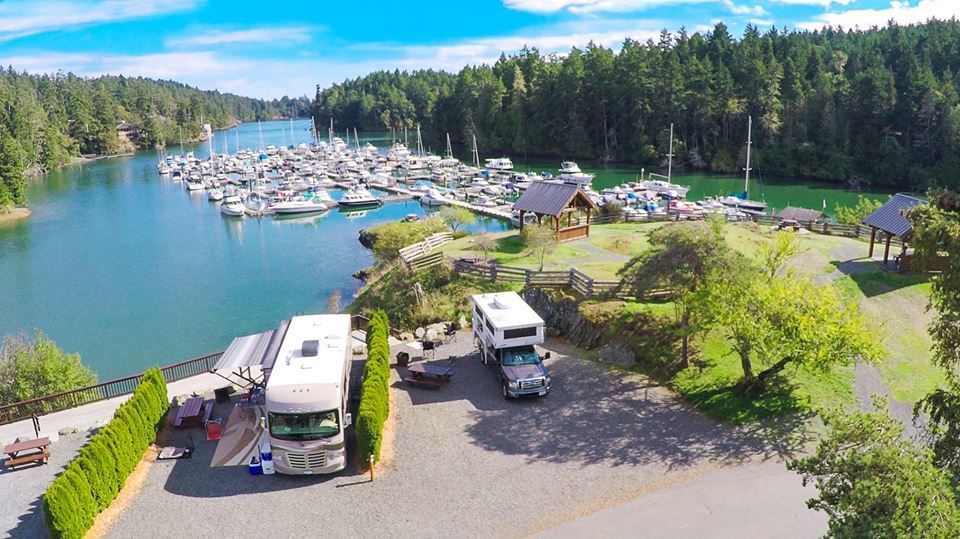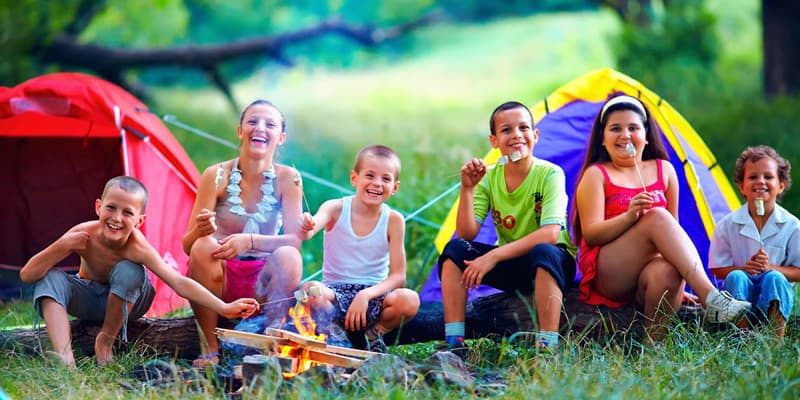 Top Things to do in Victoria
Victoria, BC is a land of double-deckers, carriage tours, and a lot of tourists! On the northern side of the walkway, restaurants and small sellers offer wonderful food, lovely patios, and souvenirs.
The possibilities are unlimited, so dive in and discover British Columbia's capital city, which is located on the stunning and mesmerizing Vancouver Island! Victoria is a terrific location to visit in British Columbia for a weekend, an extended weekend, or a getaway.
Because the city is small, most of the major attractions are within easy reach of one another in the downtown area. Victoria is the place to go if you want to spend your weekend brunching, shopping, eating pub food on a warm patio, and seeing great museums. Besides, the convenience of travelling at your own pace with RV rental, Victoria, Canada makes all the fun double!
Things to do in Victoria
You will think you have been teleported to a quaint English village walking through Victoria's streets. On Lower Johnson Street, there are colourful Victorian buildings, beautiful hanging baskets, including some of the most unique architecture in British Columbia (and even Canada).
The Fairmont Empress, Craigdarroch Castle, and the BC Legislature Building will enchant architecture lovers. Victoria is a fantastic place to visit if you appreciate strolling around beautiful places.
If you want to take a break from all the driving, you can park your RV in a campground or RV park and walk through some of the most beautiful streets of Victoria. Victoria has the second-oldest Chinatown in North America (the oldest being in San Francisco).
The unique architecture, gold and red lanterns hanging above the street, the Gate of Harmonious Interest, and the area's stores and cafés make it a lovely destination to wander through and explore. Fan Tan Alley, one of the tiniest alleys in Canada, can also be found in Chinatown.
Continuing with your luxury RV Rental, Victoria, you can move on to see some of the other sights the city has to offer. For instance, Victoria is called by many as British Columbia's pub capital. There is a pub at every corner of the city. Some of the most popular of them are Irish Times, which has live music, Bartholomew's Pub, and The Drake.
If you are a fan of history and historical places, then there is no better place than visiting the Royal BC Museum, which protects the province's human and natural history, as well as the noteworthy archives of the city. The museum has three galleries: natural history, modern history, and First Nations history. It also contains an IMAX® with the largest screen found in British Columbia. It's a wonderful place to visit for the whole family and learn about the culture of the city.
If it's your first time and you don't want to spend much on renting an RV, you can book cheap RV rentals in Victoria, which easily fit into your budget and provide you with the same freedom of travelling without breaking your bank.
On the other hand, if you are the owner of an RV and want to rent one to a traveller, you can list your RV in Victoria online, with much more convenience.
Victoria Expedition with an RV Rental
If you book an RV in Victoria, the best way to make use of it is to pass by some of the most beautiful beaches in the city. Victoria is surrounded by the sea, which makes it the perfect place to enjoy the warmth and calmness of the city. With a massive network of coves, bays, lakes and beaches apart from breathtaking sights of the pacific coast, Strait of Juan de Fuca, and the Olympic Mountains.
There are numerous places to get your RV around the city and enjoy your personal time.
Victoria is known as North America's brunch capital. It's not unusual to see lines forming in front of the capital's numerous restaurants as people wait to enjoy the city's wonderful cuisine. Jam Cafe is known for its red velvet pancake stacks and chicken and waffles.
If you want a diner atmosphere surrounded by photos of all the celebs who have visited their booths, go to John's Place. Another way to explore Victoria by road is to go through the lush-green parks available in the city. Victoria's year-round warm coastal environment, aptly named the City of Gardens, makes gardening and everything else flora-focused a love of the city, area, and tourists alike.
Hundreds of gardens and provincial, local, and municipal parks, and even some of Canada's most famous, may be found in the Greater Victoria area, which is set amid gorgeous, rocky west coast scenery.
Since much of Canada is buried in snow in winters, blossoms begin to bloom as early as February. The city also boasts a 75-year-old colourful yearly hanging basket tradition to greet the summer season. It's a sight worth seeing and sitting in your best RV rental Victoria!
RV Campgrounds and Parks in Victoria
Whether you want to book or list your RV in Victoria, it is important that you be prepared beforehand. After all, you don't want to deal with anything last minute. The first thing you should do is to book a place to park your RV in Victoria. It's essential to look for a reliable RV park or campground that provides all the amenities you require while you travel.
There are a lot of RV parks and campgrounds providing the required services you need. Some of them are:
Oceanside RV Resort: On the river, there are numerous stores, museums, and eateries. It's half an hour north of Victoria to go to the park. From the park, you can stroll to the beach (5-10 minutes).
Fort Victoria RV Park: On-site amenities comprise washrooms with free showers and a children's playground. A laundromat, payphones, and gift shop are also available. 300 comprehensive sites with a selection of sunny or shaded locations, as well as plug-ins up to 50 amps, and are open all year.
Goldstream Provincial Park: Huge trees, breathtaking waterfalls, a flowing river that joins the sea, flowers, birds, and intriguing fish are just a few of the features that lure visitors to Goldstream Provincial Park on southern Vancouver Island, which is only 16 kilometres from downtown Victoria.
Weir's Beach RV Resort: Located on Vancouver Island, this RV resort offers a relaxed time in the off-season with few people and little traffic. It's time to engage yourself in the mystery of the West Coast.
Salish Seaside RV Haven: Big rig friendly, featuring 30 and 50 amp service, free Wi-Fi, and an amenities building with modernized washrooms, showers, a laundry area, and a magnificent Clubhouse with patios and a fireplace.
Frequently Asked Questions (FAQs)
What is the cost of renting an RV in Victoria?
Class A, B, and C RVs are the three types of RVs. You probably have to pay around $185 per night for a Class A rental, $149 for a Class B rental, and $179 for a Class C rental.
Is there a minimum age requirement to rent an RV in Victoria?
Yes. To rent an RV in Victoria, you must be at least 25 years old.
In Victoria, does RVshare provide one-way RV rentals?
You have to verify with the owner if they provide one-way RV rentals in Victoria.
During my RV rental, how am I insured/covered?
Our optional insurance coverage at RV Travel Central makes sure to cover complete RV insurance.
Are there any pet-friendly RV rentals?
Many RV owners allow pets to stay with them. You can look for pet-friendly RVs or look at specific postings to see if there are any additional costs or deposits for bringing your pets.
What does the RV rental include?
The majority of rentals come with everything you'll need for a fantastic experience. Each RV listing will give information on what is included.
How far can the RV take me? What is the cost of mileage?
The vast majority of RVs are either unlimited kilometres or extremely liberal daily limits. Before you submit your booking confirmation, your booking estimate shows the included miles and extras.
What are the requirements for renting or driving an RV?
In most circumstances, RV rentals need a driver to have had an unrestricted driver's licence for at least eight years and have a clean insurance profile. Most motorhomes do not require a particular licence.
What is the best RV if this is my first time?
If you're renting an RV for the very first time, class B RVs are the best and most convenient option. A class B RV is easy to drive and provides plenty of traveller accommodation as well as a storage room for all of your stuff. The safety bags also keep passengers secure and relaxed.
How to rent an RV with RV Travel Central
1
Search available RVs
Use RV search to specify where, when, and how you want to travel. Looking for pet-friendly RVs? With delivery? You got it!
2
Explore the best RVs
Each RV listing provides you with pictures, prices, descriptions, available add-ons, reviews, and information about the owner.
3
Book your RV
Booking requests include your basic travel plans to help owners get to know you and make recommendations for your trip!
4
Hit the road!
On the first day of your trip, your host will walk you through their RV so that you're well prepared for your adventure!