RV Rental in Victoria BC
Find your Perfect RV Rental in Victoria BC and Vancouver Island
RV Campgrounds in Victoria
Victoria is a major draw for those living the van life, offering ample spots to park seaside, wherever you like. Victoria also provides several fantastic campgrounds offering full hookups for more traditional RV travelers. Sooke Potholes Campground is a must-see on the Island. Those looking to spend some time immersed in nature should consider setting up camp here for the duration of their stay. Ideal for small to midsize motorhomes and trailers, this site is first-come, first-serve, so be sure to get there early to reserve a spot. Located on the Sooke River and just off of the Galloping Goose Regional bike trail, it's a hit for campers looking to spend as much time in nature as possible. Take a dip in the unique freshwater pools, also known as "potholes," created by the deep holes in the river rock. The campground is only an hour's drive outside of the city or a 2-hour bike ride via the Goose.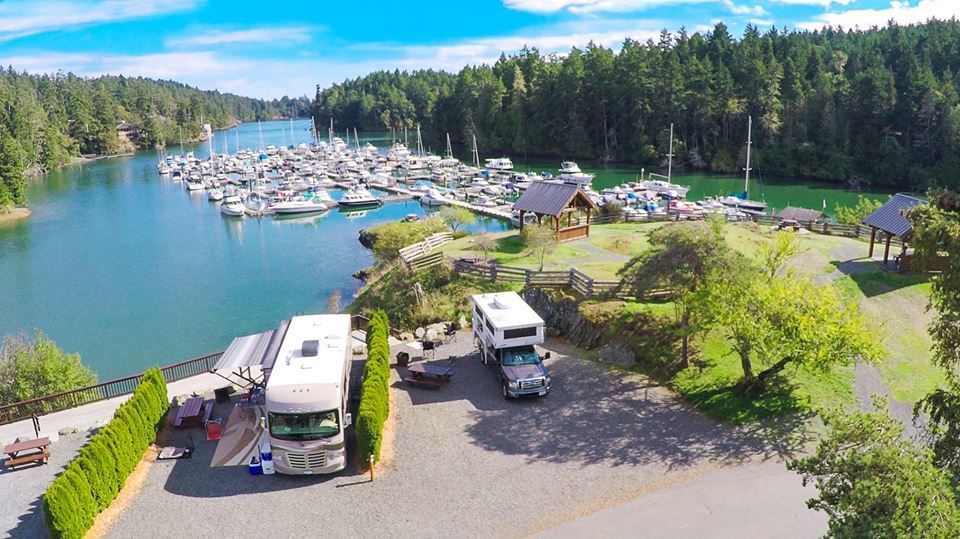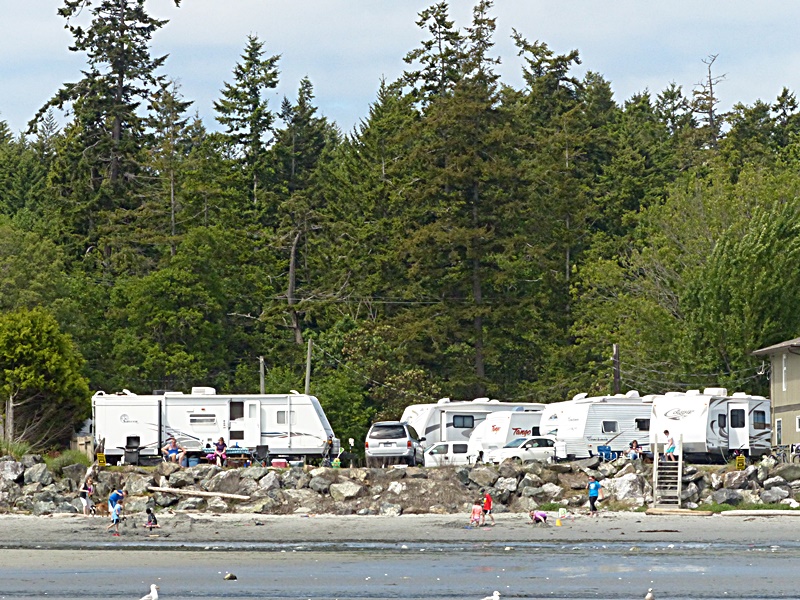 Things to Do in Victoria
Now that you've set up camp, it's time to explore. Since Victoria is only about 10 sq km, we would recommend walking whenever you can. You'll find a few public parking options for RVs downtown and in the surrounding area. Some places are only accessible by foot anyways such as FanTan Alley. The Alley is lit by beautiful lanterns hanging overhead and offers local shops, perfect for souvenir shopping. Stroll down Government Street to the Inner Harbour and take a look at the vendors selling hand-crafted goods. Continue your stroll to Fisherman's Wharf in James Bay for some fresh fish and chips while admiring the colourful houseboats.
If you're hoping to learn something during your visit, head to the Royal BC Museum situated right in the heart of downtown.
If you ever get the chance to spend some time on Vancouver Island, consider renting an RV and staying in Victoria, British Columbia. Some of the best weather in Canada can be found in this small city, with mild winters and comfortable summers. You can expect to experience temperatures in the low to mid 20s from June to August, which is the perfect time to enjoy all that Victoria has to offer.
Lovers of the arts and culture will be excited to visit the Royal BC Museum and the Art Gallery of Greater Victoria. X-Men fans can visit the infamous Hatley Castle, the site of the Xavier Institute. Nature lovers will flock to Sooke Potholes for a summer dip to cool off. Make the most of a clear day and hike up Mt Doug to experience 360 views of Victoria and the Gulf Islands, bonus points if you're able to name them.
How to rent an RV with RV Travel Central
1
Search available RVs
Use RV search to specify where, when, and how you want to travel. Looking for pet-friendly RVs? With delivery? You got it!
2
Explore the best RVs
Each RV listing provides you with pictures, prices, descriptions, available add-ons, reviews, and information about the owner.
3
Book your RV
Booking requests include your basic travel plans to help owners get to know you and make recommendations for your trip!
4
Hit the road!
On the first day of your trip, your host will walk you through their RV so that you're well prepared for your adventure!