RV Rental in Kelowna BC
Rent your RV in Kelowna BC and Discover the Fun
Rent your RV in Kelowna BC and Discover the Fun
Truly One of the most beautiful places in Canada, Kelowna is heaven for anyone who likes exploring nature, tasting amazing Canadian wine, and all types of adventure – no matter the time of the year! Visit this amazing destination on the shore of the Okanagan Lake for an incredible view of the mountains and vineyards. When Visiting the area make sure you keep an eye out for the legendary Ogopogo when you visit the Okanagan Lake!
Luxury RV rental Kelowna offers a way for visitors to explore the most fascinating locations outside of the city. Since some of the nicest spots and activities are available at a distance from the city, the RVs for rent in Kelowna supports easy access to this cities sights and scenery at affordable prices.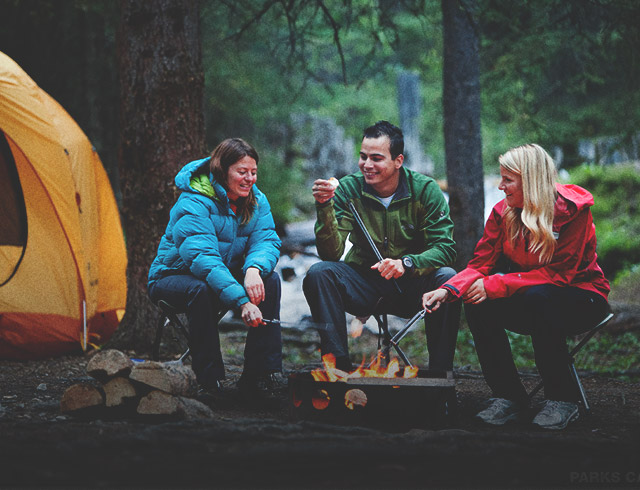 You can get to explore the lovely Lake Okanagan, gorgeous ski resorts like big white ski resort, and many other great hiking, and bicycling paths as this place offers outdoor activities all year. And don't forget to visit the Kangaroo Farm in Lake Country and some of the spectacular wineries and vineyards located in the area and stock up on local fruit when in season. It will be a treat your palette and stomach will surely enjoy.
Book a motorhome or book an RV in Kelowna on RV Travel Central to completely appreciate these sights and activities. Not only do RV rentals provide you with the joy of camping, but it also offers the flexibility to explore at your leisure and on your budget. When you hire one of these excellent RV rentals in Kelowna, Canada, you can explore comfortably and safely with the comfort of your own motorhome.
We strongly recommend Canadians or other international visitors to book an RV in Kelowna during May to September with July and August the best months. During this time of the year, the temperature is very pleasant for camping and enjoying the outdoors and is the best time to plan an RV Camping and rent your RV in Kelowna, BC.
Explore Kelowna BC
Kelowna BC is one of the most popular tourist vacation destinations in Canada. Its hot summers and mild winters stand among the most fascinating places for Canadians and foreign visitors. Search RV listings that can make your trips more exciting and memorable. Kelowna BC is a great destination that offers multi-faceted beauty and several interesting outdoor recreations.
When you plan a road trip in this city, you will get numerous places to explore nearby. Kelowna features all of the mesmerizing sights and shopping options that you will look for in a major city. RV rental Kelowna Canada provides easy access to all the wonderful sights you want to wander about and see.
Here you can get the best outdoor entertainment, watersports, music festivals, and some of the major provincial parks that are also worth visiting.
Being popular for RV vacations, there is RV rental Kelowna to help you enjoy your trip during winters and summers as well.
You can explore the Silver Star Ski resort or the Big White Ski resort of Kelowna, which offers several activities to enjoy during winters. Whereas they have interesting activities like biking and hiking during the summers to enjoy.
Trailer rentals Kelowna BC is a great way to explore several tourist spots such as the popular Lake Okanagan and some stunning beaches. There are several fun activities like biking, hiking, swimming, fly boarding, and many more to enjoy in Kelowna. Booking the best camping trailer rental in Kelowna will help you to enjoy these activities by simply leaving the rentals safely near the fun activities.
Open-air Recreational activities in Kelowna BC
Kelowna BC offers various outdoor recreational activities at different fascinating destinations. Paddle boarding on Okanagan Lake is a great way to spend the hot summer days. You can explore the nearby hillsides and woodlands on horseback or bike along the several trails. Also, you will find the beauty of and some wildlife near the city. List your RV now to explore all these open-air activities and with your friends and families.
Book an RV in Kelowna and plan an exciting road trip with your friends and families. Other exciting and enthralling open-air recreational activities in Kelowna are the urban adventure, golf, Lake activities, rock climbing, Okanagan rail trail, and many others. Hiring cheap RV rentals in Kelowna can make your trip more cost-effective and enjoyable.
Being located in the heart of Okanagan Valley, Kelowna, BC, offers the best hiking and trekking activities through Canada. With exciting and spectacular lake views, your trekking activities offer a great reward. Rent RV online in Kelowna and plan your tour with all the necessary amenities to discover Kelowna. The stunning Myra Canyon trestles offers the widest experience of showcasing the areas history and scenic beauty. It offers a historic trial experience available to all skill levels.
RV Campgrounds and Parks in Kelowna, BC
Camping reconnects us with our fondest memories of childhood and a way to make great more great memories. Kelowna offers various camping settings that include mountain wilderness locations, lakeside campgrounds, park-like settings, urban campsites, and even agricultural properties such as orchards. Come on, people and grab the exciting experience. Now, it's time to Find your perfect camper rental and plan the best RV camping in Kelowna.
When it comes to RV campgrounds and parks in Kelowna, Canada, reserving the best camping sites can be quite competitive. The last-minute travelers can be disappointed as there will be more difficulties scheduling a spontaneous trip. Thus, the popularity of autonomously owned and run RV Listing campgrounds and parks is increasing. Numerous new parks are springing up all over British Columbia.
Some of the most enthralling and exciting RV Listing campgrounds and parks of Kelowna are as follows:
● Apple Valley Orchard & RV Park is an excellent option for individuals who want to feel like they're in the country even if they aren't.
● MacDonald Acres is a fantastic place to unplug and refresh for the whole family, individuals, or couples.
● Farming Karma RV Park is a new RV park in Kelowna that debuted in the summer of 2019, and it is accessible only in summer.
● The Orchard Hill RV Park is a family-owned and maintained RV park that is situated on a farm and orchard, contributing to the rural setting's charm.
● The Holiday Park RV & Condo Resort in Kelowna is marked by a huge blue and white sailboat on Highway 97.
There are some other campgrounds and parks to add and list your RV rentals. For example, Willow Creek campground, Bear Creek Provincial Park & campgrounds, Silver Star RV Park, Lake Country, Peachland & Summerland, Ellison Provincial Park, Cedar Falls Campground, and many more to count.
Things To Do In Kelowna
About Kelowna, BC Canada
Kelowna is a city on Okanagan Lake in the Okanagan Valley in the southern interior of British Columbia, Canada. It serves as the head office of the Regional District of Central Okanagan. The name Kelowna derives from the Okanagan word ki\u0294l\u00e1wna\u0294, referring to a male grizzly bear.
Kelowna is the province's third-largest metropolitan area (after Vancouver and Victoria), its seventh-largest city overall, and the largest in the Interior. It is the 20th-largest metropolitan area in Canada. The city proper encompasses 211.85 km2 (81.80 sq mi), and the census metropolitan area 2,904.86 km2 (1,121.57 sq mi). Kelowna's estimated population in 2020 is 222,748 in the metropolitan area and 142,146 in the city proper. After many years of suburban expansion into the surrounding mountain slopes, the city council adopted a long-term plan intended to increase density instead – particularly in the downtown core. This has resulted in the construction of taller buildings, including One Water Street – a 36-storey building that is among the tallest in Kelowna. Other highrise developments have already broken ground or been approved since then, including a 42-storey tower on Leon Avenue which will be the tallest building in the city, and among the tallest in B.C.
Nearby communities include the City of West Kelowna (also referred to as Westbank and Westside) to the west, across Okanagan Lake; Lake Country and Vernon to the north; Peachland to the southwest; and Summerland and Penticton to the south.
Kelowna, BC Canada Neighborhoods
Downtown, Rutland, East Kelowna, Central City, Belgo – Black Mountain, South Pandosy – K.L.O., Southeast Kelowna, North Mission – Crawford, West Dilworth, Mine Hill South, Ben Lee, Landmark, Leathead, Tartan, McKinley, Cultural District, Dilworth – Enterprise, Dilworth, North Central, Athans, Brighton, Oswell, Chichester, Hartman Road, Hollydell, South Central, North End,
Top Sights in Kelowna, BC Canada
Top Experiences in Kelowna, BC Canada
| | | |
| --- | --- | --- |
| Big White Ski Resort | Mission Hill Family Estate Winery | Summerhill Pyramid Winery |
| Quails' Gate Winery | CedarCreek Estate Winery | Tantalus Vineyards |
| Gray Monk Winery | Bear Creek Provincial Park | Knox Mountain Park |
| Ogopogo lake monster | Rail trail bike ride | Lake scuba diving |
Frequently Asked Questions (FAQs)
What will be the RV rental prices in Kelowna?
Several kinds of Trailer and RV rentals are present in British Columbia, and all have their specific features and amenities. Some of the best kinds are Class B, Class C, Fifth Wheel and Travel Trailer, etc. Considering the features and facilities, all these motorhomes have different rates. On average, the maximum rental costs between $100 to $250 Dollars for per night. However, these prices can go up or down according to high or low time of year for tourists.
What is the ideal time to rent my RV in Kelowna?
When it comes to deciding the best time to rent an RV, we advise people to book a RV in Kelowna during May until Sept with July and August being the best months. During this period, Kelowna delivers a good combination of affordable price rates and comfortable weather with comfortable camping temperature.
Also, keep in mind that time of year holds the higher demands for RV rentals in British Columbia.
What Kind of RV is most comfortable to drive?
Class B RV rentals are the comfortable ones, to drive. This is because they drive like a huge van with a soft ride. The driver will find it easier to handle as the handling of class B RVs are fairly responsive and relatively simple to gain a grip of.
What type of RV is safer to drive?
Among all the RV rentals, Class B vehicles are considered the safest option. This is because of its standard stability control and front airbags present in the vans. Class B vans can indeed be installed with full seat belts for up to seven passengers. Moreover, the front and side airbags offer the utmost safety to the passengers and make them safe.
What are the advantages and disadvantages you face when you rent your RV in Kelowna BC?
When you rent your RV in Kelowna BC, you will have to face some pros and cons. Some of the beneficial advantages are as follows:
RV rentals lower the cost of your trip
Taking a road trip to see more fascinating attractions
Helps in sidestepping packing and unpacking and allows you to spend more time with your family
Fewer germs and a lower risk of sickness
Some dis-advantages are:
There are numerous driving and parking restrictions
Difficulties in directing towards the city streets
Is it safe to drive an RV with propane tank on?
The majority of RV owners use propane when driving. This is a highly safe way, and it also allows you to run your motorhome's air conditioner. RV owners employ propane to fuel their heat, electricity, and other appliances. It's a must-have for anyone who spends a lot of time in their RV or travel trailer on the trip.
Is it possible to park an RV overnight at a rest stop?
The rest sites restrict camping as it is considered illegal. However, if the drivers genuinely want to relax to endure their journey safely, you can use parking lots to park your RV rental in Kelowna to sleep. You can sleep in your vehicle for longer periods if you require more than a snooze.
Is there any place to park my RV for free overnight?
In the City of Kelowna, you can surely get some places that avail free parking facilities for RV camping with your rental. The below are a few comfortable and accessible places where you can relax for free:
National Parks
Backcountry Camping
BLM Land
Walmart Parking Lots
Big Box Stores
Truck stops
Dry Camping
Is it possible to keep my travel trailer refrigerator running while driving?
Sure! While driving an RV rental around the Okanagan and Kelowna, you can use the RV fridge. It is recommended to switch your fridge to a 12V DC power supply is the safest option to keep it running while driving. If you have a two-way RV fridge, you'll need a generator capable of supplying enough electricity to keep it operating.
Can RVs stay at truck stops overnight?
Truck stops are not necessarily meant only for trucks and tractor-trailers. You can surely park your RVs at the truck stops through British Columbia. It is one of the freely accessible spots for RV rentals to stay overnight.
How to rent an RV with RV Travel Central
1
Search available RVs
Use RV search to specify where, when, and how you want to travel. Looking for pet-friendly RVs? With delivery? You got it!
2
Explore the best RVs
Each RV listing provides you with pictures, prices, descriptions, available add-ons, reviews, and information about the owner.
3
Book your RV
Booking requests include your basic travel plans to help owners get to know you and make recommendations for your trip!
4
Hit the road!
On the first day of your trip, your host will walk you through their RV so that you're well prepared for your adventure!