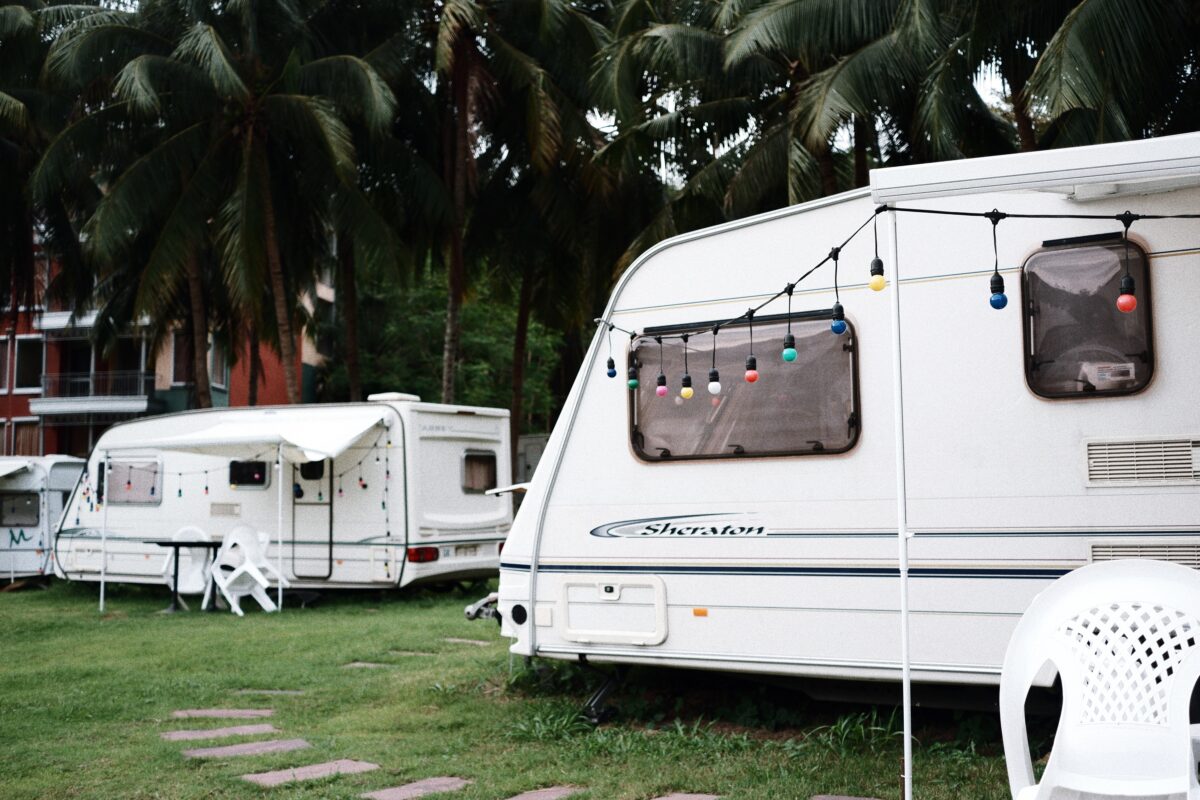 RV Rental Kelowna: The Perfect Getaway For Couples
The Okanagan Valley is a dreamy destination that has long been favored by couples looking for the perfect getaway. With its stunning views, rolling vineyards, and countless activities to enjoy, it's no surprise why so many lovebirds have found their paradise in this corner of British Columbia.
One way to experience the best of what Kelowna has to offer is through an RV rental; with its flexibility and convenience, it can be the ideal solution for couples seeking a romantic escape. This article will explore the types of RV rentals available in Kelowna, as well as the benefits these rentals bring to travelers.
Additionally, readers will find an overview of must-see attractions and tips for making their trip unforgettable. With its endless possibilities for fun and romance, an RV rental in Kelowna can truly be a voyage into everlasting bliss.
Overview of the Okanagan Valley
The Okanagan Valley is a picturesque region in British Columbia renowned for its natural beauty, offering a unique diversity of activities and attractions for visitors to explore.
From the majestic mountain views to the abundance of local attractions, there is something for everyone.
The entire valley provides an idyllic backdrop for outdoor recreation such as hiking, biking and swimming.
Additionally, visitors can take part in a variety of cultural experiences at local wineries or galleries throughout the area.
Kelowna is located in the heart of the Okanagan Valley and makes an ideal destination for couples looking to get away from it all.
With breathtaking scenery and plenty of things to do, it's no wonder why so many people flock here each year.
There are numerous trails perfect for hiking or biking; along with several lakeside beaches that provide an opportunity to swim or relax near the water's edge.
In addition, Kelowna has a vibrant nightlife scene with multiple bars and restaurants sure to make any couple's stay memorable.
Couples looking for an unforgettable experience should consider renting an RV while visiting Kelowna.
This allows them to explore beyond the city limits while still having access to all amenities necessary during their stay – such as showers, kitchen facilities and comfortable beds – without being tied down by expensive hotel fees or limited time restrictions associated with traditional lodging options.
Types of RV Rentals Available
Offering an ideal vacation for two, Kelowna provides a wide array of recreational vehicles to choose from – like taking a dip in the proverbial pool of options.
Whether you are looking to treat yourself to luxury rentals or stay on budget, there is something for everyone in this picturesque valley.
For couples seeking a luxurious getaway, motorhome and campervan rentals offer plush interiors with all the amenities one could wish for including air conditioning, satellite TV, and fully equipped kitchens.
For those who prefer a more relaxed experience, RV rental companies provide smaller yet comfortable units at budget friendly rates.
The range of RVs available can also be tailored to suit specific needs such as pet-friendly models or those with extra sleeping space.
No matter what type of rental you choose, exploring the Okanagan Valley in your own RV provides an unparalleled sense of freedom and flexibility while giving you access to some truly stunning nature spots that will leave you with lasting memories.
Providing both comfort and convenience at every turn, renting an RV for your trip to Kelowna is sure to be an unforgettable experience that will create lifelong memories for any couple.
Benefits of an RV Rental
Recreational vehicle rentals provide an ideal vacation opportunity for couples to explore the Okanagan Valley with a sense of freedom and flexibility. Couples can experience the beautiful natural vistas without having to worry about maintaining their own RV, as rental companies will take care of all necessary maintenance. Furthermore, renting an RV allows couples to enjoy all the comforts and amenities of home while camping in style.
| Pros | Cons |
|–|–|
| Freedom & Flexibility | Costly Rental Fees |
| Comfort & Amenities | Limited Space/Privacy |
| Experienced Maintenance Services | Lack of Camping Etiquette Knowledge |
Renting an RV provides couples with numerous benefits that are not available when opting for a traditional hotel or other accommodation option. From enjoying picturesque views from their own personal space to being able to cook meals in their own kitchen, there is no limit to what couples can do when renting an RV. Additionally, experienced rental companies provide valuable guidance on proper camping etiquette which helps ensure that everyone enjoys a safe and enjoyable camping experience.
Things to Do in Kelowna
Kelowna is one of the most popular cities in the Okanagan Valley, making it a great destination for couples looking for an RV rental getaway. The city offers countless activities and attractions that can be enjoyed by both romantic couples and families alike. From wine tasting tours to outdoor activities such as hiking, biking, and kayaking, there are plenty of options available to visitors who come to Kelowna.
For those looking for a romantic experience during their stay in Kelowna, wine tasting tours are an excellent option. Tour operators offer guided tours throughout the valley's vineyards and wineries, allowing participants to explore the local area while sampling some of the best wines around. Whether you're looking for a sweet white or a bold red, Kelowna has something for everyone when it comes to wine tastings.
To take full advantage of all that Kelowna has to offer, visitors should also consider exploring its many outdoor activities. Hiking trails provide spectacular views of Okanagan Lake while mountain biking trails allow adventurers to traverse some of the region's most challenging terrain. Kayakers can explore waterways such as Okanagan Lake or Mission Creek Regional Park at their own pace. In addition, there are plenty of beaches where couples can relax and watch the sunset over Okanagan Lake or spend time soaking up the sun on warm summer days.
No matter what type of activity you choose, you'll be sure to find something fun and exciting during your stay in Kelowna!
Tips for a Successful RV Trip
Planning a successful RV trip requires careful consideration of the many details that go into making it an enjoyable experience. From packing essentials to meal planning, having a plan is essential for ensuring that you have all the important items and ingredients on board. To ensure a successful trip, here are some tips for creating an organized and stress-free journey:
| Tip | Description | Benefits |
| — | ———– | ——- |
| Packing Essentials | Make sure to pack any essential items such as water, food, toiletries, clothes, bedding etc. as well as recreational items like games or books. It's also important to check that your vehicle is equipped with all the necessary safety equipment. | Having the right supplies allows you to enjoy your trip without worrying about running out of necessities or being unprepared in case of an emergency situation.
| Meal Planning | Plan ahead and make sure to stock up on food so you don't have to worry about finding something when you're out on the road. Consider what meals will be feasible while camping and create menus based on what ingredients are available nearby. | Taking time to plan meals can save time and money while providing nutritious options throughout your stay away from home.
Being prepared before hitting the road is key for making sure that your RV excursion goes smoothly. Researching information about campsites, attractions near by, weather forecasts, and budgeting accordingly can help take away potential stressors during your journey so you can focus more on relaxation and taking in the beauty of nature around you!
Conclusion
The Okanagan Valley is renowned for its stunning views, offering visitors a tranquil escape from the hustle and bustle of the city. RV rentals in Kelowna provide a great way to explore the area, with options ranging from luxury models to classic campers.
With an RV rental, couples can enjoy all of the benefits that come with having their own mobile home base, including freedom to explore and convenience. From wineries to beaches and nature trails, there are plenty of activities to explore in Kelowna.
To make your experience even more memorable, take advantage of some tips from RV experts such as planning ahead and packing wisely. Doing so will ensure that you have a smooth trip filled with memories that will last a lifetime.
An RV rental in Kelowna is truly an idyllic getaway for couples looking for an unforgettable vacation.