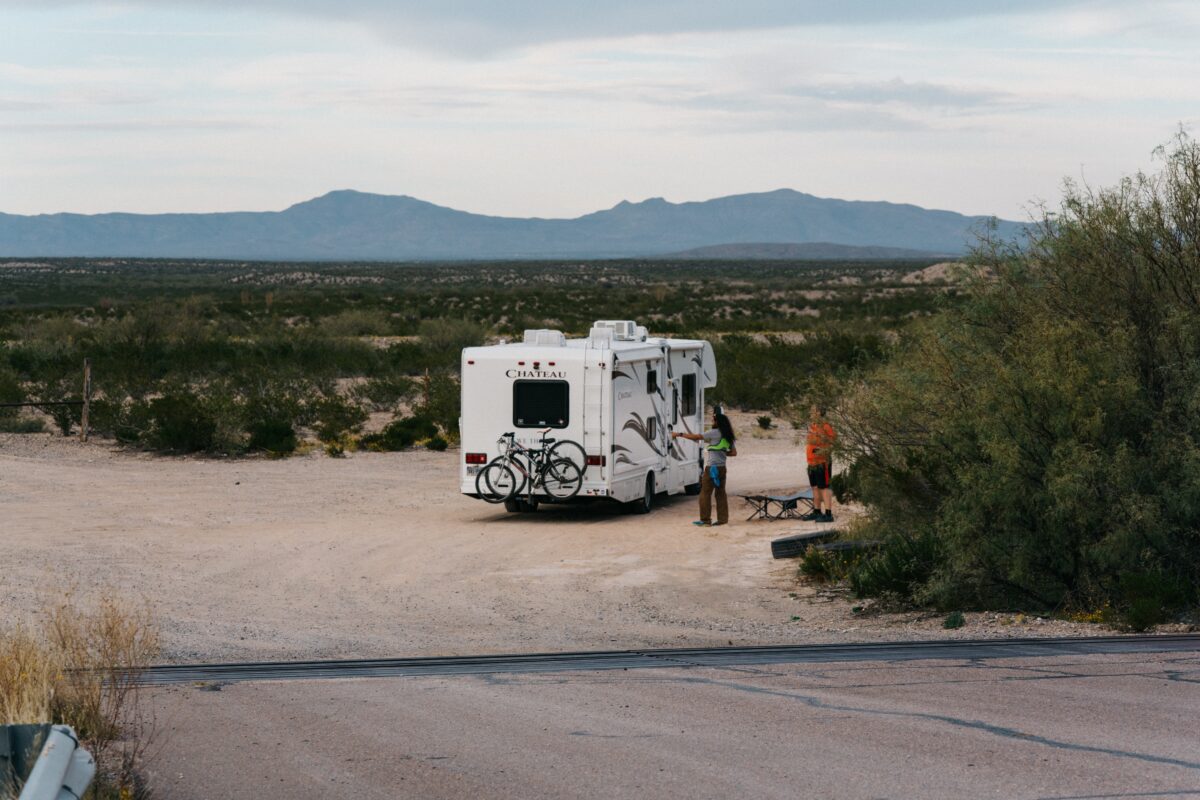 RV Rental Kelowna: A Solo Traveler's Guide
Traveling through the Okanagan Valley in a recreational vehicle (RV) is an increasingly popular way to explore Kelowna. RVs offer unparalleled freedom and flexibility, allowing travelers to set their own schedule and enjoy the comfort of home.
This article seeks to provide solo travelers with a comprehensive guide on RV rental in Kelowna, outlining the benefits of renting an RV, tips for finding the perfect rental, advice on preparing for your trip, suggestions for exploring the area, as well as instructions on returning the RV after you're done.
With this comprehensive guide in hand, solo travelers can be sure to have an enjoyable and stress-free experience while visiting Kelowna.
Benefits of RV Rentals
RV rentals offer an advantageous alternative to traditional forms of accommodation, providing a unique experience that offers a range of benefits.
One such benefit is the cost savings associated with renting an RV over a hotel room. While the cost of renting an RV will vary depending on size and length of stay, it is typically much cheaper than booking multiple nights in a hotel. Furthermore, some rental companies offer discounted rates for longer rentals or special packages tailored to individual needs which can help further reduce costs.
Another advantage to renting an RV is the insurance coverage often included in the rental agreement. Most companies offer liability insurance and other types of coverage that can protect renters from any unforeseen issues that may arise during their trip. This added layer of security can give travelers peace of mind when they are away from home and help provide protection against any potential losses incurred throughout their travels.
Finally, renting an RV gives solo travelers access to many amenities not available in traditional forms of accommodation such as cooking facilities and spacious living quarters which make long trips more comfortable and enjoyable. This type of freedom allows adventurers to explore different areas while still having all the comforts of home at their disposal. In addition, there are numerous camping sites located around Kelowna offering scenic views and plenty of activities for visitors to enjoy during their stay.
Tips for Finding the Perfect RV Rental
When searching for the ideal recreational vehicle to accommodate a solo trip, it is important to take time and research thoroughly. Renters' rights are an essential factor in this process; it is important to ensure that one has all of the necessary information before signing any documents.
Many rental companies provide maintenance services, so researching what these entail can be beneficial when choosing an RV rental in Kelowna. Additionally, reading reviews from previous renters can give insight into the quality of service provided by a particular company.
RV rentals offer a great deal of flexibility when planning trips and there are many factors to consider before making a final decision. It is useful to ask questions such as: What amenities do I need? How much space do I require? How long will my trip be? Answering these questions can help narrow down potential options and prioritize which features are most important for the duration of the journey. Furthermore, understanding what items may or may not be included with each rental package can help decide which company best meets one's needs and budget.
It is also wise to pay attention to pricing policies when renting an RV in Kelowna; many companies charge additional fees for mileage or cleaning services, so being aware of these costs ahead of time can save money in the long run.
Overall, taking time to research different options based on individual needs and preferences should lead to finding an RV rental that fits perfectly with one's travel plans.
Preparing for Your Trip
Preparing for an RV trip requires careful consideration of essential components to ensure a successful journey. To maximize the enjoyment of the journey, travelers must consider packing essentials, budgeting costs, and researching destination locations.
The first step in planning an RV rental trip is to create a comprehensive packing list. Essential items include cooking supplies such as pots, pans and utensils; cleaning supplies like rags and sponges; bedding that includes pillows and blankets; toiletries such as extra towels and toilet paper; personal items like clothing and electronics; camping gear including chairs, tables, campfire tools; safety equipment like flashlights and flares; recreational items like fishing poles or binoculars; spare parts for repairs or maintenance on the vehicle.
A second important factor to consider when preparing for an RV rental trip is managing the budget. This involves estimating fuel costs based on anticipated miles traveled, researching campsite fees dependent on duration of stay at each location, factoring in food expenses while traveling or dining out as well as any additional entertainment costs. Additionally it's important to plan for unforeseen expenses such as unexpected vehicle breakdowns or medical emergencies which can add up quickly if not accounted for in advance.
By establishing a well-thought-out packing list prior to departure along with taking into account potential budgeting obstacles throughout the journey travelers will be better equipped with what they need for their adventure without having to worry about unexpected issues arising during their travels.
With these preparations in place vacationers are sure to have an enjoyable experience when embarking upon their next Kelowna RV Rental excursion!
Exploring Kelowna
Kelowna is a beautiful city that offers visitors plenty of opportunity to explore.
From popular attractions such as the Okanagan Lake, Mission Creek Regional Park and the Kelowna Art Gallery, to outdoor activities like hiking, biking, skiing and golfing; there is something for every traveler.
To make the most out of your visit to Kelowna, it's important to take advantage of these attractions and activities in order to gain a unique experience.
Visit Popular Attractions
Exploring the attractions of Kelowna can be a rewarding experience for solo travelers. With an array of fun activities, sights, and attractions to explore, renting an RV is often the best way to take in all that this vibrant city has to offer. Taking into account rental costs and RV amenities available, such travelers are able to make their adventure one-of-a-kind.
From kayaking on Okanagan Lake or skiing down Big White Mountain Resort, Kelowna offers something for everyone. The city's cultural scene is also quite impressive with numerous local art galleries and theatres showcasing the works of local artists and performers. There's also plenty of shopping opportunities with many unique boutiques offering unique items as well as major retailers located in downtown Kelowna.
Finally, there are countless outdoor activities from hikes up Knox Mountain Park or Beaver Lake Nature Reserve to relaxing days at City Park Beach or Rotary Marsh Wildlife Sanctuary. Overall, no matter what type of activity you're looking for, Kelowna has something for every solo traveler looking for adventure!
Take Advantage of Outdoor Activities
From kayaking on Okanagan Lake to skiing down Big White Mountain Resort, the outdoor activities of Kelowna provide a wide range of options for visitors seeking an adventurous escape. The city is also home to numerous camping and hiking sites, making it the perfect destination for RV rental travelers who wish to explore nature. Before embarking on such a journey, however, vacationers must be aware of proper camping etiquette and packing essentials.
The following table outlines some basic guidelines that all campers should follow:
| Type | Guidelines |
| :—: | :—: |
|General Etiquette | Respect the campsite and surrounding environment by leaving no trace.<br>Respect other campers by keeping noise level to a minimum.<br>Be respectful of wildlife in the area. Do not leave food out or approach animals.|
|Packing Essentials | Bring appropriate clothing for weather conditions.<br>Pack sunscreen, bug spray, first aid kit and other necessary items.<br>Bring along food and water supplies as well as cooking utensils.|
Returning the RV
Returning the RV can be a rewarding experience for those who take the time to properly finish their trip. It is important to make sure that all of the necessary steps are taken before handing it back over to the rental company.
This includes performing routine maintenance, checking insurance coverage, and verifying any associated fees.
RV Maintenance:
– Checking fluid levels
– Testing electrical systems
– Examining tires for wear and tear
Insurance Coverage:
– Confirming coverage limits on rental agreement
– Obtaining additional coverage if needed
– Comparing policies with rental company's guidelines
Fees:
– Ensuring all fuel tanks are full prior to return
– Paying any required cleaning or damage charges
– Reviewing fees for extra mileage or other special services used during rental period.
These tasks should not be overlooked as they will help ensure a smooth transition when returning the RV after an enjoyable Kelowna adventure.
Furthermore, by taking these steps, travelers can rest assured knowing that they have completed their journey in a safe and responsible manner.
Conclusion
The benefits of RV rentals for a solo traveler are numerous.
From the convenience and flexibility they provide to the opportunity to explore Kelowna in comfort, an RV rental is an ideal way to make the most out of a solo journey.
If planned properly, travelers can avoid common pitfalls by following tips for finding the perfect RV rental and preparing for their trip with ease.
With careful planning, solo travelers can find themselves well equipped and ready to explore all that Kelowna has to offer while feeling secure knowing that they have everything they need right at their fingertips.
Like any voyage, this is sure to be a journey filled with adventure, discovery, and memories that will last a lifetime – one worthy of being remembered fondly as if it were part of our own personal storybook.