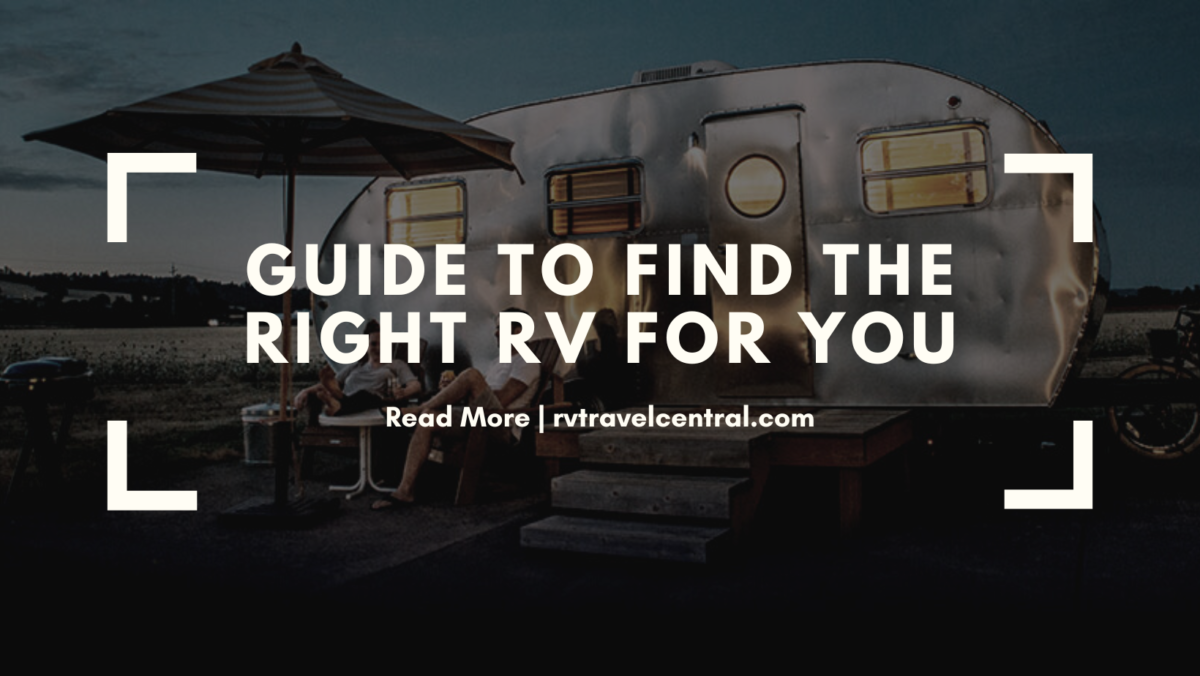 Guide to Find the Right RV for You
Taking a road trip in an RV is amazing for many reasons. It's a wonderful opportunity for people to spend time with those they care about. When compared to flying, it's a more budget-friendly and convenient option (with a lower carbon footprint). Furthermore, you can experience the outdoors without giving up the convenience of your own bed.
But this kind of freedom can also be rather stressful. Where do you even begin with so many options? Finding the perfect RV may be a challenge.
That's why we put up this comprehensive breakdown of recreational vehicle categories so you can decide which one's the best RV rental for you.
Fifth Wheels
When you have a fifth wheel, the process of hitching up your vehicle involves driving it beneath the RV's front end. Your truck's hitch receiver may be found in the bed of your pickup. Due to the fact that they are positioned above the bed of the truck, they provide a great amount of stability and are favoured as an RV rental by owners.
Class A
A Class A motorhome, sometimes known as the "king of the RVs," is distinguished by its high level of luxury as well as its typically greater size. The length of a Class A RV may be anything from 25 to an astounding 45 feet! Luxury facilities, such as a dryer and washer fireplace, outdoor entertainment centre, king-size bed, and so on, are often included as standard features.
Not only are they often longer, but they also usually have huge pop-outs that make them much more spacious. They are, in many respects, the quintessential example of a home on wheels. As a result, they are an excellent choice for those who live full-time on the road or for families.
On the other hand, their size may often restrict the camping options available to them and make it difficult to get out and get food. Therefore, as a matter of fact, these large vehicles wind up being much longer than they were originally intended to be since many people pull a "toad" vehicle behind them as a shopping or touring vehicle.
Class B
A campervan or conversion van is another name for a Class B R.V They are between 16 and 22 feet in length, making them much shorter than Class A RVs. Because of this, they perform similarly to a typical vehicle while driving and are considerably simpler to park. Additionally, campgrounds are considerably more likely to be able to accept its size.
Despite its limited square footage, its floor layouts make excellent use of the space. You will still have access to the basic comforts of home, such as a bed, a kitchen, and a bathroom, in addition to storage space.
However, while it is true that they are more compact, this does not always mean that they are cheap RV rentals! The RV rental prices of Class B vehicles are often high, which is proportional to the increased comfort and productivity they provide.
Class C
RVs in the Class C category vary in length from 21 to 25 feet and are available at prices that are lower than those of Class A and Class B models.
Many Class Cs, in contrast to Class Bs but similar to Class As, are equipped with a slide-out. In addition to this, they are well-known for having a bed located over the cab.
Pop-up Trailers
One of the most lightweight types of recreational vehicles accessible is pop-up trailers. When they are put up, their foldable walls and ceilings often extend beyond the boundaries of their box frame.
Because they are the most lightweight and have the lowest profile when "popped down," they are without a doubt the most fuel-efficient on the table. When they are closed, they are typically just around 4 feet thick. They are often cheap RV rentals as well.
Perhaps the most significant advantage is that practically any vehicle is capable of pulling them, although this does vary depending on the size of the trailer and the towing capability of the vehicle.
Toy Haulers
Toy haulers are a sort of travel trailer or fifth wheel that come pre-built with a garage that faces the back of the vehicle and an on-ramp, making them ideal for storing and transporting motorbikes and all-terrain vehicles. It's a mobile version of a man cave if you will. With the on-ramp transformed into a back porch, this garage-turned-living space is ideal for those who want to camp in areas with plenty of creatures or a lot of sand but don't want to bring either of those things inside their tent.
Conclusion
Shopping is the most effective method for becoming acquainted with a topic and narrowing down on certain things that catch your eye. Visit RV dealerships and look about inside RVs of all sizes, styles, and types. Take a seat wherever you can (even the bathroom), and think about where you may keep your items both inside and outside. Apart from this, make sure to open the curtains and let all the lights in. When exposed to direct sunlight, many defects become immediately apparent. Ask the salesman to bring any panels in and out so you can test whether or not the product will operate in either position. Take your time deciding on the factors.