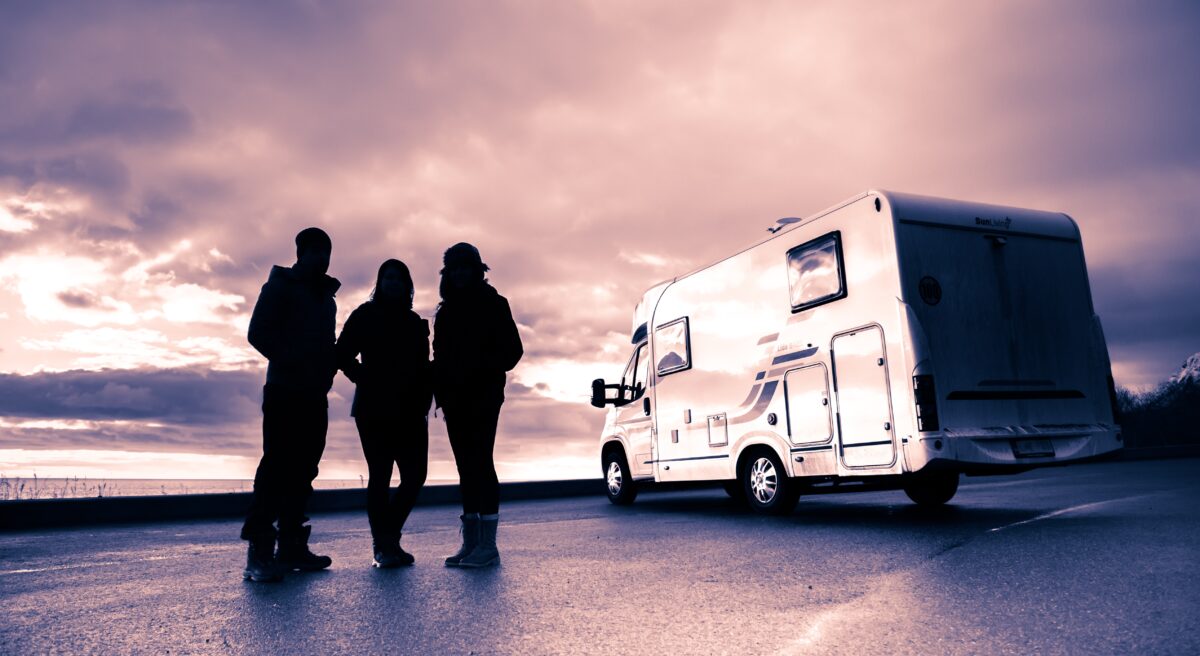 Rv Living: Making The Transition To Full-Time Rving And Embracing The Nomadic Lifestyle
Are you looking to embrace the nomadic lifestyle and take off on an adventure? Living full-time in an RV can be the perfect way to do just that.
Not only will it open up a world of travel possibilities, but also provide you with the freedom to explore without having to worry about a permanent home base.
This article will discuss how to make the transition to RV living and why it's a great choice for those who crave adventure and autonomy. Making the switch from traditional housing to full-time RVing is no small feat.
It requires planning, dedication, and an understanding of how this lifestyle works. We'll cover how you can prepare yourself for this exciting journey, from what kind of vehicle is best suited for your needs, to understanding necessary costs associated with living on the road.
We'll also delve into why embracing a nomadic life is so appealing and what kind of benefits it can bring. By the end of this article, you'll be well prepared for your new adventure!
Choosing The Right Vehicle
Living on the road full-time is a dream many have considered but few have achieved. Making the transition to full-time RV living isn't always easy, but it's worth it when done right.
When evaluating your options and weighing the pros and cons, choosing the right vehicle is key. In today's world of modern technology, there are plenty of possibilities for those looking to make their dreams of going nomadic a reality.
Whether you are seeking an RV or a camper van, there are numerous vehicles to choose from that will suit both your lifestyle and budget. As you consider all the factors involved in making this life change – cost, size, features – you'll want to think long term about what will work best for you now and in the future.
Doing your research beforehand can help ensure that you make a well-informed decision when selecting your ideal ride for life on the open road.
Understanding The Costs Of Rv Living
Making the transition to full-time RV living is a significant decision that requires thorough consideration. One of the key components in the decision-making process is understanding the costs associated with nomadic lifestyle. Budgeting for RV life can be tricky, but with some knowledge and preparation, it doesn't have to be overwhelming.
First and foremost, you must understand your expenses. This includes your vehicle payments, gas, maintenance costs, campground fees and other regular bills like phone service, insurance and more. Additionally, you will need to plan for storage solutions if you are parking your RV for extended periods of time.
Fortunately, there are numerous budgeting basics available online to help guide you through this process. Keeping track of your expenses will be important so that you can manage your money efficiently and stay within budget while on the road.
A few things to consider include:
* Finding ways to save on gas
* Making a budget spreadsheet or using budgeting apps
* Comparing rates between campsites & RV parks
No matter how much research and preparation is done prior to hitting the road, there will always be unexpected costs along the way. But by following these basic steps and utilizing helpful tools out there, one can navigate their finances with confidence as they embrace this new lifestyle!
Preparing For The Transition
Making the transition to full-time RV living is an exciting journey! Packing all your essentials can seem overwhelming at first, but it is key to embracing the nomadic lifestyle. One of the most important aspects to consider when packing is to make sure you have the right items for each season and climate.
From clothes, bedding, and cooking supplies, it's essential that you gather all the necessary items before you hit the road.
Adapting to a whole new lifestyle can be intimidating at first. But with some planning and creative solutions, it is possible to create a comfortable home on wheels. Make sure you have plenty of storage space for all your belongings and think about what activities will help keep you entertained while traveling.
Whether it's picking up a new hobby or trying something completely different, it's important to find ways to stay active and engaged during those long drives.
RV living is an amazing way to explore our country and beyond! With the right preparation and mindset, your experience will be nothing short of extraordinary.
It's time to start planning for this life-changing adventure and get ready for an incredible journey ahead!
Embracing The Nomadic Lifestyle
Embracing the nomadic lifestyle can be a rewarding and exciting experience. The first step in making the transition to full-time RVing is to stay organized. It's important to make sure you have everything you need packed and ready to go. Make sure you have a checklist of all necessary items so that no detail gets overlooked.
Having an adventurous mindset is also key when it comes to embracing the nomadic lifestyle. This will help you break out of your comfort zone and explore new places and cultures while feeling confident in your travels. You should also take some time to research the best places for RV living, as well as any potential roadblocks or challenges that may come up along the way. Knowing what other travelers have experienced can help prepare you for any surprises or issues that may arise during your journey.
Additionally, make sure you are familiar with local laws and regulations so that you can stay within legal limits while still enjoying your freedom on the road. The most important part of embracing the nomadic lifestyle is enjoying every moment of it! Take time to appreciate all of the amazing places you get to see, people you get to meet, and experiences that come with full-time RVing. Appreciating this journey will make it all worth it in the end – even if there are bumps along the way.
Enjoying The Benefits Of Rv Living
Leaving the traditional life behind and embracing the nomadic lifestyle can be a liberating experience. Instead of living in a single place, you can travel to different places and have new experiences. RV living is one way to do this, allowing you to explore the world while still having access to all of the comforts of home.
RV living has many benefits that make it an attractive option for those looking for a more minimalist, van dwelling lifestyle. It eliminates the need for conventional housing, freeing up money and time that would otherwise be spent on finding and maintaining a property. Plus, with modern RVs equipped with amenities like kitchens, bathrooms, and bedrooms, you don't have to worry about sacrificing comfort or convenience when going out on your travels.
One of the best aspects of RV living is that it allows you to go wherever your heart desires. Whether you want to venture into the wilderness or just take a leisurely drive down a scenic highway, there's no limit to what you can explore while on the road.
And with so many beautiful locations around the world waiting to be discovered, why not start planning your next adventure today?
Frequently Asked Questions
What Are The Essential Items I Need To Bring With Me When I Go Full-Time Rving?
Full-time RVing and embracing the nomadic lifestyle can be a truly rewarding experience. But before you hit the road, it's important to make sure you have all your essential items with you.
Storing them in a way that fits your budget is key – consider items such as cooking utensils, sleeping bags, camping chairs, and other must-haves for your journey ahead.
Don't forget the basics like toiletries and clothing either! With proper planning and budgeting for necessary items, you'll be ready to take on full-time RVing with confidence!
What Is The Best Way To Find And Secure A Campsite?
Are you ready to take the plunge and explore the world on wheels? Then you'll need to know how to find and secure a campsite.
Researching campgrounds and budgeting trips are essential in order to make sure your RV travels are enjoyable, but where do you start? With a bit of planning and research, finding the perfect campsite can be simple.
Start by researching online for campgrounds that fit your needs, then contact them directly for availability. Be sure to read reviews of each campsite so that you can find one with all the amenities you're looking for.
Once you've found the ideal spot, make sure to book it in advance – that way you'll guarantee yourself a place to stay!
How Do I Maintain A Sense Of Community While Living Nomadically?
Staying connected and building relationships is a key factor for those who are embracing the nomadic lifestyle.
It can be difficult to make friends and feel like you belong when living on the road, but there are some simple ways to build a sense of community while full-time RVing.
One way is to join an online or in-person RV club that allows you to connect with other nomads who share similar interests.
You can also attend local events, meetups, and festivals to meet people and make new friends.
Additionally, many cities have RV parks where you can park your rig and get to know your neighbors better.
Ultimately, maintaining a sense of community while living nomadically is possible if you take the time to seek out other nomads and foster meaningful relationships.
What Are The Best Strategies For Keeping My Rv Clean And Organized?
Making the transition to full-time RVing and embracing the nomadic lifestyle can bring a sense of freedom that many crave, but it also comes with its own unique set of challenges – keeping your RV clean and organized.
To make sure your RV stays neat and tidy, start by storing items in a way that works best for you and optimize space as much as possible.
Make sure you have all the basic cleaning supplies on hand; this will make it easier to tackle dirt and grime quickly.
Additionally, there are various organizing solutions that can help you stay clutter-free even in a small space.
With these strategies, you'll be able to keep your RV clean and organized no matter where your travels take you.
### What Safety Measures Should I Take While Rving?
When it comes to full-time RV living and embracing the nomadic lifestyle, safety should be your primary concern.
Staying connected is key – make sure you have a reliable cell phone plan and emergency contact list, as well as an alert system in place for any inclement weather that may arise.
Weather preparation should also be taken seriously – check weather forecasts regularly and equip yourself with necessary supplies in case of emergency.
It's also important to always follow the rules of the road, keep track of your route, and make sure your vehicle is up-to-date with regular maintenance checks.
With proper precautions in place, you can make the transition to full-time RVing safely and enjoy the rewards of embracing a nomadic lifestyle.
Conclusion
Living the full-time RVing lifestyle is like taking a thrilling roller coaster ride. It's exhilarating, exciting and filled with RV adventure.
As you make the transition to this lifestyle, it's important to be prepared by knowing what essential items to bring with you, how to find and secure campsites, how to stay connected while living nomadically, as well as safety measures and cleaning strategies.
Once you have these basics in order, there's nothing stopping you from embracing this unique way of life and all of its possibilities!