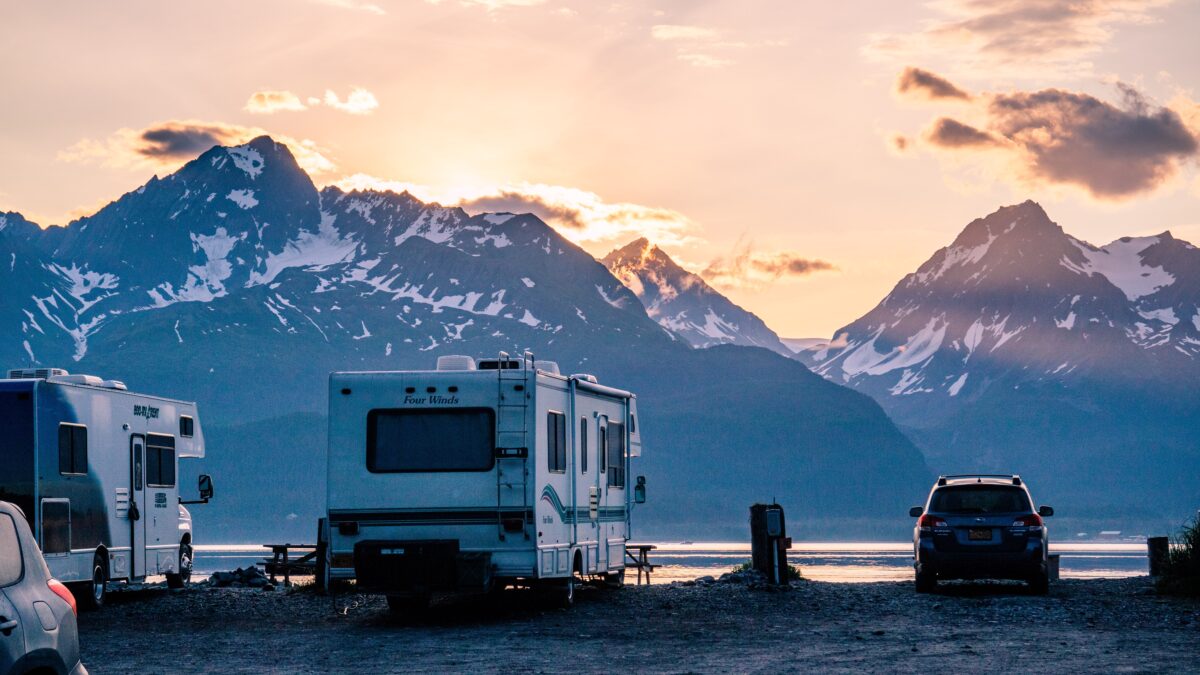 Pack Like A Pro: The Definitive Guide To Rv Essentials For A Hassle-Free Road Trip
Are you ready to hit the road and experience the joys of RV travel? With a bit of preparation, you can ensure your next RV journey is stress-free and filled with adventure.
Our guide on "Pack Like a Pro: The Definitive Guide to RV Essentials for a Hassle-Free Road Trip" will help make it happen.
RV travel gives us the freedom to explore our country in comfort and style. But if you don't know what items you need to bring, it can be tricky.
So, we've put together this guide to provide you with all the essentials for a successful RV trip. We'll cover everything from packing lists to safety tips so that you can hit the open road with confidence.
Essential Rv Supplies And Equipment
As an RV traveler, you need the right gear and supplies to make your trip hassle-free. Budgeting basics are essential for planning a successful road trip. Allocate enough funds to cover gas, food, entertainment, and other expenses that may arise during your journey. Don't forget to factor in any additional costs such as campsite fees or repairs.
When it comes to trip planning, the key is preparation. Make sure you have all the necessary equipment and supplies before heading out on the road. This includes items like cooking utensils, cleaning products, spare tires and tools.
Additionally, it's important to plan ahead for where you will be staying each night and when you'll be stopping for fuel or rest breaks. Having everything organized will help ensure a smooth ride with minimal stress. Spending time researching places to stay and attractions along your route will give you a better understanding of what to expect from your travels.
With proper planning and preparation, you can experience the exciting adventures of RV travel without worrying about surprises!
Tips For Packing Efficiently
Embarking on an RV journey is one of the best ways to experience true freedom and explore the great outdoors. But for a hassle-free road trip, it's essential to pack like a pro.
With just a few tips and tricks, you can make sure your vehicle is equipped with all the essentials and ready for an adventure.
Start by saving space with clever packing hacks. Sticking to one color palette will help you maximize every inch of available space in your RV, while rolling clothes instead of folding them can also create more room for other items. Investing in stackable containers or collapsible furniture will also come in handy when it comes to organizing your living area on wheels.
Packing smart doesn't just mean bringing fewer items—it also means bringing the right ones. Make sure all your supplies are well-stocked before you hit the road, from extra blankets and pillows to kitchenware and cleaning supplies. You should also bring along some basic tools like a hammer, screwdriver, and wrench so you're prepared in case of any malfunctions along the way.
With these simple steps under your belt, you'll be ready for wherever life takes you!
Pre-Trip Safety Checklist
Before you hit the road, you should conduct a thorough pre-trip safety check to ensure that your RV is in top condition. This checklist will not only help keep you and your passengers safe, but it can also save you from costly repair bills down the line.
Start by inspecting the lights and signals on your RV. Make sure all headlights, brake lights, hazard flashers, and turn signals are functioning properly.
It's also important to check tire pressure and tread depth, ensuring that all tires have the correct air pressure and enough tread for gripping the road in wet conditions.
Finally, check the undercarriage of your RV for any signs of damage or broken parts that may have occurred during previous trips.
Effective communication is key when it comes to staying safe while on the road. Make sure you're familiar with roadside assistance services in case of an emergency and always keep a fully charged cell phone with you in case of an accident or other unforeseen problems.
If possible, consider investing in a GPS system or vehicle tracking device so that you can stay connected no matter where life takes you.
Preparing For Unexpected Weather Conditions
When it comes to RVing, nothing can be more devastating than being caught off-guard by unexpected weather conditions. But fear not, for with a little bit of preparation and planning, you can stay one step ahead of Mother Nature.
It's essential to always plan for the worst when it comes to inclement weather. While packing, it's important to remember that layering is key! Make sure to bring items like a windbreaker or water-resistant coat in case of rain, as well as warm layers like sweaters and scarves that you can put on when temperatures drop.
Additionally, pack some lightweight gloves and a hat just in case temperatures dip lower than expected.
No matter what weather conditions you find yourself facing during your road trip, having the right gear is essential for staying comfortable and safe during your travels. So make sure to prepare ahead of time and always come prepared with the right clothing so that you don't get stuck in an uncomfortable situation out on the road!
What To Do In Case Of An Emergency
No matter how well you pack or plan your RV trip, emergencies can still happen. That's why it's important to know what to do in case of one.
First and foremost, make sure you have an emergency kit ready for any situation. These kits should include basic items like a flashlight, first-aid supplies, flares, and jumper cables. Also consider packing potentially lifesaving items such as a fire extinguisher and a spare tire.
You should also be aware of the roadside assistance available for RVers. A number of insurance providers offer plans that provide 24/7 roadside assistance with towing up to 100 miles, flat tire repairs, battery jump starts, fuel delivery, and more. It's worth researching the different plans available so you can select the best one for your needs.
Additionally, familiarize yourself with the nearest public safety station so that you can get help if necessary. This could be anything from law enforcement officers to a tow truck company – depending on what kind of help you need. Knowing where these resources are can give you peace of mind while on your RV journey.
Frequently Asked Questions
What Are The Best Items To Bring For Entertainment On A Long Road Trip?
For a fun and hassle-free road trip, pack your bags with DIY crafts and other items that will keep you entertained.
Whether you're exploring roadside attractions or just enjoying the scenery, having the right supplies can make all the difference.
From puzzles to journals, make sure to bring items that will engage your creative side and keep boredom at bay.
With a few clever ideas and some imagination, you can turn any long drive into an adventure that's full of excitement and freedom.
How Can I Stay Organized While Packing For The Trip?
Staying organized when packing for a long road trip can be challenging, but it's essential to having a hassle-free journey.
Start by paring down your items to the essentials; this will help you save space and make packing easier.
Get creative with storage solutions like rolling organizers or vacuum-sealed bags.
You can also use smaller containers to store items within larger bags, so everything has its own designated place.
As you plan and pack, remember that less is more: the goal is to create an organized RV environment so you can experience freedom on the open road.
What Are The Most Important Items To Have On Hand While Traveling?
Packing for a road trip is like packing for a journey to a distant land – you need the right items to make sure it's as hassle-free and enjoyable as possible.
When it comes to essential items, there are certain must-haves that will ensure your safety and comfort on the road. For starters, always keep an emergency kit with first aid supplies, flashlights, flares, jumper cables and tools in case of any roadside issues.
Additionally, make sure to pack extra water bottles and snacks for those unexpected detours. Have sunscreen, hats and sunglasses handy for when you pull over to explore.
And don't forget about entertainment such as books or music to make the long drives more enjoyable. With these essential items on hand, you can hit the open road with confidence and delight in every moment of your RV adventure!
What Should I Do If I Experience Car Trouble While On The Road?
No matter how much you plan ahead, car trouble can still happen while on the road.
To ensure that you're ready for any roadside emergency, it's important to have a few essential troubleshooting tips and items in your RV.
Emergency preparedness involves having a spare tire, jumper cables, and a toolkit to help with minor repairs.
It's also helpful to carry an up-to-date vehicle manual so you can quickly reference any potential issues.
Additionally, make sure your cell phone is charged and keep an extra battery or charger with you at all times.
Having these items on hand will ensure that you're always prepared for any unexpected car problems that may arise during your travels.
What Should I Do If I Run Out Of Supplies While On The Road?
Oh no! You've run out of supplies while on the road. Don't panic–we've got you covered.
As a professional RV traveler, our advice is to always be prepared. Pack an emergency kit with items like a first-aid kit, extra food, and flashlights, and plan for unexpected needs at the campsite by investing in safety equipment like fire extinguishers and smoke detectors.
With these simple tips and tricks, you can make sure that your next adventure is as stress-free as possible!
Conclusion
The ultimate road trip adventure is only as good as the preparation you put into it. With the right supplies and a few simple tips, you can be sure to have an enjoyable, hassle-free experience.
Packing like a pro means being organized and prepared for whatever comes your way. With the right RV essentials, you'll be ready for anything on your journey.
And if trouble arises, remember: don't panic! There are always solutions out there that can get you back on track in no time.
So pack up those essentials and hit the open road with RV Rental – your next great adventure awaits!