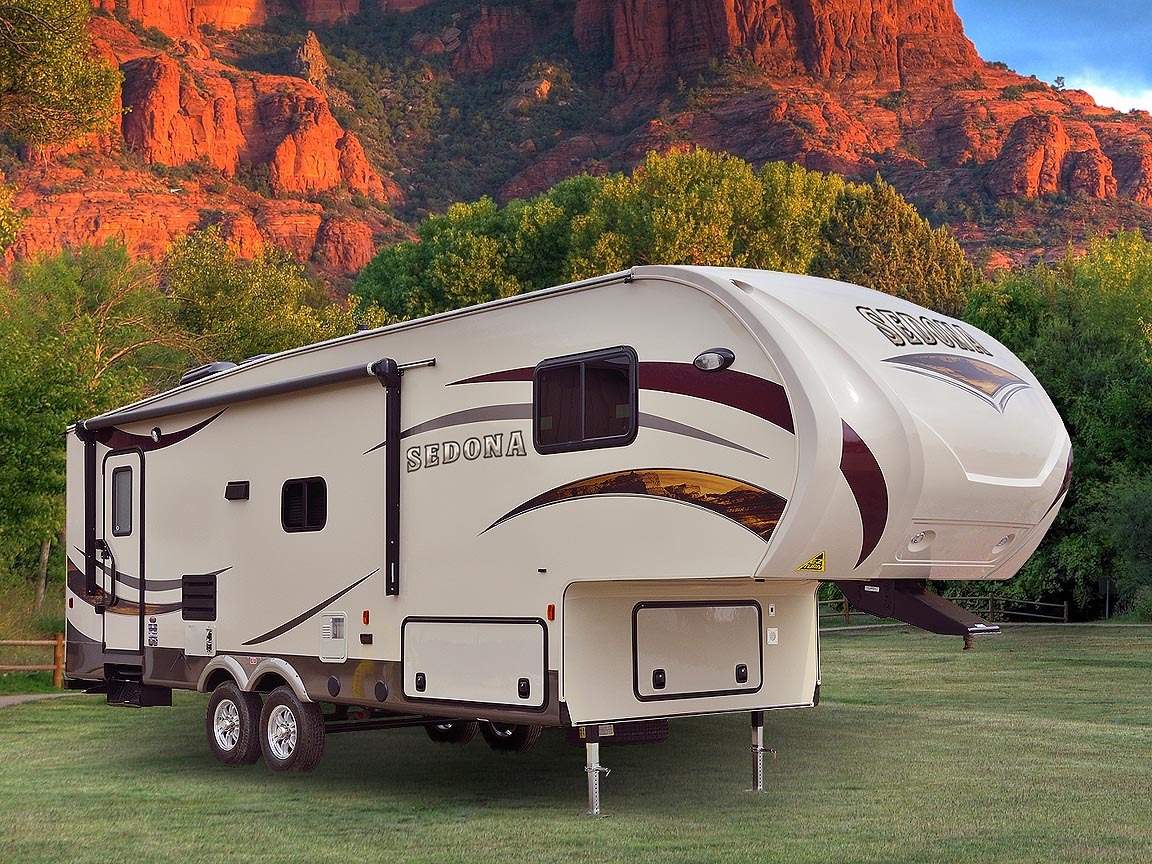 NINE RENTAL ITEMS TO ELEVATE YOUR RV ADVENTURE
So you've booked an RV through RvTravelCentral, mapped out your trip, chosen the campsites and got the crew together. What sort of adventures are you going to have? And what could make the adventure even better?
Here are some items you may not have considered for your trip. But just like you don't need an RV at home to head out on the road with one, you don't need to own any of these items to take them out on your journey.
Rent these items out on RvTravelCentral, save money and space, and create even better memories on your next vacation!
Hammocks
What better way to wind down than with a hammock out in the woods?
These days, you don't even necessarily need a couple of trees to set one up – there are plenty of hammocks out there with their own stands for easy set-up.
Just lie back, forget your worries, and chill out.
Cast-iron cookware
You're going to need the proper cookware for those campfire meals.
From a pie iron to make those toasties, to a skillet to cook up a mouth-watering breakfast scramble in the mornings, a cast iron skillet makes a good old-fashioned cookout super fun and easy.
If the weather isn't cooperating, cast iron equipment can be used on stove tops as well.
Kayaks or stand-up paddle boards
If you're heading to a waterside campsite, kayaks are a great way to explore, exercise and work on your tan!
Take a kayak out for a paddle to the middle of the lake, or test your balance on a stand-up paddle board.
And don't worry about falling in – that's all part of the fun!
Floaties
If you prefer a more leisurely time on the water, why not rent some cool inflatables?
There are so many to choose from, tire tubes, multi- person ones, luxury loungers, even pizza or donuts shapes!
Don't forget a float to hold your drinks as you splash about!
All you need to do is sit back, relax, and soak up the sun!
Picnic set
You're probably picturing a wicker basket right now, but picnic sets come in all shapes and sizes these days.
There are backpacks, fold-ups, zip-ups, cases; no matter your style, there's something out there for you.
Just throw down the blanket, load up the plates and dig in.
Cooler
Coolers are a lifeline when enjoying the great outdoors!
Depending on your party size and what you're packing there are many different cooler styles to choose from.
Some even come with their very own radio and ice machine!
Bring a small one along for you and your loved one, or a bigger cooler to host a get-together at the campsite in the evening.
Fishing gear
No fishing equipment at home? No problem!
Rent a rod before you hit the road. Grab one for you and some for the kids.
While the days away on the side of a river, or a lake, and take in your peaceful surroundings.
Telescope
One of the best things about getting out of the city and into nature is the blanket of stars above you.
Take advantage of the lack of light pollution and bring a telescope with you!
Gather the family together and take your stargazing to another level.
Cards and board games
For those rainy days or lazy evenings, board games are a perfect way to bring the family together.
Work together in a cooperative game, or battle for dominance on a competitive classic.
Plus, you can never go wrong with a deck of cards.
What else would you bring with you? Remember, you don't need to own the items you might only use on holiday. Rent them through RentEzy.net!