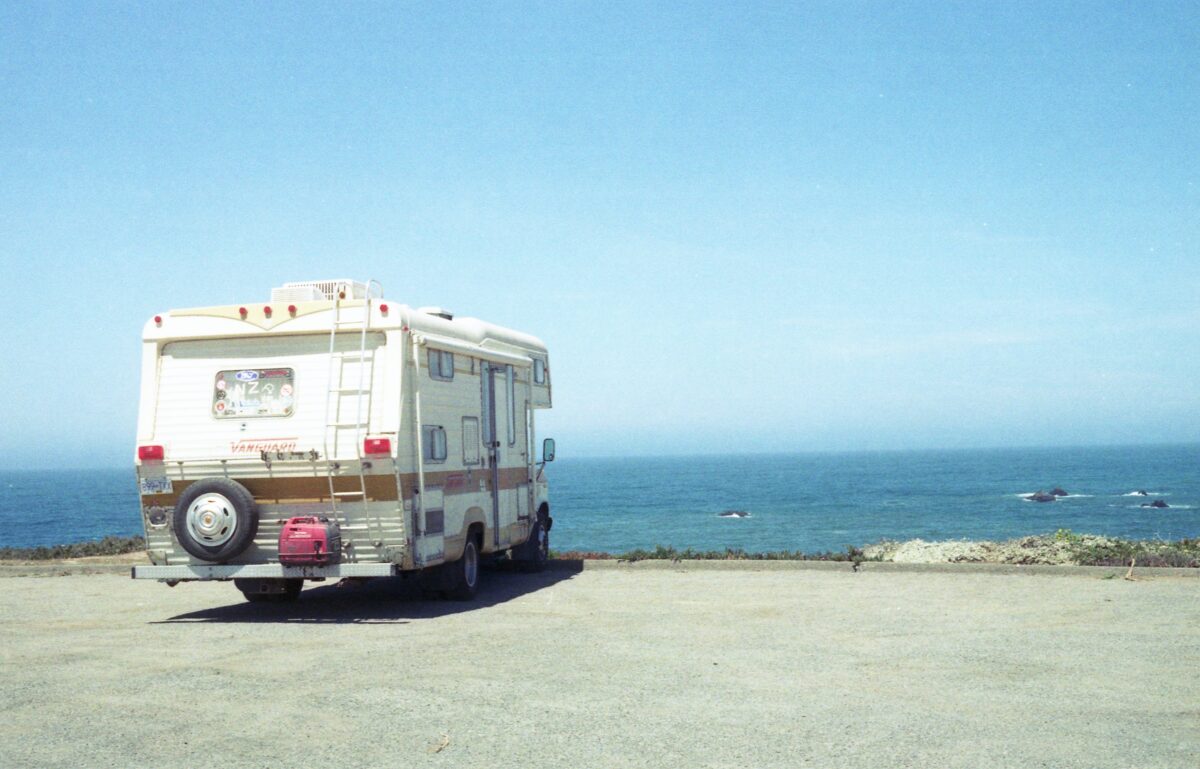 Finding A Spot To Rest: Insider Tips And Tricks For Free Overnight Parking On Your Rv Journey
If you're an RV enthusiast, you know the thrill of hitting the open road with no plan and no schedule. But when night falls, it's time to find a place to rest your head.
Finding a spot to park overnight can be tricky – especially if you want to save some money by finding free parking. That's why I'm here to give you my insider tips and tricks for finding free overnight parking on your RV journey!
With these tools in your arsenal, you'll be able to enjoy the freedom of exploring wherever the road takes you without worrying about where you'll lay your head during the night.
Whether you're looking for a safe spot to park near town or a secluded area away from the hustle and bustle, I've got all sorts of helpful tips that will make your journey stress-free.
So what are you waiting for? Get ready for a great adventure as we explore how to find free overnight parking on your RV journey!
Researching For Free Parking Options
When it comes to finding free overnight parking for your RV journey, location scouting and contact networks are key. As an experienced nomad myself, I know that the right spot can make or break a trip.
Thankfully, there are plenty of tips and tricks to help you find the perfect place to rest your weary head. For starters, research is essential when it comes to finding free parking. You can search online for local maps or ask people in the area what they recommend. Make sure to take note of any restrictions or fees associated with a particular spot as well.
Additionally, you should also look into nearby campgrounds or state parks that may have more lenient policies regarding overnight stays. Having a network of fellow RVers is also beneficial when it comes to locating free parking spots. Many travelers will be willing to share their secrets and insights about their favorite hidden gems along the way.
Be sure to use online forums and social media platforms as well; these resources can provide invaluable information on where you should stay for your next adventure!
Leveraging Online Resources
Have you ever wondered if there are better ways to find free overnight parking for your RV? I'm here to tell you that, yes, there are! With the help of online resources, RV owners can easily find and secure safe and free spots to park. By leveraging these resources, you can explore new communities while sharing experiences with other RV owners.
Here's a list of 4 online resources that can help you in your journey:
1. AllStays – An app that filters locations depending on your needs (i.e. free parking, public lands, etc.)
2. iOverlander – A database full of user-generated content on camping and lodging spots around the world.
3. FreeRoam – An app designed specifically for RVers that provides access to a variety of campsites and lodging options.
4. Boondockers Welcome – A website connecting RVers with hosts who offer them a place to stay for the night or longer at no cost.
As an experienced RV traveler, I highly recommend using these resources when searching for overnight parking spots as they provide reliable and helpful information from fellow travelers who have gone before you and had great experiences along the way!
With their help, you'll be able to uncover some hidden gems during your travels, allowing you to make memories that will last a lifetime without breaking the bank in the process!
Utilizing Social Media Platforms
When preparing for a road trip in an RV, connecting with your peers on social media can be a great way to find tips and tricks for free overnight parking. It is important to take advantage of the large communities that exist online and utilize hashtags like #rvfriends or #rvtips to connect with others who have taken similar journeys.
This way, you can gain insider knowledge from people who have already been there and done that when it comes to finding great spots to rest your head without spending a fortune.
Not only can you use social media platforms to seek advice from fellow travelers, but you can also follow companies that specialize in camping such as KOA Campgrounds or Good Sam Club. These organizations will often post about discounts, special offers, and other deals that could help you save money on your journey.
Additionally, plenty of RV owners will post their own reviews about different campgrounds they've stayed at, so it's worth taking the time to read through these firsthand accounts and determine which spot might be the best fit for you.
Overall, utilizing social media platforms is an effective way for RV travelers to get insider information about free overnight parking options. You'll be able to connect with peers who are just as passionate about their RV trips as you are while reading up on reviews written by people who have actually experienced the campsites they recommend.
So don't miss out on this great opportunity – start doing your research today!
Finding Alternatives To Traditional Campgrounds
Are you looking for alternatives to traditional campgrounds on your RV journey? Look no further! With the right planning and research, you can find great spots to rest without having to pay an arm and a leg.
The key is to identify local laws and secure permits if necessary. Many places have restrictions in place when it comes to overnight parking, so it's important to know what you're getting into before choosing a spot.
For instance, some cities allow overnight parking in certain areas but require that you move your vehicle every 24 hours. Researching these regulations ahead of time can save you from getting an expensive ticket or other legal trouble.
In order to find the best free camping spots, try asking fellow RVers for tips or search online forums for advice. You may be surprised by the hidden gems out there – from free beach access to secluded lakeside spots – that offer amazing views without breaking the bank.
All it takes is a little preparation and creativity! So get out there, explore, and start making memories on your RV journey today!
Asking For Local Advice
Asking for local advice is one of the best ways to get insider tips and tricks on free overnight parking during your RV journey. Whether it's at a local diner or gas station, getting recommendations from locals can be invaluable when it comes to finding that perfect spot.
Checking references from people who live in the area can help you narrow down the search and find a spot that won't break your budget.
Another great way to find out about free overnight parking spots is through online forums. Many experienced RVers have taken the time to share their knowledge and experiences on these sites, giving you insight into places you would never have known about before.
From there, you can start narrowing down your search and see which ones fit your needs best. Plus, most of these sites offer reviews so you can get an idea of what other travelers have thought of the location before making your decision.
When it comes to finding a good place for free overnight parking, asking for local advice and checking out online forums are two great ways to get started. With a little bit of research, you'll be able to find that perfect spot for your RV journey in no time!
Frequently Asked Questions
Is There A Risk Of Being Towed Or Fined For Parking For Free Overnight?
If you're looking to park your RV for free overnight, there is always a risk of being towed or fined.
To avoid detection and stay on the right side of local laws, it's important to do your research beforehand and be aware of any restrictions in the area.
You should also keep an eye out for signs that might inform you about the rules, as well as look for any areas that may not be suitable due to high traffic or other factors.
If you take all these precautions, you'll be able to find safe spots for free overnight parking and enjoy your RV journey without worry.
What If I Don't Have Access To Wi-Fi Or Other Online Resources?
With over 16 million RVer's in the US alone, it's no surprise that locating spots to park for free overnight can be difficult.
If you don't have access to Wi-Fi or other online resources, you may still be able to find suitable places to park by researching local regulations and talking to locals.
It is important to remember that each state has its own set of rules and regulations regarding overnight parking, so it is best to do your research ahead of time.
By doing this, you will be sure that you are following all laws and staying safe on your RV journey.
Are There Any Specific Rules I Need To Follow When Parking For Free?
When you're looking to park your RV for free, it's important to keep in mind the legal ramifications and parking etiquette.
Overnight stays in areas not designated for camping can be prohibited or restricted by state or local law. Be sure to research any restrictions before parking, as violating them can lead to hefty fines and other legal consequences.
Respect any posted signs regarding length of stay and use common courtesy when interacting with neighbors.
If you're staying on private property, always get permission first. Following these rules will help ensure that you have a successful and stress-free RV journey.
How Do I Know If A Spot Is Safe For Overnight Parking?
Questions about overnight parking safety are common when it comes to RV journeys. To ensure your spot is safe for an overnight stay, look for a well-lit area with plenty of foot traffic.
Make sure you're aware of any local laws or regulations that might affect you, and respect the parking etiquette by avoiding space taken up by other vehicles or businesses.
Be mindful of any fees associated with overnight parking, and if you're ever unsure, ask locals or law enforcement for advice.
With these simple tips and tricks in mind, you can rest assured that your next free RV parking spot will be the perfect place to get some shut-eye on your journey.
Are There Any Additional Costs Associated With Free Overnight Parking?
If you're looking for free overnight parking on your RV journey, there are usually some associated costs.
From a cost breakdown perspective, you'll need to factor in the cost of fuel, food, and any other necessary supplies.
Additionally, you should understand the local parking laws and regulations, as some areas may have restrictions or prohibitions on overnight parking.
Make sure to research beforehand to avoid any potential fines or penalties.
Conclusion
When it comes to traveling by RV, finding a spot to rest your head for the night can be a daunting task. But with the right knowledge and tips, you can find a safe and free place to park your RV for a few hours or even an entire evening.
Remember, if you don't feel comfortable about the place you've chosen, it's best to move on. As an experienced RVer, I can tell you that being mindful of where and how you park is essential for having an enjoyable journey!
With these insider tips in mind, you'll be able to find the perfect spot for your next overnight stay and continue on your adventure without worry. Happy travels!