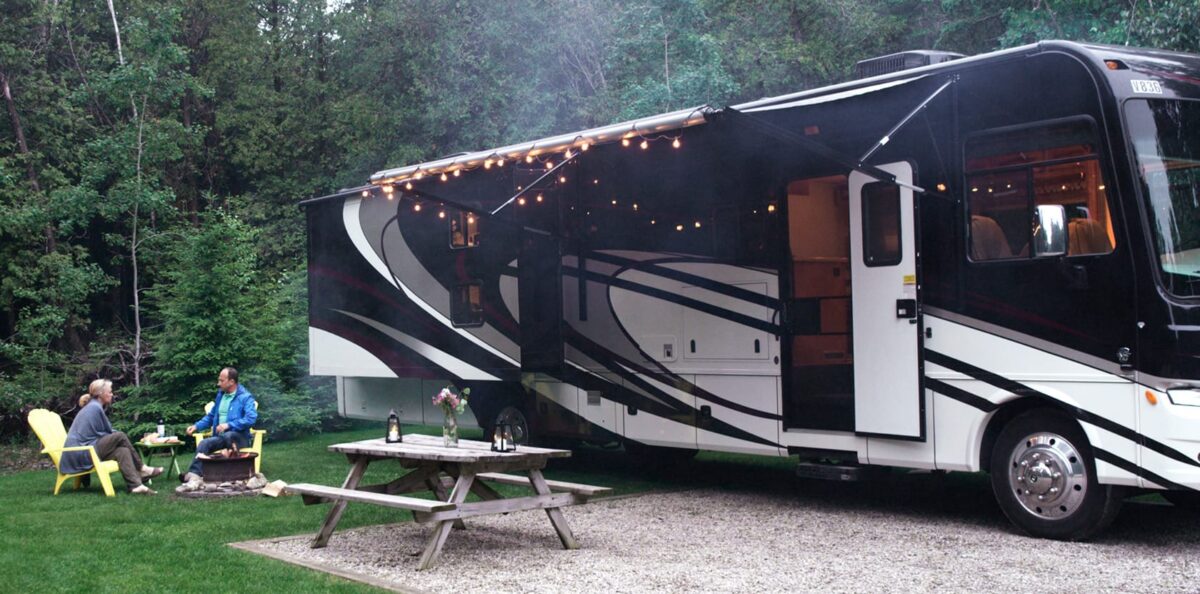 6 Last-Minute Gift Ideas for Trailer Owners
The Holidays can be a demanding time. Trying to find the perfect gift can be difficult and take forever. That is why we have put together this gift guide for you with ideas (and some bonus Stocking Stuffer tips) for the trailer lover in your life.
1. Meat Thermometer:
Cooking meat over a campfire or grill can be difficult, so a meat thermometer that is grilling compatible is a great gift for trailer owners. They are compact, do not require power, and help ensure that people won't get salmonella.
2. Travel Mug:
Travel mugs have many purposes, most notably keeping your hot beverage warm longer and being better for the environment. For trailer owners, they are great because they are less fragile, and fit better into cup holders than regular mugs.
We like the trailer themed travel mugs from Zazzle as they also remind trailer owners of something they love while they are not out camping (like on a busy morning drive into work).
3. Indoor / Outdoor Wireless Speakers:
We like this set from the Sharper Image as they are Bluetooth enabled, have onboard control buttons (so you don't have to track down your phone every time you want to change a song), and are weather proof.
These speakers are also cordless, which is handy, and have great sound quality.
4. ENO DoubleNest Hammock:
Extremely useful for trailer owners, these hammocks are portable, lightweight, easy to store, easy to hang, and have room for two.
This hammock is available in 20 different colours, making it a nice option for people who are very picky.
5. The Laundry POD:
Do your laundry any place, any time with the Laundry POD – a portable, easy-to-use, eco-friendly alternative to conventional washing machines. Perfect for people who go on long hauls, or who don't relish the idea of wearing dirty clothes while camping.
The Laundry POD is essentially a salad spinner for your clothes. This cool gadget uses 1/5 the detergent of regular washers and way less water.
6. Sound Machine:
Sharing a small space can be hard, especially when it is time to sleep. Sound machines are proven sleep aids and can be a great asset for any trailer owner. We like this HoMedics Sound Spa Relaxation Sound Machine as it is portable, has an auto timer, and can run on batteries.
Bonus: If your giftee misses the sounds of the great outdoors while they are at home, this machine has 6 different nature sounds to fall asleep to.
Stocking Stuffer Ideas:
Monopoly Deal: This version of the game takes up WAY less space than the traditional game board (so it is ideal for trailer travel and storage) but is no less fun!
Camping Journal: Great for people who go on long hauls with their trailer and want to document the journey, or for families who want to record their memories, a camping journal is the perfect addition to any trailer.
Trailer Themed Christmas Ornaments: Trailer owners love their trailers, so why not remind them of them during the "most wonderful time of the year"? Vintage Trailer Supply has a great selection to choose from!
Did this gift guide help you out, or do you have any ideas to add to it? Reach out to us on RVTravelCentral and we'll share the details!