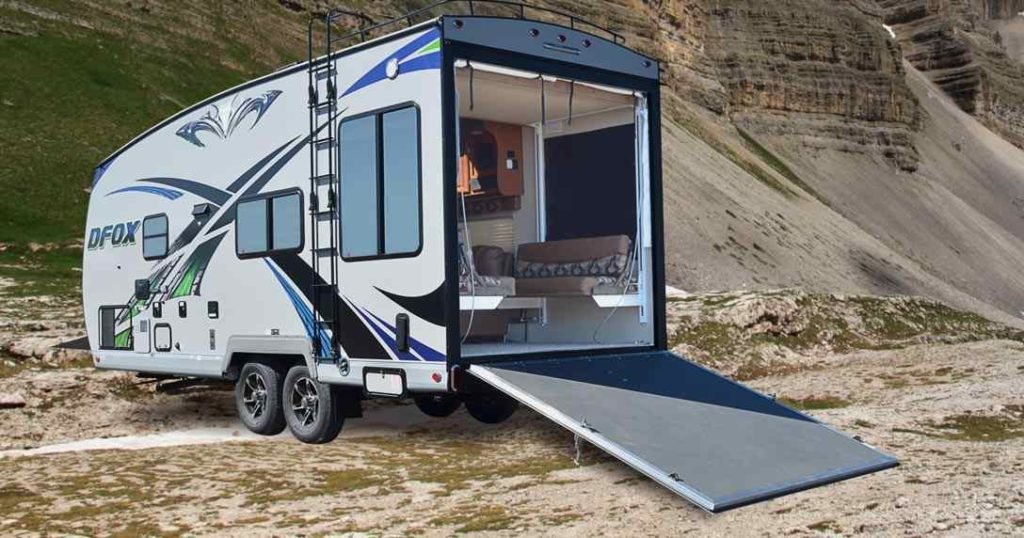 Year-Round Campgrounds in Canada
We're getting very close to the holiday season, but don't let that deter you from one of your favourite activities! Throughout most of Canada, there are many beautiful campsites that are open year round and are perfect for an off-season RV getaway with the fam. These are some of our favorite spots to take the crew for a true Canadian winter experience.
Mount Kidd RV Park, Alberta
Located right at the base of Mount Kidd (didn't guess that, did ya?), this RV park is conveniently close to Calgary, making it the perfect location for a quick night or two or even longer getaway from big city life – if you live in the area, of course. If you don't live in the area, this beautiful site is worth the drive! Open right through the winter, this campground offers electrical hookup, and keeps almost all regular amenities open as well, including the cafe! There are also super snow covered trails nearby that will likely be great to try activities like snowshoeing on!
Algonquin Provincial Park, Ontario
This provincial park is home to over 10 campsites, and Mew Lake is open year round. Algonquin features tons of small lakes and rivers, which add to its beauty in summer and winter months alike. It functions on a first come, first served basis until April, Mew Lake has 66 sites with power, so planning ahead is a good idea. Another great area for snowshoeing, campers can go virtually anywhere in the park with the exception of set cross-country skiing tracks. That being said, it's no surprise that this park is also great for cross-country skiers. This is also a great spot to try your hand at backcountry ski touring without some of the dangers that you'll find in the mountains. Algonquin Provincial Park is often referred to as Moose Country, so be prepared to potentially see some while you're out (and remember to keep a very safe distance), along with some other animals like the ruffed grouse. At the very least, you're almost certain to see some tracks!
Blue Cedars RV Park and Campground, BC
The perfect site for the non-committal winter camper. Blue Cedars is only about 5 minutes out of downtown Prince George, so if you decide you want to throw a movie or a nice dinner into the mix of winter camping, you easily can! Don't worry, you would never know that you're so close to town with all the towering Douglas-Firs that you'll find at the site. One of the biggest benefits of this campground is that they offer full hookups year round which is somewhat rare during the late season. Nearby you'll find some of the town's best hiking paths. For the true outdoors man there are countless spots that offer incredible ice climbing, so you can let the true adventurer in ya out!
Crystal Cove Beach Resort, BC
Love the idea of camping throughout the winter months, but totally not feeling the idea of camping in snow? Head to Vancouver Island for what feels like a limitless amount of campgrounds that will be perfect for you! Crystal Cove is located in Tofino, and while the water might not be warm enough to swim in during December, you won't really be missing out because it doesn't ever actually get warm, it just gets slightly less freezing in the summer. There is one big thing you'll be able to look forward to though, even if it isn't swimming, it's the extremely mild weather. At this campsite, you are far more likely to get rain than you are to get snow, even in the dead of winter. Even the most fairweather camper will enjoy their time "winter" camping here!
Thinking you want to give this winter camping thing a shot? Rent a trailer from RV Travel Central here!