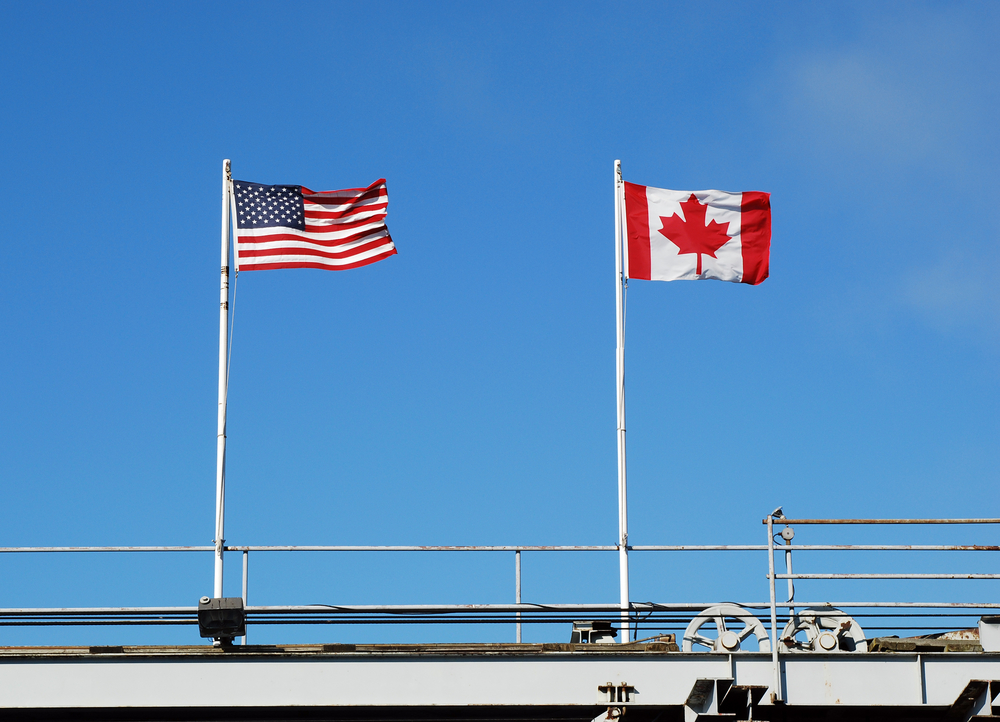 When your renters want to head south
Taking a Canadian RV to the US requires some preparation. If your renters are keen to head south, you can help so they have a smooth jaunt across the border.
They might come to you with questions, and you should make sure you have the answers on hand:
What do they need to take a Canadian RV to the US?
With a little preparation and know-how, the crossing should be a breeze. Before they pull up at the border, make sure they read this article about how to bring your motorhome over the US/Canada border. They'll find specific tips like "take off sunglasses and hats," "don't chew gum," and more on-point advice.  
What can't they bring?
There are restrictions on what you're allowed to bring into the US and what you're allowed to bring back, including limits on how much alcohol and tobacco you can haul across without paying hefty taxes. Help renters brush up on what they can bring into the US and what they can bring back into Canada and avoid your RV being held up at customs.
Does insurance still cover your renters?
The comprehensive insurance provided by RV Travel Central through Aviva is valid throughout North America. That gets you, your renters, and your rig $2 Million in Third Party Liability, Comprehensive and Collision coverage. However, you should still check with your primary insurance provider for gaps in coverage and their policies.
What happens if there's an incident?
Accidents can happen anywhere in the world. Make sure your renters have a way to get in touch with you at all times so you're in the loop if something goes wrong. Let them know how they should deal with different potential incidents if there's a collision or if anything breaks. Have renters document anything out of the ordinary, including accidents, vandalism, weather damage, fires, and power surges–it'll help with insurance claims.
What do they need when they're there?
Other than a great sense of adventure, suggest these five cross-border RV adventure essentials.

If you're pumped to help renters experience all the greatness that North America has to offer (and make some serious cash while you're at it), list your RV on RV Travel Central.