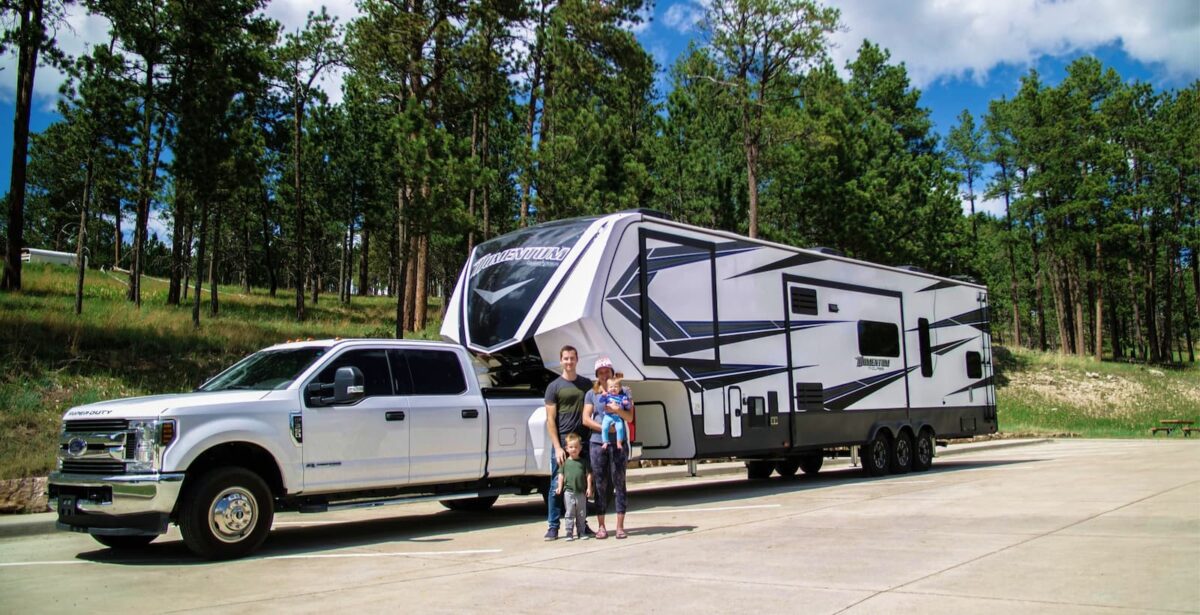 We Campside Cocktails
So you've expertly navigated your way to the campsite, parked the RV, and successfully set up camp.
You've got the patio lights strung along the RV canopy and a solid campfire burning away.
Celebrate your hard work and keep those good camp vibes flowing with these simple summer cocktails WE love.
Backcountry Blackberry Lemonade
Nothing says summer like an ice-cold glass of lemonade. Make your grownup version with the mix below, or omit the alcohol to make a pitcher for the whole family.
The beauty of camping in many areas over the summer is all the farmer's market finds. Be sure to include any fresh fruit you pick up along the way to take these cocktails next level.
The Mix:
2 oz. of your favorite blackberry jam
1 pint of blackberries
2 gallons of store-bought Lemonade
Club Soda
Vodka or choice of liquor (gin pairs nicely too)
Garnish and Glaze has tips for an easy version that goes down great whether there's vodka in it or not and recommends getting fancy with a sugar rim.
Cut down on prep time by packing some easy mix packets of lemonade in your RV pantry before you hit the road.
Pour your custom mix over ice and enjoy!
Campsite Mimosas
Not just reserved for brunches back in the city, mimosas can definitely make the trip to the campsite and are toast-worthy at any meal.
The Mix:
1bottle chilled champagne or prosecco
1 naturally crushed squeezed orange, chilled
OR 1 liter orange juice
Fill each camper's glass with half champagne and top with orange juice. This drink doesn't have to be served in a flute – opt for tin cups and mugs or other sturdy drinking containers for a rustic twist.
Mobile Home Bloody Mary
If the night before was particularly wild around the campfire, this hair of the dog drink will have you recovering in no time.
A great breakfast and anytime cocktail, for some campers it's a tradition to start the day with one and sky's the limit on garnishes – this one can become a meal in one with toppers like bacon, cheese cubes and celery.
The Mix:
1 tsp Tomato Powder
1/4 tsp Celery Salt
1/16 tsp Wasabi Powder
1/8 tsp Black Pepper
1/16 tsp Jalapeno Powder
1/8 tsp Brown Sugar
1 pinch Dried Garlic Flakes
Lemon Powder
Ice
Vodka (1-2 oz. per drink or to preference)
Store all dry ingredients in airtight containers while on the road and don't forget the vodka! This version is meant for travel but feel free to swap in whatever fresh ingredients you can pick up along the way like lemons, tomato or Clamato juice.
Bourbon Root Beer Float
Another summer classic, root beer with a boozy bourbon twist.
The Mix:
1 bottle of your favorite bourbon
1 pint of your favorite vanilla ice cream
12 bottles or cans of root beer
Mix to your liking but a good rule of thumb is 2 oz. of bourbon with 2 scoops of ice cream to each bottle or can of cold root beer in each camping mug. Top with straws for easy sipping.
The Pina Coladavan
Ingredients:
2 oz. pineapple juice
2 oz. light rum
1 1/2 oz. coconut cream
pineapple wedge for garnish
maraschino cherry for garnish
WE love inspired camping's take on an old classic for easy sipping with a tropical taste.
Raspberry RV Lemon Drop Martini
4 raspberries
20 fresh rosemary needles
½ lemon, juice of
1 teaspoon brown sugar
1 shot vodka (this can be omitted if you want to do a no-alcohol version)
Camping for Foodies has all the details on this sweet yet tart summer drink perfect as a non-alcoholic version too.
Fireside Mint Chocolate Toddy
For a grownup fireside treat try upgrading your average packet of hot chocolate mix kicking around in the back of your RV pantry.
The Mix:
1 packet hot chocolate mix
6 oz. water
1 oz. Irish cream
1 oz. peppermint schnapps
mini marshmallows (to taste)
Bring water to a boil and mix in hot chocolate packet, then blend in your booze of choice. Don't forget to save a few marshmallows from roasting over the fire to top this campsite treat.
Shaken not Stirred
With a few key pieces of cocktail hardware like a shaker and muddler if you're feeling ambitious, all these cocktails and more are easy enough to achieve at your campsite.
Mason jars and tin coffee cups double as great cocktail containers and when in doubt on the mixology, add ice and cool down – you can't go wrong. Cheers Campers!
To book an RV or list your RV for rent visit our website.