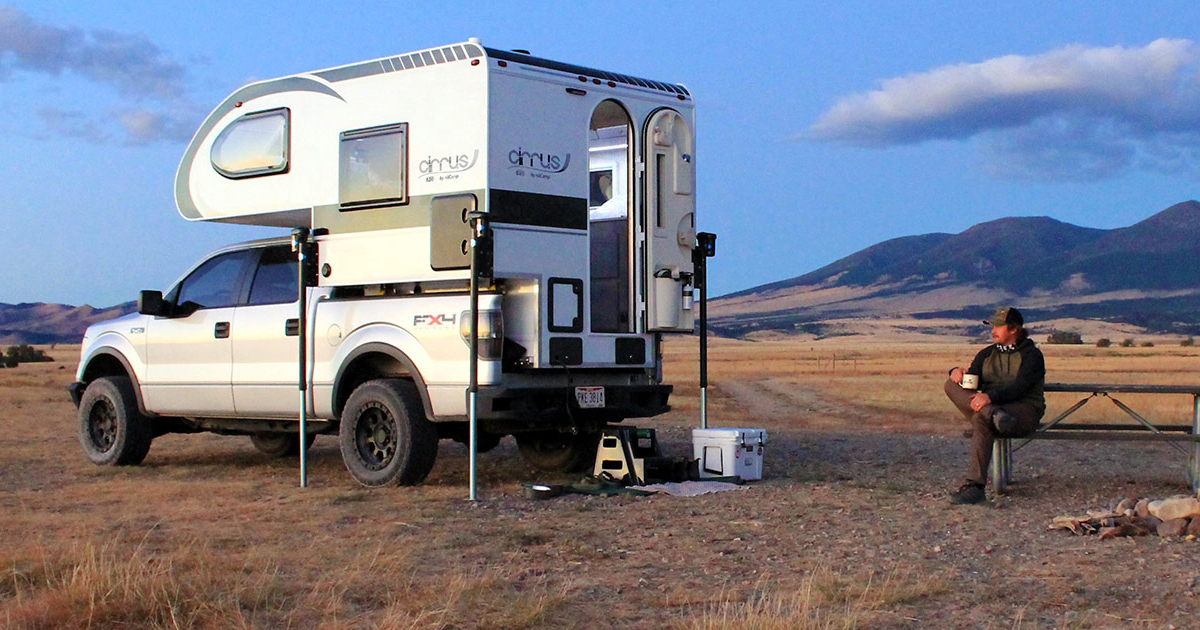 The Tale of BarCountry's Pocket Cocktails
BarCountry's Pocket Cocktails are premium dehydrated cocktails made to be enjoyed in the outdoors without the hassle of hauling a bunch of ingredients with you. Why load your RV fridge up with beer and coolers when you could just pack a couple boxes of Pocket Cocktails and a bottle of spirits to enjoy with your friends? Our Pocket Cocktails are vegan and made with all natural flavours, they are also gluten and preservative free! After a long day on the trail, you can make a delicious craft cocktail in seconds so you can spend more time relaxing after your adventure. Simply add the cocktail, water and your spirit of choice to a mug, mix and enjoy! Our Pocket Cocktails come in four flavours; Coconut-Lime Margarita which is a classic Margarita with a coconut twist, the Cherry Infused Old Fashioned for bourbon lovers, the Canadian classic – Pickled Bloody Caesar, and American brunch staple the All-Dressed Bloody Mary.
The idea of Pocket Cocktails started a few years ago when founders Mat and Kole were planning a backcountry trip with a group of friends. They were going to a secluded cabin that was a steep 5-hour hike-in and everybody was tasked with planning a meal and bringing their own drinks for the weekend. While Mat strategically planned the most lightweight and convenient drink option – vodka & crystal light, one friend decided he wanted more options, and elected to hike in a great selection of microbrews and six cans of coke with a bottle of rum. Needless to say that this was a big mistake on his part, everyone constantly had to wait for him on the trail as he was falling behind with all that extra weight and pressure on his back.
It was then that Mat and Kole noticed that something was missing; there was a gap in the market that needed to be filled. After going on multiple backcountry adventures and wanting to bring an alcoholic beverage to relax with at the end of the day, they were always faced with the same problem. Beer and wine was too heavy and bulky to carry and drinking straight spirits was not enjoyable. After trying to mix spirits with Crystal Light, Gatorade powder, Mio drops, etc. they couldn't find something suitable to elevate their spirits to the status of a great cocktail. After hours of research online to find a dehydrated/powdered cocktail mixer alternative, they were shocked to find that nothing was on the market, especially in this day and age where the craft cocktail industry is growing exponentially.
Mat and Kole decided to combine their bartending backgrounds with their love for the outdoors to create BarCountry Pocket Cocktails. While they had great knowledge in making cocktails fresh, Mat and Kole initially had no clue how to make its dehydrated counterpart. They spent a full year researching and developing processes to get where they are today. It involved a lot of trial and error in their basement, until eventually; the perfect Pocket Cocktail was created.
BarCountry believes in supporting the community and environment. We have partnered with Fast and Female, an organization we are proud to support here in our Hometown of Calgary, Alberta. We are also excited to announce that we will soon be planting trees in partnership with help reforest British Columbia and the U.S. west coast which have been devastated by forest fires so we can help the outdoor adventure community to keep enjoying the environment for years to come! You can list your RV for rent on RVTravelCentral.
WE want to feature even more great stories like this one, so if you know a brand that deserves to be featured on our guest blog, let us know! With your help, we can keep #FriendsOfWE rolling!