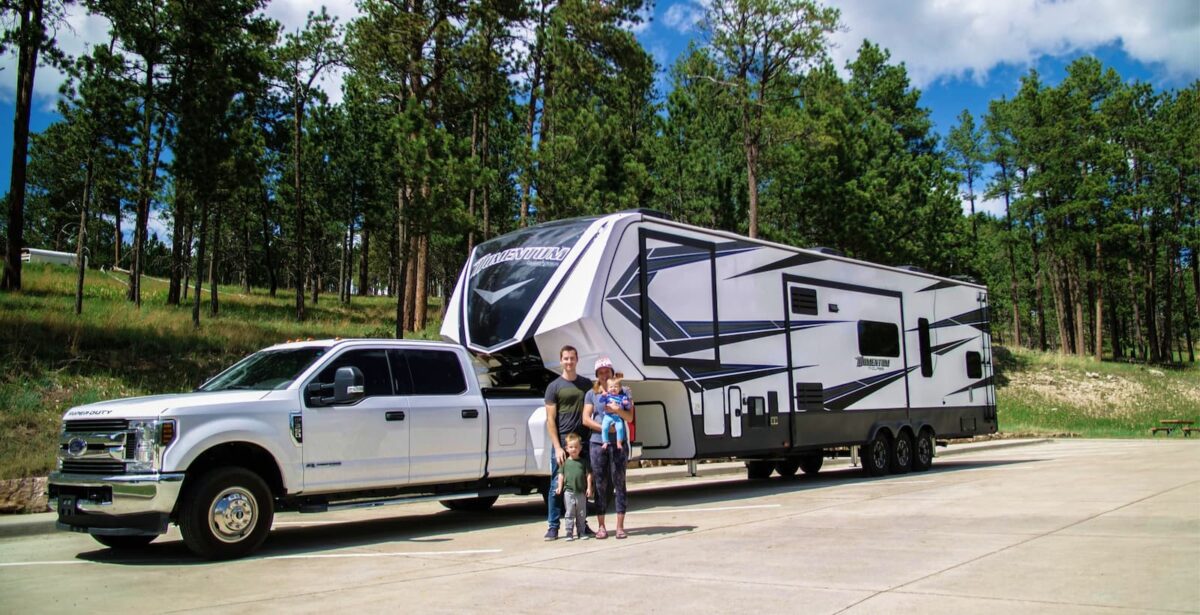 The Best RV Rental Companies [P2P VS Fleets VS Dealerships]
What are the best RV rental companies in the United States and Canada?
The answer depends on what type of RV trip you hope to take.
In North America, the most popular RV rental companies fall under three categories: peer-to-peer (P2P), fleets, and dealerships.
Each RV rental category has its pros and cons and appeals to different renters, depending on their specific needs.
This article breaks down what you need to know about each RV rental category and highlights a few of the best companies in North America. Our goal is to help you find the perfect RV at the right price and give you enough information to avoid any unpleasant surprises in your search for the best RV rental.
Let's get started.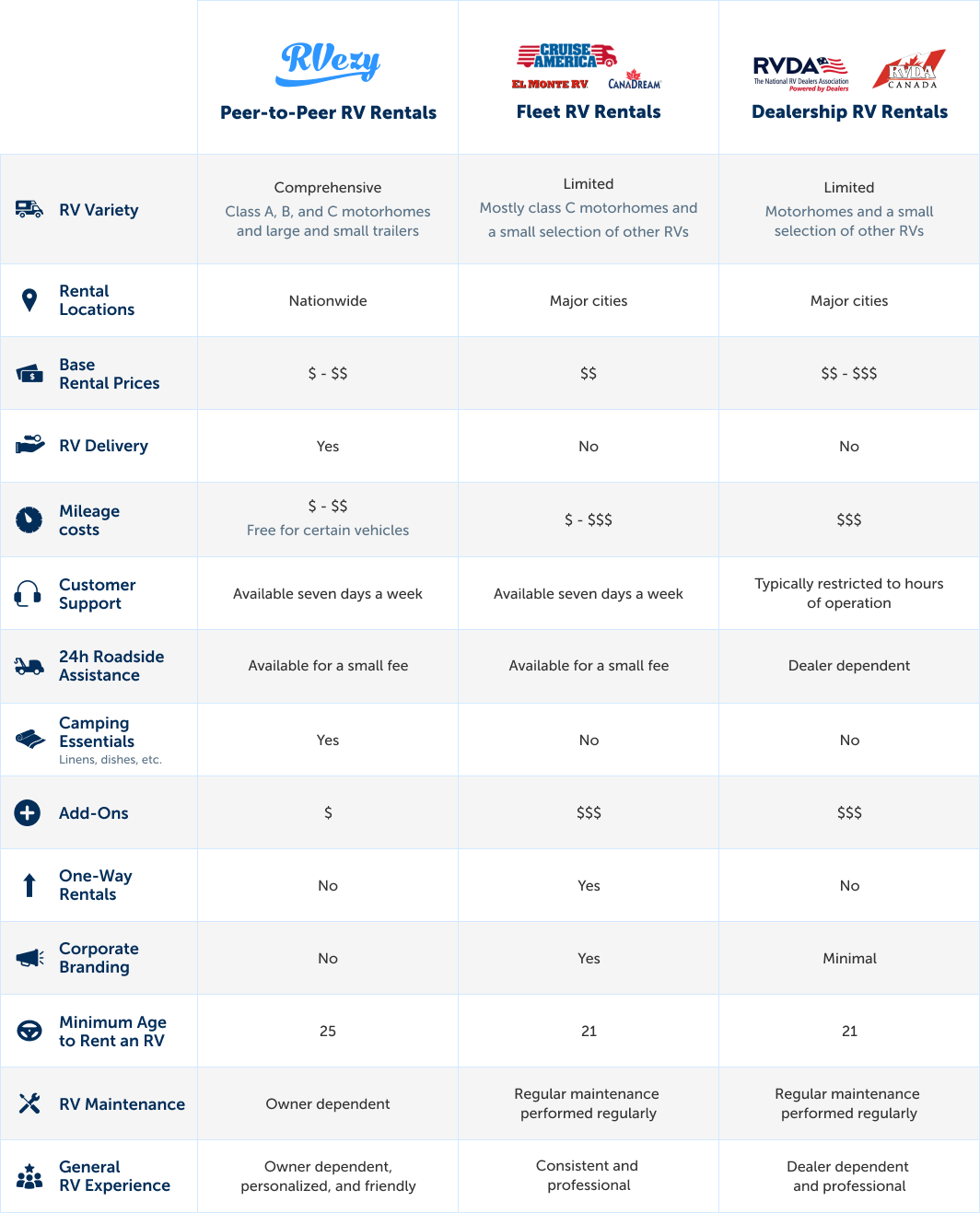 Peer-to-peer RV rentals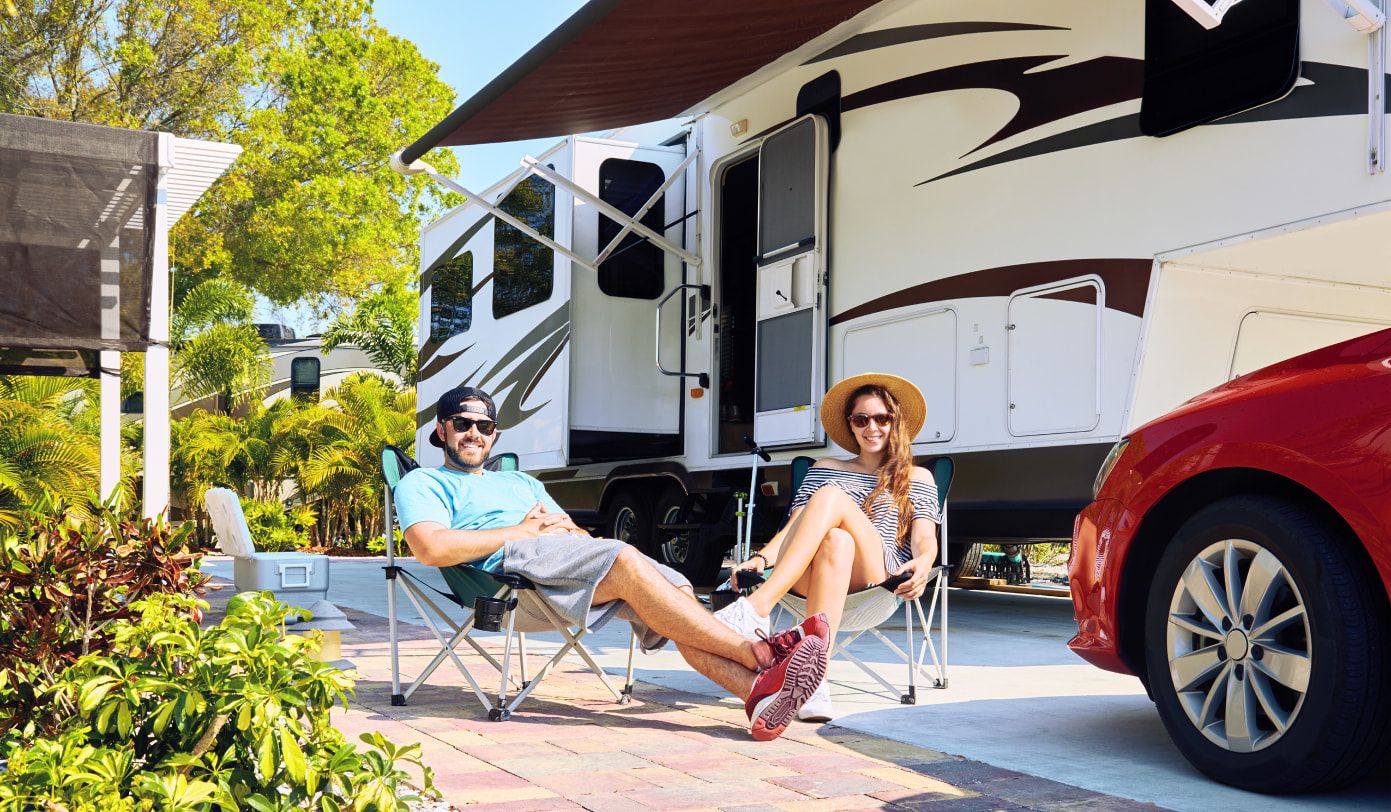 Peer-to-peer (P2P) RV rental companies are the newest trend. Simply put, companies like RV Travel Central connect RV owners with prospective renters. Similar to Airbnb, RV Travel Central offers travelers a safe and affordable way to experience the RV lifestyle while giving RV owners an extra income when their RVs are not in use. Wherever you want to travel in the United States or Canada, RV Travel Central has a large selection of privately-owned RVs to choose from.
Pros
Personalized experience. Renters are not shuffled in and out of an office when they rent with RV Travel Central. One of the biggest benefits of using a peer-to-peer RV rental is the personalized service between the owner and renter.
RV variety. RV Travel Central makes it simple for renters to try out every RV type, from tiny trailers and campervans to fifth wheels and motorhomes. Because the platform connects owners and renters, it's easy to expand your search parameters to locate an owner who might have your dream RV.
Qualified RVs. Safety and reliability are top priorities at RV Travel Central. Before an RV listing is published, it must pass an inspection to ensure it meets quality standards.
Pricing options. Renters can pick RVs that match their budgets. Since an RV's age and class is only part of the pricing equation, you can adjust your travel dates, must-have amenities, and location to find a rig that fits your family and your budget.
Flexible pick-up and drop-off. Every listing is different. RV Travel Central's personalized experience helps owners and renters find common ground when it comes to pickup and drop-off times.
Delivery options available. Are you worried about driving an RV? Instead of stressing about driving or parking the RV, consider choosing the RV delivery option. The owner can deliver and even set up the RV for you. You can filter your search to show the RVs that include delivery. Renters should contact individual owners for details since delivery, mileage restrictions, and fees vary by listing.
Specialized checklists. RV Travel Central's thorough rental process allows owners and renters a chance to review the rig, from the roof to the tires, before your rental officially begins. Part of the process requires owners and renters to complete a mandatory checklist. This checklist will help renters familiarize themselves with the RV's features.
No advertising. With a rental through RV Travel Central, you can practically stealth camp. No one but you knows you're a renter, so you'll feel like an official member of the RV community the moment you hop in the driver's seat.
More stuff included. When you rent an RV through RV Travel Central, you won't have to worry about showing up to an empty RV. Since each owner determines what's included in your rental package, you'll know what you will—or won't—need to bring with you.
Customer service. Should you have questions about your rental, it's easy to contact the support team. Renters can call or chat live with a customer service agent seven days a week. RV Travel Central's knowledgeable and friendly customer service team helps set the rental platform apart from the others. What's even better? Most owners want to help their renters, so the answers to your problems might be as easy as a text message through the RV Travel Central app or even a quick phone call.
Full insurance coverage. RV Travel Central provides full insurance coverage on all rentals. Renters can choose either the standard plan or upgrade to the premium plan during the checkout process. Regardless of which plan you choose, you will know that you're covered for the duration of your rental.
Roadside assistance. Renters have the option to purchase a comprehensive roadside assistance package that covers the costs and repairs that result from a roadside emergency, like a flat tire. The roadside assistance package helps renters get help when they need it and ensure complete peace of mind during their trip.
Accessibility options. Renters who need an RV that might accommodate a wheelchair should narrow their search by selecting the wheelchair-accessible filter. If a wheelchair-accessible RV isn't available, keep checking back as inventory is constantly changing.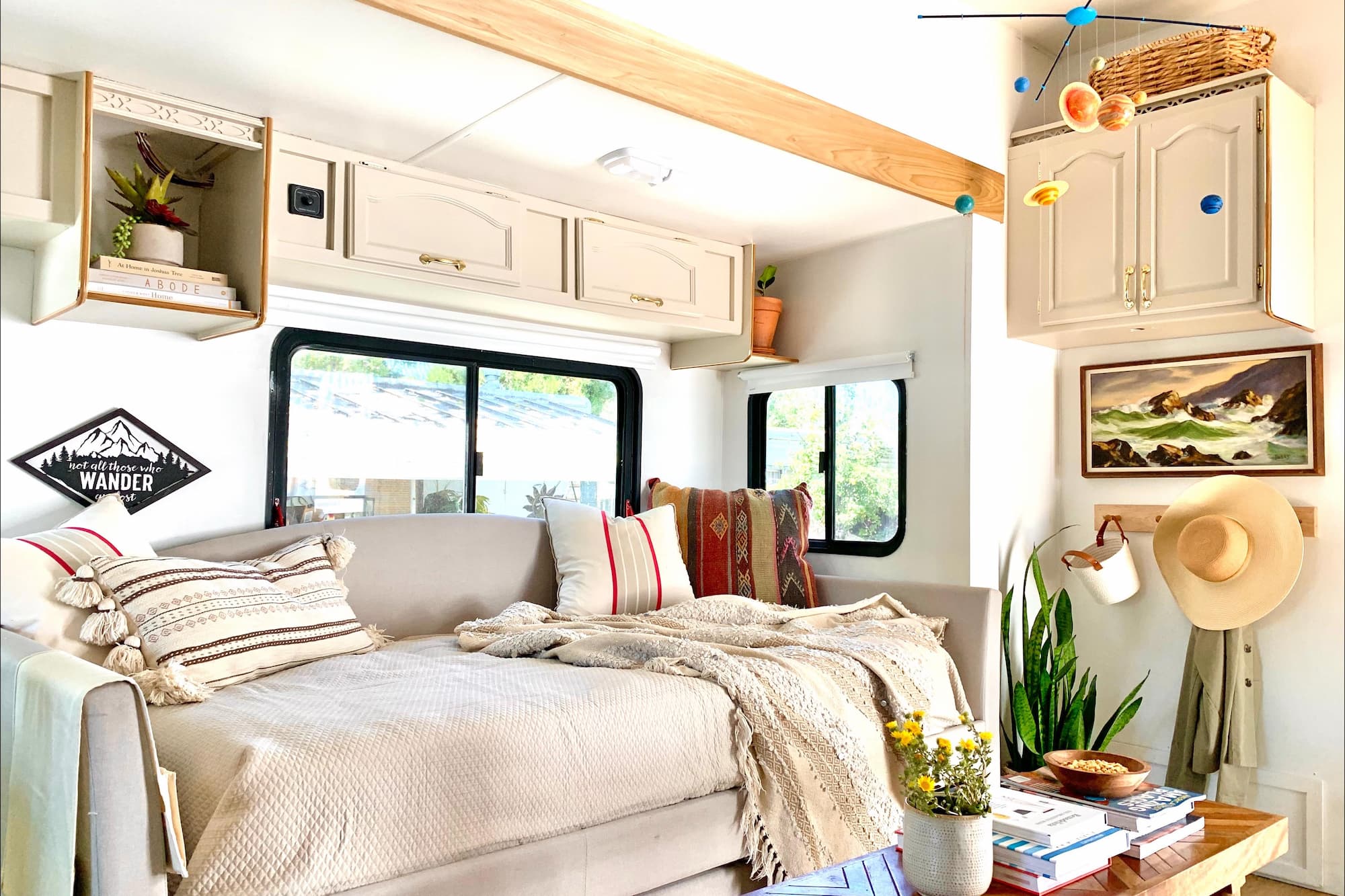 Cons
Awareness. The name RV Travel Central might be new to you. Although RV Travel Central has only been in the U.S. since late 2020, it has quickly expanded into all 50 states and is considered Canada's top RV rental platform since 2017.
Availability. In a peer-to-peer marketplace, the number of participating owners dictates how many RVs are available for rent at any given time. As a young platform in the U.S., some regions may have lower inventory. Also, high-demand periods, such as holidays and local events, can quickly reduce the number of available RVs.
Unresponsive owners. Unfortunately, it's possible to come across an owner that doesn't respond to your booking request or inquiry. Although RV Travel Central has several procedures in place to avoid these situations, it's always a possibility when dealing with private owners.
Last-minute bookings. RV Travel Central's personalized experience takes time. Because of the communication required between owner and renter, bookings with less than 48-hour notice aren't very common. The Instant Book feature speeds up the process, but a turnaround time is involved.
Inconsistent mileage costs. The cost for mileage varies from owner to owner. Some owners offer unlimited mileage, while others charge per mile. It's best to reach out to the owner if you have questions related to mileage.
Age restrictions. RV Travel Central's insurance policy requires all renters to be at least 25 years old, have a valid driver's license, and a clean insurance profile. Age requirements can be a blocker for certain renters.
Driving restrictions. RV Travel Central's insurance and roadside assistance plans will not cover incidents from travel-restricted areas. Check RV Travel Central's website for current travel restrictions or information related to a prohibited event, travel location, or road condition.
Corporately-owned fleets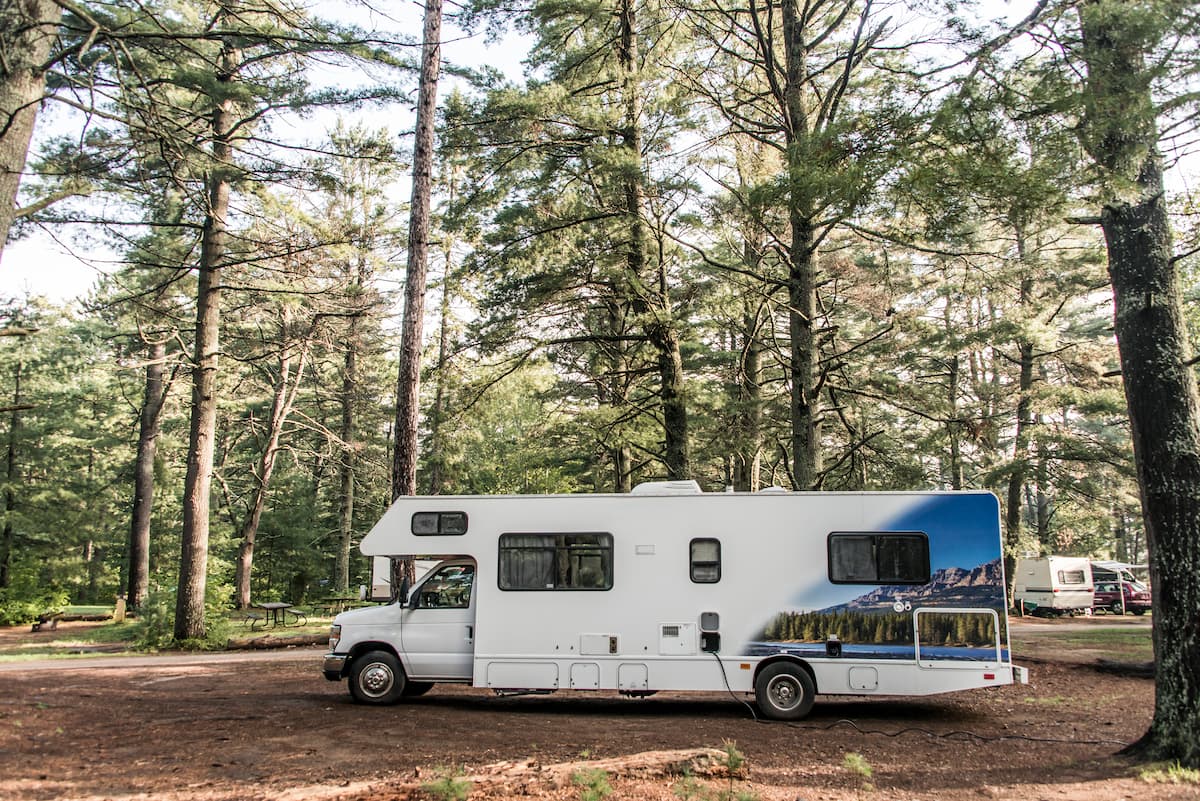 Companies like Cruise America, El Monte RV, and Canada Dream own fleets of RVs that you can rent at various locations across North America, typically in large-city centers. Their recognizable rigs, often Class C motorhomes decorated with company logos and colorful vinyl decals, are built to withstand heavy use and high mileage.
Pros
Longevity. The most recognized names in fleet RV rentals have been operating for over 30 years.
Consistent experience. Whether you rent your RV from the West Coast or the East Coast, your experience will be the same. As the RV industry changes, the corporate fleet agencies adapt and modify their standardized operations.
One-way rentals. The nationwide network of corporate fleet rental locations makes it easier and more affordable to secure one-way rentals.
Last-minute and pre-booking specials. Large inventory allows the fleet companies more wiggle room when it comes to last-minute deals. Some companies offer all-inclusive, last-minute, and advanced booking pricing.
Long-distance specials. Look for seasonal specials and mileage deals to save you money on your long road trip. A fleet rental might be your best bet if you can get your hands on the right offers.
Checklists and handbooks. Because corporate fleet rentals have a limited number of RVs to choose from, they can standardize their rental guides. Most rentals come with a comprehensive instruction manual that includes an operating procedures handbook and RV-specific checklists.
Flexible rental requirements. The two biggest fleet rental companies allow individuals ages 21 and up to rent an RV with a valid driver's license. In some cases, the minimum age for renting an RV is 25.
Frequent servicing and inspections. High mileage and bumpy roads can cause wear and tear on an RV. Many fleet rental companies have on-site maintenance and repair shops to help keep the rental RVs in good condition.
Roadside assistance. Accidents and flat tires happen. If roadside assistance isn't provided as a part of your rental, ask about adding a paid roadside assistance package to your rental.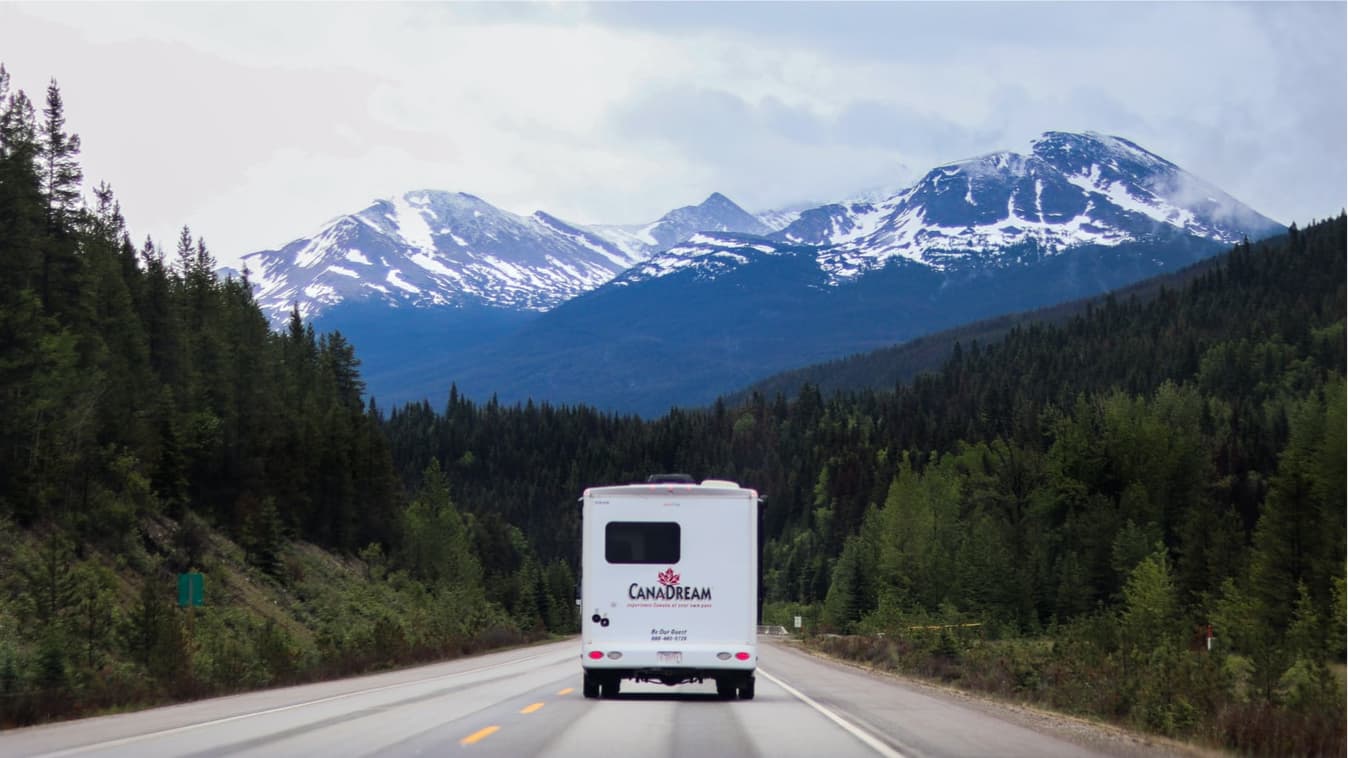 Cons
RVs come empty. Fleet rentals come with nothing inside, so renters must pay more if they want to add kitchen items, linens, and outdoor equipment or gear to the base price. Renters coming from out of town will have to purchase expensive add-ons, buy the equipment upon arrival, or pack extra suitcases to bring along gear.
Corporate branding. Vinyl wraps and distinctive branding signal drivers and campers that you are in a rental. While the vinyl pets and nature scenes add a bit of flair to your rental, you won't be able to blend in with the other RVs on the road and in the campground.
Mileage is expensive. Unless you get a special or package deal, most fleet rentals charge their renters by the mile, which quickly adds up.
Restrictive delivery times. Not all fleet rentals are the same, but in most instances, renters don't have a lot of flexibility when it comes to delivery times. Offices may not operate on holidays, nights, or weekends, so you might have to add more travel days to your itinerary or book other accommodations to make up for delivery restrictions.
Generators not included. Unless you have a campground with full hookups, you'll probably want a generator to help charge your devices, run your microwave, or cool your rig. While most fleet RVs have a generator on board, you will have to pay an extra fee to use the generator.
No on-site delivery. Fleet companies require renters to pick up and return their RVs from the rental facility. If you stay in one place and want the camping experience without the hassle of driving or setting up, then a fleet rental isn't your best option.
Accessibility options. Although some fleet agencies offer accessibility tools to assist drivers, most fleet rental companies don't offer wheelchair-accessible RVs.
Privately-owned dealerships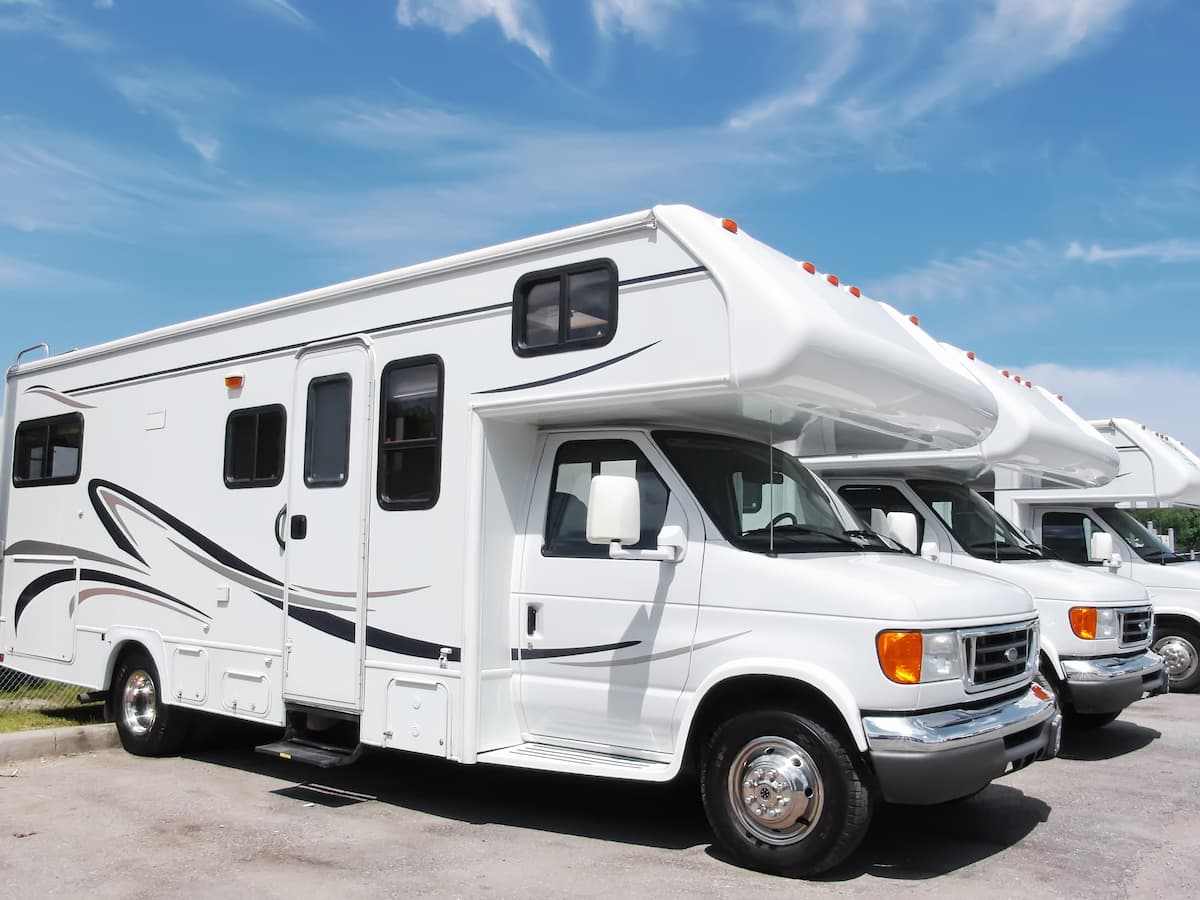 Privately-owned RV dealerships often have both RV rentals and sales in one location, or they specialize in one or more brands or types of RVs. These dealerships don't fall into the fleet category because they don't have locations across the country and are not owned by a corporation.
Pros
Package deals and seasonal specials. The rental packages and pricing options are limitless when you choose to rent your rig from a privately-owned dealership. When one company doesn't meet your needs? Just find another one that might.
Driving options. You can take your RV anywhere (within reason). This pro tip doesn't apply to all private rental companies, but some will permit their drivers to take rental rigs down unpaved roads or to festivals and events otherwise prohibited by fleet rental companies. If you think Burning Man is in your future, check out a private RV rental company. You might have a little more luck finding a privately-owned business that will permit you to park in the playa.
RV Variety. When you rent from a private dealership, you can rent specialized motorhomes and trailers such as conversion vans or overland travel trailers.
Upgraded RVs. Do you want luxury or upgraded RV amenities? Many private dealerships rent the latest models or top-of-the-line RVs. You can rent an RV and feel as if you're staying in a five-star accommodation, all at the same time.
Minimal advertising. While you can expect to have a few company stickers with phone numbers strategically placed on the most visible regions of your rental, you probably won't look like a driving billboard when you rent privately.
Basic add ons included. Some dealerships include free hospitality items, like a broom and dustpan, toilet paper, and a fly swatter, inside of all of their rentals. Depending on the dealership, renters might also have access to all-inclusive packages with most of the items you might want on your trip.
Frequent servicing and inspections. A smaller selection of quality RVs combined with on-site parts and maintenance department help private dealerships keep their rental RVs in top condition.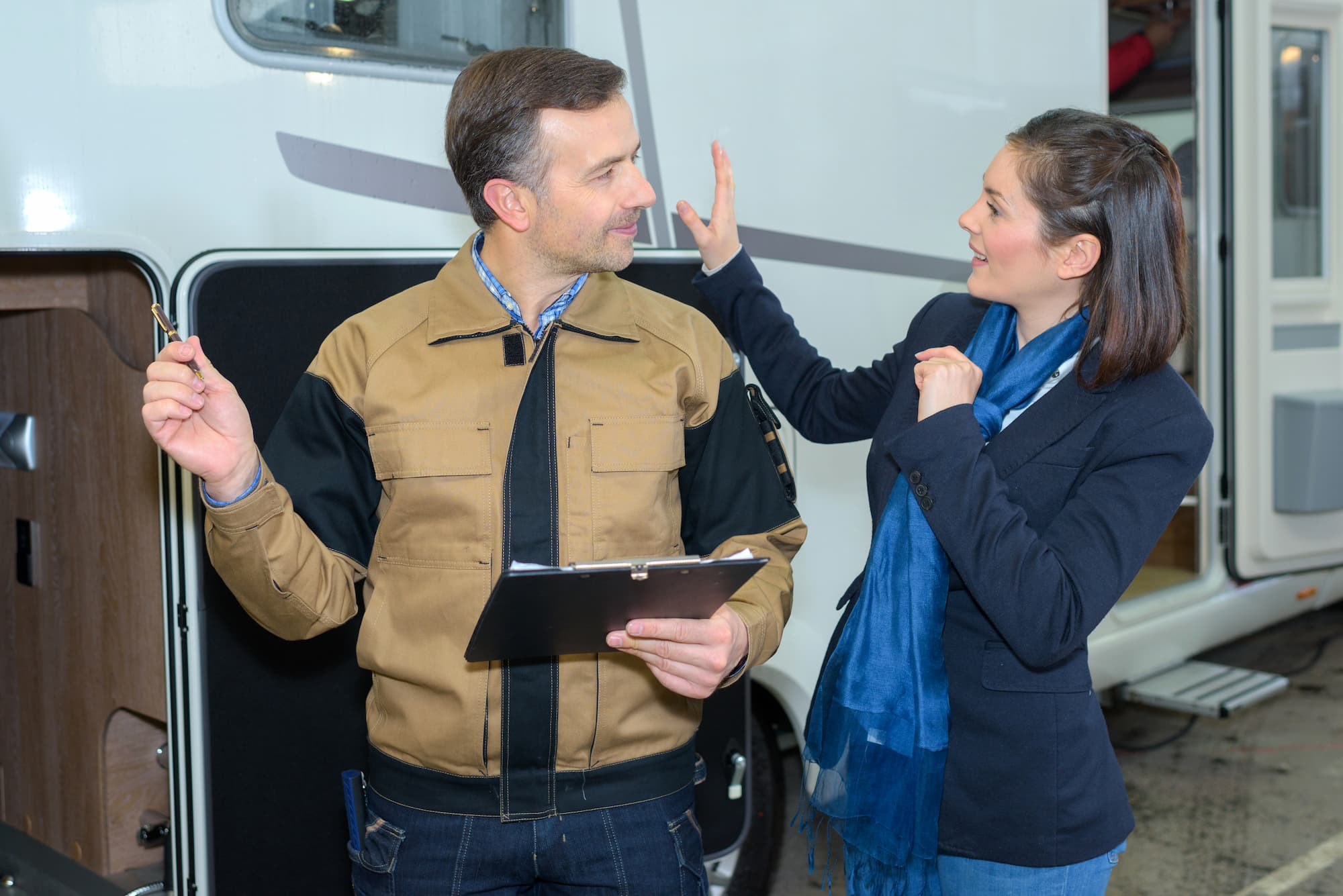 Cons
Mileage is expensive. If you don't choose a package that includes mileage, expect to pay a higher price if you go above your allotted mileage. Private RV rental companies typically have the highest cost-per-mile.
RVs come empty. Not all rental dealerships have complimentary add-on or all-inclusive rental packages. Just like renting a corporate fleet RV, you may have to pay for anything you might want or need for your road trip.
Age restrictions. Expect the minimum age requirement to align more closely with most car rental agencies. Private RV dealerships might not have bulk insurance discounts that lower the cost, and the driver's age, for fleet RV rental companies.
Restrictive delivery times. Renters must pick up their RVs within the company's operating hours. Not all companies are open nights, weekends, or holidays.
Minimum nightly rentals. Some companies may require a minimum of two or more nights per rental.
Generators not included. Private dealerships don't always charge for a generator. When they do, hourly generator fees may apply.
No on-site delivery. Private companies require renters to pick up and return their RVs from the rental facility. If you stay in one place and want the camping experience without the hassle of driving or setting up, then a private rental isn't your best option.
No roadside assistance. Make sure you know what to do in case you have trouble with your RV. Not all private dealerships offer the option to purchase a roadside assistance package. If your dealer doesn't have add-on roadside assistance, contact your insurance company to see if rentals are covered under your personal auto insurance policy.
Hefty fees. Before you sign on the dotted line, make sure you understand the company's policies and procedures. While you might have variety and pay less money upfront, you could spend more out of pocket in the end.
Inconsistent accessibility options. Every privately-owned RV rental dealership has different accommodations for renters looking for wheelchair-friendly rigs or add-on accessibility tools. Calling several dealerships to find what you're looking for is no fun.
Which type of RV rental company is best for you?
For most travelers, peer-to-peer RV rentals, like RV Travel Central, are the best option. They offer travelers a more authentic RVing experience with a larger selection of RVs to choose from, better prices, convenient options like delivery, no surprise costs, and great customer support and protection.
However, peer-to-peer RV rentals aren't for everyone. Here are a few situations where you might want to consider something else.
You prefer dealing with corporations instead of private owners.
You don't meet the minimum driving requirements to rent an RV on a P2P platform.
You're looking for a last-minute RV trip.
You're looking for a one-way RV rental.
Whatever RV rental company you choose, we'd recommend planning your RV road trip as soon as possible. RVing is one of the most popular ways to travel in the U.S and Canada, and with more people choosing to RV than ever before, the time to act is now. Don't miss out on your chance to experience the RV lifestyle.
Looking to try out RV Travel Central? View RV rentals near you.