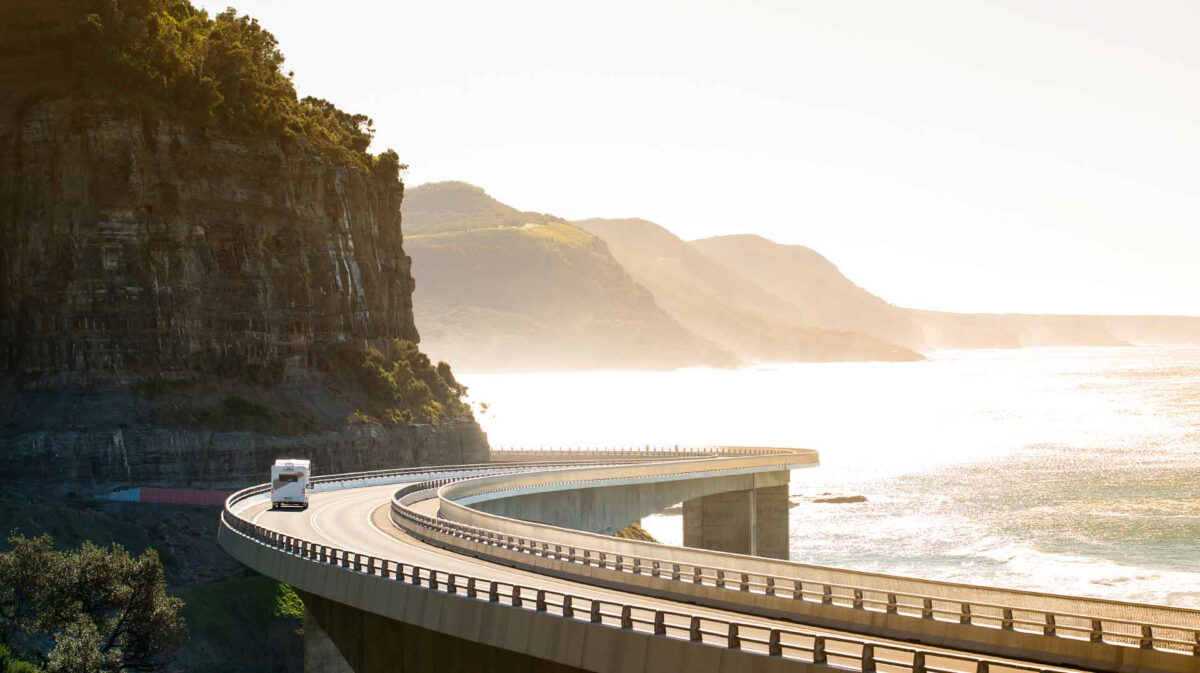 Snowbirding 101
It may technically be fall, but every Canadian knows that winter weather is slowly starting to creep up on us. There have already been some random snowfalls around the country, and we're no strangers to the sudden -10 ℃ with freezing winds. For some of us, all that means is that ski season is right around the corner! For others, it means it's almost time to hibernate, but just cause it's chilly up here, does it really mean that you should give up any and all forms of activities outside the comfort of your bed? This winter, make like a bird and head south!
What is Snowbirding?
Named after the seasonal migration of birds to warmer countries, snowbirding is just a cute word for people that pack up in the winter and head to warmer places, usually in an RV. This can be for a short-term, like three or four weeks, but you can even go full out and leave for six or seven months if you want to live in permanent summer mode year-round.
Where do you Snowbird?
Step one is heading south – how far you want to head south exactly is pretty much up to you! Many Canadians choose to just head down towards the south of the US, with some of the most popular snowbirding spots being in California and Arizona. These places are great because they are still WAY warmer than anywhere in Canada, but you don't actually head too far. More recently, the deep south of the States has been more and more popular. Texas and Florida will be even warmer than the more central states, but you'll have to travel quite a bit further to reap the benefits of this area. The beauty is that you'll still be within US borders, so you can still get practically-Mexico heat, without the extra work. It's definitely possible to continue further into central America, but this adds a little bit more to think about with the extra border crossing, but it's still very doable, and come on… Mexico!!
Can you Snowbird with an RV through Wheel Estate?
You bet! Many Wheel Estate trailer owners allow their trailers to be taken across the border and rented for extended periods of time. The best part is that busy season is during the summer and fall, so if you're renting throughout the winter there will usually be more availability, so you'll have an easier time finding a trailer and be able to use it for longer! Not sure if an owner allows cross-border travel? Just send them a message and ask!
Why is snow birding an awesome winter option?
There are tons of reasons beyond spending the winter staying warm under the Floridian sun that snowbirding is the perfect option for this season. Outdoor and sport lovers can get a lot more out of activities like kayaking, hiking, biking, and even swimming when the weather stays in the pluses straight through the year. Once again, in most cases, summer is the busy season for attractions (except for ski hills, of course), so if you've always wanted to get out and visit some awesome national parks or monuments in the states, this is one of the best ways. You'll find drastically fewer people, making it easier to get around and experience the tourist hotspot to its fullest. Some of the destinations we recommend include: Everglades National Park where snowbirds will get to experience the migration of real birds, Hamilton Pool Preserve where the brave will still have a chance to swim in the natural, albeit chilly, pool even in December and Knotts Berry Farm where thrill seekers will get to unleash the kid within without having to stand in crazy lines. Above all, snowbirding gives you the perfect chance to visit – and even immerse yourself – in a brand new city.
Into snowbirding but wish you could take your motorbike?
Biking in the snow? Needless to say, it's not the most enjoyable experience in the world. Joyride in the warmer weather by renting a utility trailer through Wheel Estate and taking your bikes across the border to mild temperatures and iceless roads. This is especially the perfect option for people who are looking to go for a shorter period of time and do a road trip through the southern states.
Forget about complaining every time snow hits the ground and you have to scrape the windshield, think about snowbirding the winter away. Already sold on the idea of a year-round summer glow? Find the perfect trailer for your escape here. You can list your RV for rent on RVTravelCentral.
Still daydreaming about that bike trip? Head here to find the ideal utility trailer to transport your motorcycle.