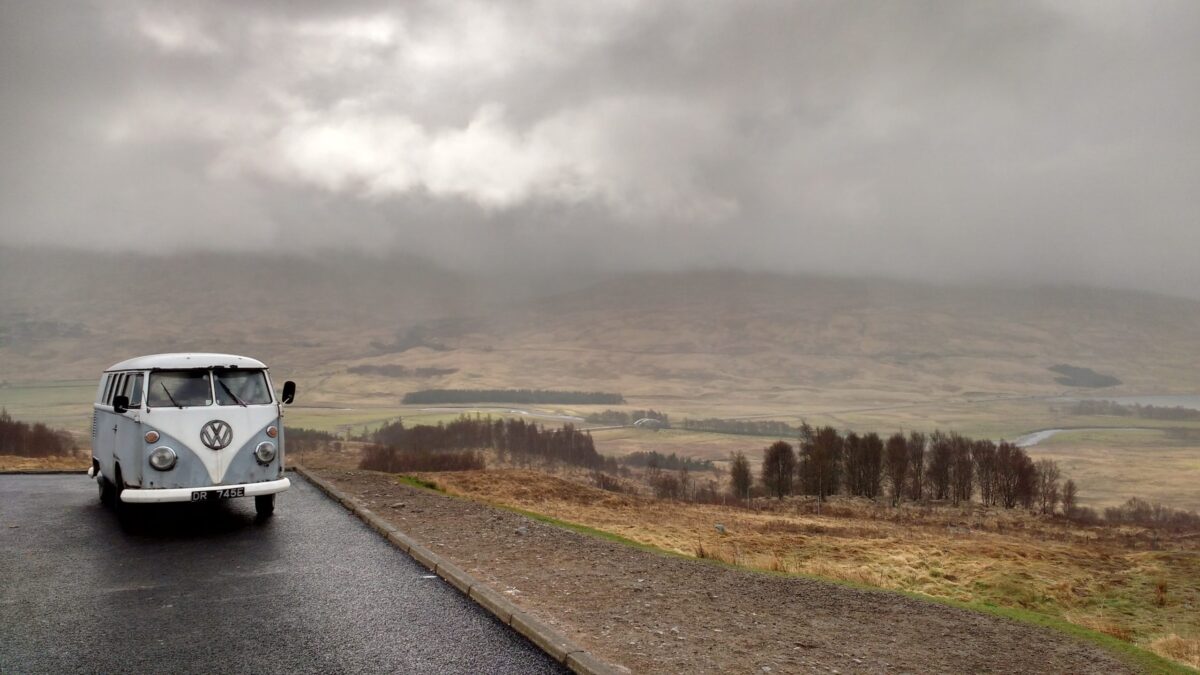 Small RV rental: Finding your perfect camper van, travel trailer, or pop-up camper
When you think of renting an RV, your mind may automatically conjure up images of a giant motorhome the size of a school bus. While these are certainly perfect for some RVers, others prefer the laid-back simplicity of a small RV rental. 
Small RVs are great for a number of reasons, including ease-of-use, better gas mileage, and greater accessibility. To learn how to find the perfect tiny home on wheels, we've compiled this handy guide to small RVs. Read on to learn which tiny RVs, rental or otherwise, may be the ticket to your dream vacation!
Why rent a small RV 
When it comes to adventuring in an RV, bigger isn't always better. Sure, larger rigs may have more amenities and space, but a small RV rental is great for many reasons and occasions too!
In fact, tiny RVs have a lot of benefits, including: 
smaller learning curves
fewer size restrictions
better gas mileage
a comfortable home base
Though tiny RVs, they are mighty. Let's go over a few reasons why a small RV rental may be the best option for your RV road trip. 
Easier to use
If you're renting an RV, especially for the first time, you don't want to waste any of your precious vacation time trying to learn how to drive and maneuver your rig. When the RV is small, the learning curve is small. For instance, driving a camper van is not much different than driving your typical minivan. Towing a smaller trailer is also easier. They are less susceptible to situations on the road like trailer sway, which can be a frightening experience for inexperienced towers.
Can take you more places
Don't let the size of your RV limit you on your travels. It's possible that you'll come across roads and parks that have length or weight restrictions. Driving a large RV would prohibit you from traveling to these destinations. Small RVs, however, can usually go wherever a car or truck can go. They even make trailers designed for off-roading and camper vans with four-wheel drive, so you can go down any road, even if it's off the beaten track. 
Better gas mileage
One of the biggest drags of driving a large motorhome or pulling a huge trailer is the dismal fuel economy. 40-foot Class As can get as low as eight miles per gallon, which isn't optimal when you're making a cross-country road trip. Camper vans, on the other hand, can get up to 20 miles per gallon or better on the highway, making it easier on your wallet and the environment. 
Enjoy your surroundings
If you were in a huge RV with all the bells and whistles, you might be tempted to spend your days lounging around the rig. A small RV has what you need to survive, but also encourages you to go out and explore the great outdoors. It'll serve as a trusty, tiny RV home base and a cozy bed when you're ready to wind down for the day. 
Types of small RVs
There are four main types of small RVs:
camper vans

travel trailers

pop-up campers

truck campers
Which of these tiny RVs is best for you? Let's find out!
Campervans
Camper vans, also known as Class B motorhomes, are the smallest of the motorhome family. What looks like a cargo van on the outside is actually a small home on wheels, and can come with features like a queen-sized bed, dinette, and small kitchen area. Some may even come with a small toilet area! 
Who camper vans are best for: These are best for the solo traveler or traveling duo. They're also great for those who want to boondock and go without the traditional amenities of a campground.
Travel trailers
Travel trailers can come in two forms: fifth wheels and bumper pulls. Fifth-wheels are typically larger, so for the sake of our small trailer talk, we are just going to discuss bumper pulls. These trailers attach to the hitch of your vehicle. Heavier trailers may require the towing capacity of a pick-up truck, but some are light enough to be pulled behind the family sedan!
Travel trailers typically come with the most amenities of the small RVs, including sleeping space for 2-6 people, a dinette, kitchen, and bathroom with a shower. Of course, all makes and models or different, so if you have features that are non-negotiable, be sure to check out the floor plan.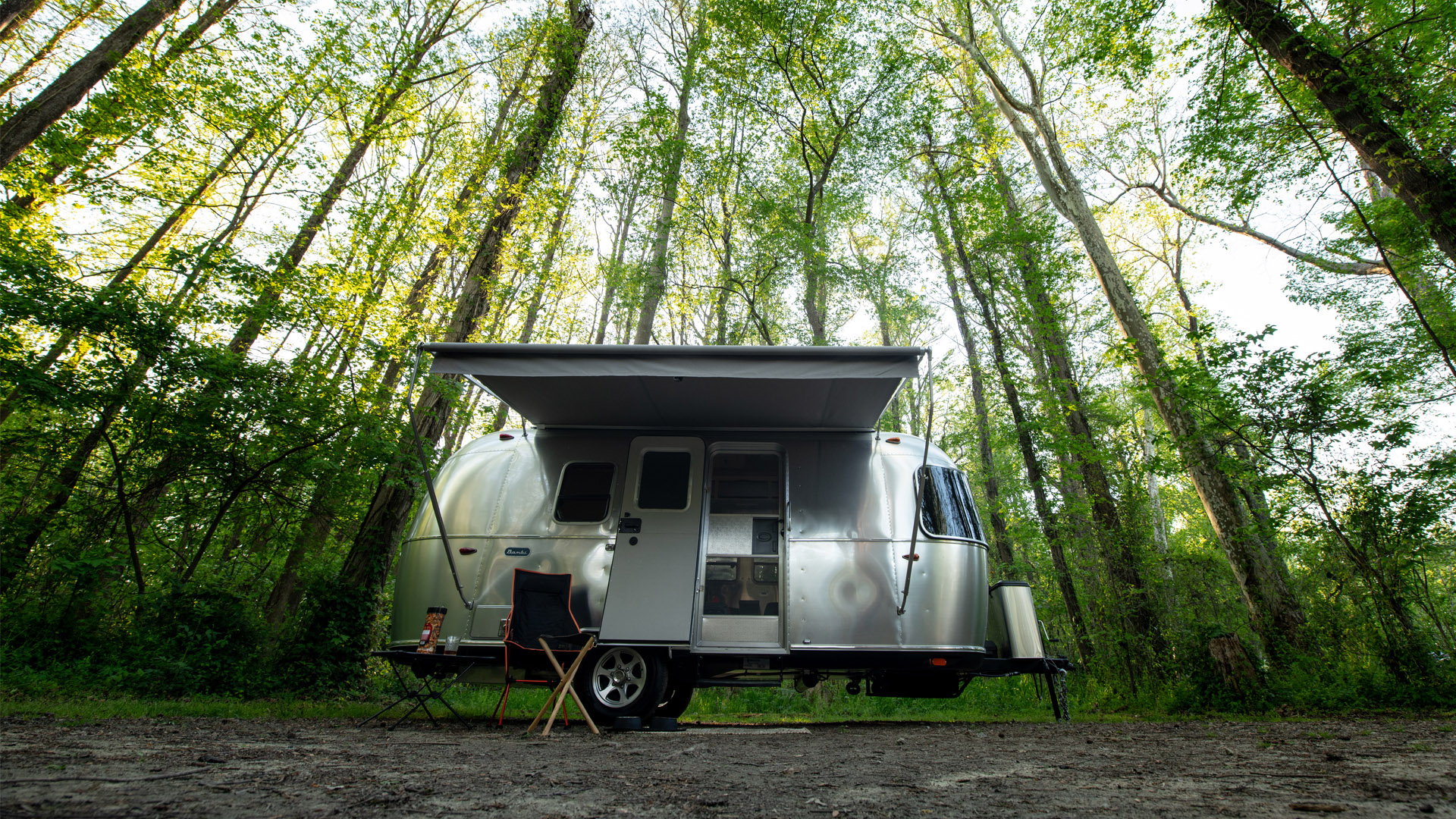 Who travel trailers are best for: Because travel trailers come in so many shapes and sizes, they are a great choice for just about anyone! With so many options to choose from, everyone from families to the solo traveler can find the perfect trailer.
Pop-up campers
Pop-up campers are similar to bumper-pull travel trailers. The main difference between the two is that pop-up campers are collapsible for easy storage and transport. These trailers are easy to tow, thanks to their low profile, and can sleep anywhere between 2-6 people depending on the model. 
Who pop-up campers are best for: These are best for folks looking for an upgraded tent camping experience. The canvas pop-outs of soft-shell campers are perfect if you want a good night's rest and the essentials, but can do without the fancy upgrades.
Truck campers 
Truck campers don't have their own motor, nor are they technically towed. Instead of having their own set of wheels, truck campers fit snugly in the bed of a truck. They may not have all the amenities as your typical trailer, but they will be a comfortable place to sleep at night. 
These are rarer, especially when renting, but it's helpful to know what you're looking at if you see one.
Who truck campers are best for: Truck campers are great for truck owners who also want to tow something behind their vehicle, such a trailer for dirt bikes or ATVs. The camper in the truck bed frees your hitch for more toys and fun!
Cost of a small RV rental
A smaller RV usually also means lower rental costs. Here's what you can expect to pay for the various types of small RV rentals.
| | |
| --- | --- |
| RV Type | Average Rental Price (Per Night) |
| Class B Motorhome (Camper Van) | $100 to $200 |
| Truck Camper | $80 to $200 |
| Travel Trailer  | $50 to $125 |
| Pop-up Camper | $50 to $100 |
Hit the Road
Ready to hit the road in your small RV? Enjoy all the sights you can see and roads you can travel down when you pack light. Be sure to check out RV Travel Central's selection of small RV rentals to find the perfect rig for your journey!