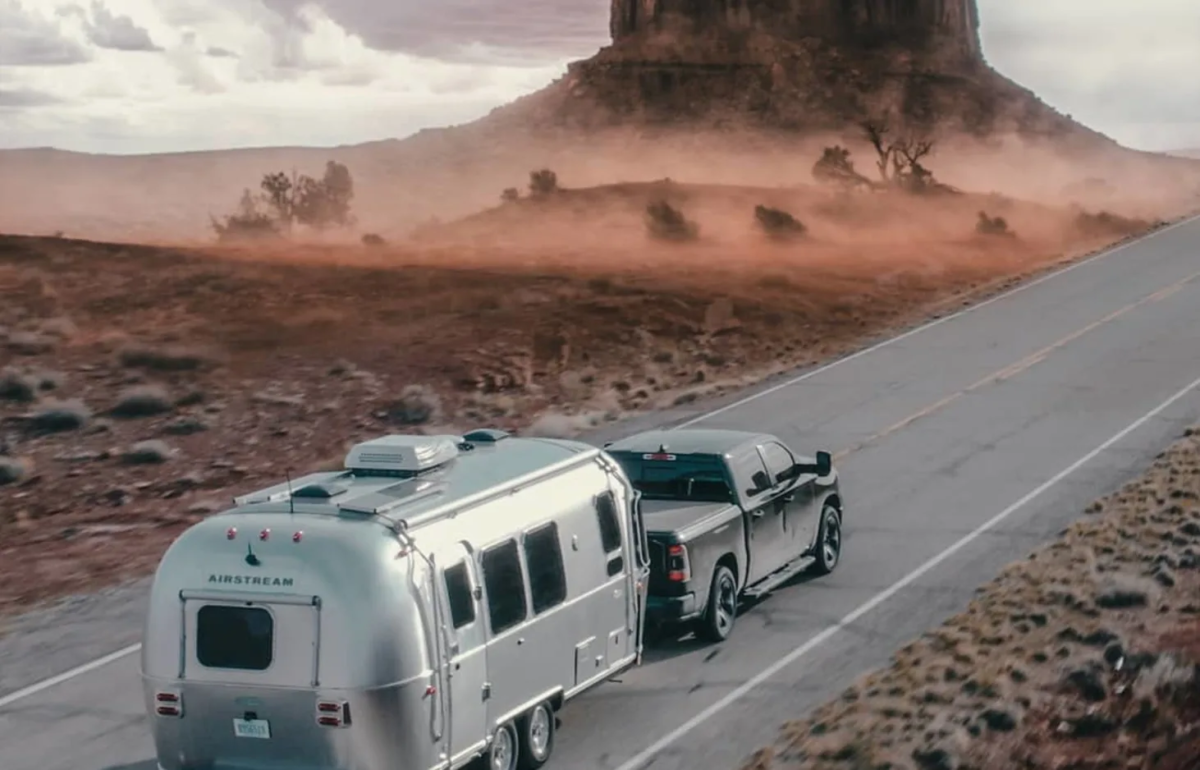 Seven Photos To Make Your RV Shine
Before anyone considers renting your RV, they want to feel like they already know it. They want to be able to picture their trip, the experiences they'll have and the memories they'll make. There's no better way to do that then through amazing photos that show off everything your RV has to offer.
If you want to stand out from the rest, offering irresistible snapshots of your RV is a surefire way to get potential guests hitting that "Request to Book" button without a second thought.
Below are eight awesome photos you should aim to recreate when listing your RV.
The Ambient Shot
You want to create an excellent first impression. Snap your RV in all its glory where it belongs – the great outdoors. Think of the kinds of places guests would like to take your RV: lakes, beaches, national parks and campgrounds.
Be careful not to overdo it. You don't want to take pictures of your RV in a parking lot or driveway. It's best to keep the environment happy and grand. Somewhere that evokes fun, laughter and adventure will do just fine.
Utilities
This area is crucial to prospective guests of your RV. Guests want to know where they'll be showering and cooking their meals.
The bathroom and kitchen in your RV may not be very big, so make use of creative angles while positioning! It's best to position your camera at a lower elevation looking up. This will ensure that you get everything your guests want to see into the photo.
The Accessories and Extra Amenities
If you have it, flaunt it! Showing off the extra perks that would make renting your RV a unique experience. Give your guests the wow factor.
If you have a nice bathroom, showcase it. If you have an outdoor kitchen, don't forget to snap pics of it when it's set up. These little details can go a long way towards boosting your rentals and earning potential.
The Camping Shot
You don't want to simply recreate the ambient shot, but instead you want to give your guests a feel of what life on the road with the RV will be like.
Pick a serene spot to park your RV, preferably during sunset to create a campsite-like environment. Add lawn chairs, a grill, board games and anything else you'd bring out while you're camping.
Show your guests the wonderful experiences they'll have and memories they'll make with your RV.
The Bedroom Snapshot
You can't get a good night's rest without a great place to lay your head! Here you can demonstrate the luxury of sleeping on your RV's bed.
You want to capture the ambience in the room, the pillows, blankets and the bed itself. As with the utilities, pick a suitable angle where you can capture your bedroom in all its glory.
Interior Snapshot, From Various Angles
RVs are commonly narrow spaces, making it difficult to maneuver the camera for that perfect shot.
This is why you should find the best angle for your interior shot. Pick a spot that overlooks the room. Snapping from a corner, preferably at a lower elevation will help you fit more into your interior picture. Make sure the lighting captures everything you want featured.
The Dining Table Area
Breaking bread with others can be a great way to connect, have meaningful conversations and make new friends. A picture of the dining area is essential to show guests where those memories will be made.
It is best to snap this picture from a corner or an angle again so you can capture the entire area. Depending on your set-up, you may need a caption with some extra details for guests.
These eight snapshots will inspire your potential guests, boost your patronage and, most importantly, lead to better connections and the creation of more memories.