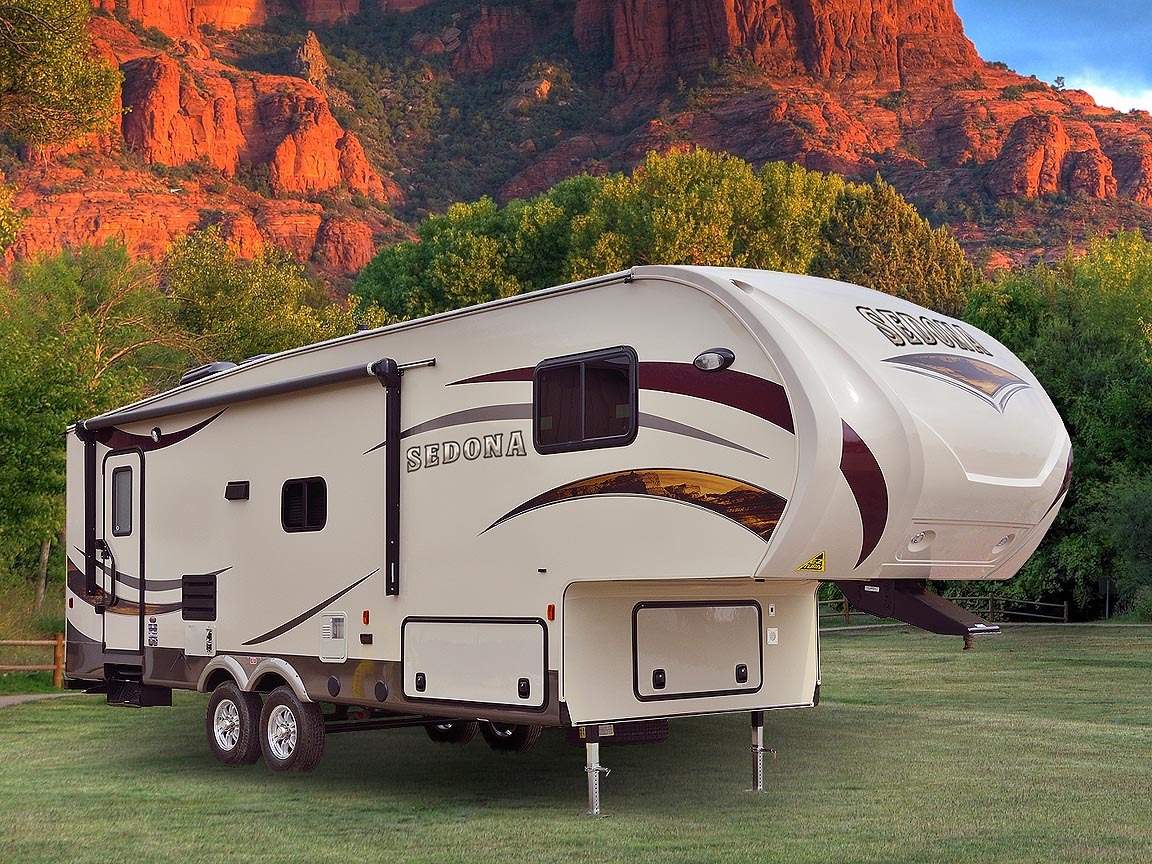 RV Rentrepreneur Spotlight: Alexandra Ball-Prevedello
"RVTravelCentral allows for that little bit extra"
With the changing colours and onset of snow, we are taking this time to look back on what an incredible summer season we had! Recently we chatted with trailer owner Alexandra out of Mission, BC who had an incredible summer with RVTravelCentral renting out every single weekend. Alexandra is a wife, a mom, and a career woman who saw the opportunity to earn that "little bit extra" for her family.
As a family that enjoys the outdoors and searches for opportunities to spend time together, Alexandra and her husband decided they wanted to purchase a trailer to create those experiences for their family. Now Alexandra laughs as she shares "the rental wasn't the primary purpose of buying the trailer. When my husband and I had children, I was certain bears were looking for my kids! You can be out in remote areas and I developed this horrible fear that they'd get attacked. Having a safe space for our family when we went camping was the driving factor."
But the idea of renting was still intriguing. Years ago, she had a family friend who used to rent their trailer out on an individual basis through Craigslist. While the concept of renting out to help subsidize the cost of purchasing the trailer sounded amazing, the idea of not having insurance coverage caused major apprehension. So, they began searching for alternatives.
Stumbling upon RVTravelCentral was a game-changer. Compared to competitors, they felt there was a different level of quality, coverage and ease of use that made the decision easy. Going on their gut instinct after reading through all of the reviews, Alexandra and her husband signed up. "It was a very simple, very easy process. But what I liked most is that it took a couple of days to get verified. This gave me confidence in the vetting process and made me feel even safer in our decision."
Their decision to join RVTravelCentral quickly paid off. "I was expecting one, maybe two rentals throughout the summer but we were booked solid. There wasn't a single weekend over the summer that our trailer wasn't booked." While they blacked out a couple weekends to use the trailer themselves, the timing with doing home renovations and wanting to be around to manage that project worked in their favour. And to top it off, the money made through renting the trailer helped pay for the renovations.
The money earned from RVTravelCentral has also allowed them to do even more. "It's that little bit extra that makes such a difference. We were able to cover an entire full-week vacation for our family in the Shuswap for a family wedding. We also did another family vacation to Cultus Lake. And I've even been able to pay for daycare for our two kids."
Getting people to see their trailer was a simple process. The only marketing they did for themselves was placing ads on Kijiji and Craigslist that linked directly back to their RVTravelCentral profile. "Even with friends, we direct them to the site. We didn't feel comfortable with anyone using our trailer without the insurance and roadside assistance."  
It also boils down to the support team. Alexandra, while having had almost entirely super positive experiences, had one minor incident that required support from owners Chad and Cherie. Their quick reaction and care to step in immediately and help sort out the situation, showed Alexandra that RVTravelCentral has their best interests at heart.
Up next for Alexandra and her family – well they are considering taking their trailer on a road trip to Disneyland! And beyond that, they are even considering purchasing a second trailer to make even more income and support their young family through RVTravelCentral
A big thank you to Alexandra for sharing her story with us. If you want to take a look at her awesome trailer and maybe even consider renting it – check it out here