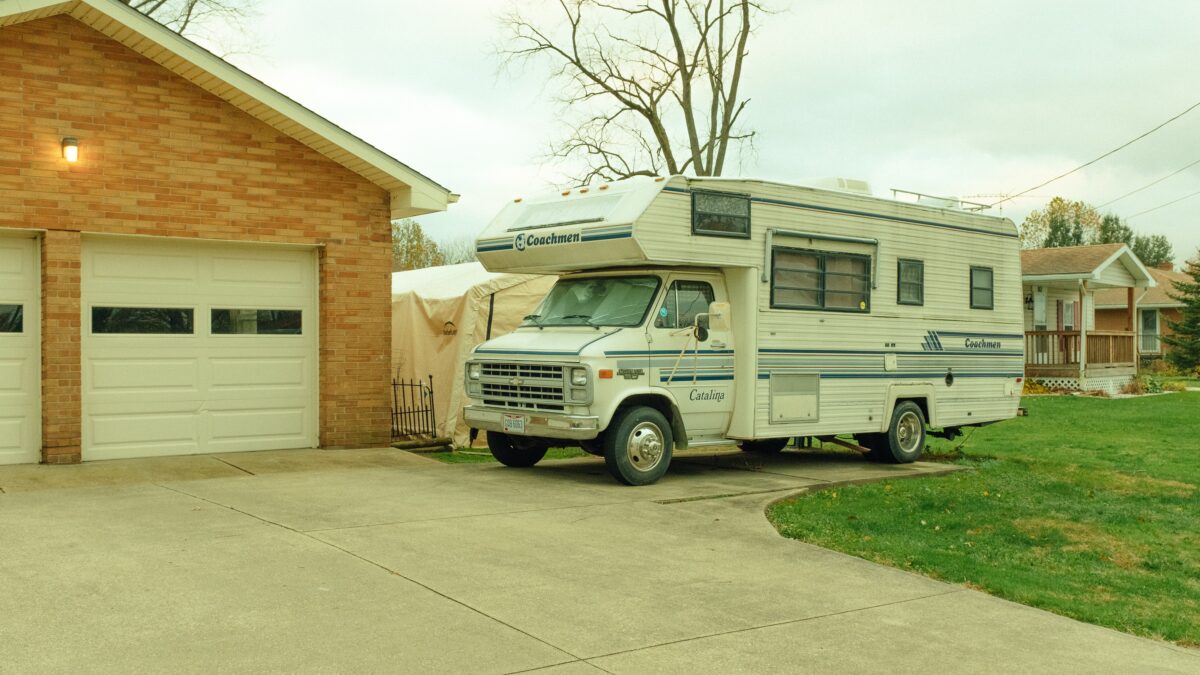 Rv Insurance Demystified: Choosing The Right Policy For Your Needs
RV insurance is an important part of any RV owner's life. It can provide peace of mind and protection against unexpected events, but picking the right policy can be confusing.
That's why we've put together this guide to RV insurance demystified. We'll help you understand your coverage options and provide tips on choosing a policy that fits your needs.
For RV owners, the freedom that comes with owning a recreational vehicle is unparalleled. With an RV, you have the ability to take off on a whim and explore the great outdoors without worrying about lodging or even where you'll be sleeping for the night.
That's why it's so important to make sure that you're covered in case of an emergency with the right RV insurance policy – so you can enjoy your adventures without worry!
What Is Rv Insurance?
RV insurance is the ultimate freedom ticket. It is a way to protect yourself, your family, and your valuable investments on the open road.
RV insurance is a kind of risk assessment and precautionary measure rolled into one to ensure that you are covered no matter what happens.
RV insurance covers not only the vehicle itself but all of its essential components as well, such as generators, air conditioners, appliances, and even personal items inside the RV.
Depending on the policy you choose, RV insurance can provide coverage for physical damage caused by an accident, theft, fire, or other acts of nature. It can also help cover medical expenses for anyone injured in an accident involving your RV.
At its core, RV insurance provides peace of mind for those taking their adventures on the open road. Knowing that you're protected from financial loss due to any number of potential issues gives you some assurance that your journey will be worry-free – allowing you to enjoy every moment of it without a care in the world.
What Does Rv Insurance Cover?
RV insurance provides you with an array of coverage options to ensure your safety and peace of mind as you explore the open road.
Here are some of the most common coverages and how they help protect you:
* Liability Coverage – This helps protect you if your RV is involved in an accident, covering medical costs for yourself and other parties, as well as damage to property.
* Comprehensive Coverage – This type of coverage includes protection against theft, vandalism, fire, flooding, hail and windstorms.
* Collision Coverage – This pays for damages resulting from collision with another vehicle or object.
* Uninsured/Underinsured Motorist Coverage – This helps protect you in the event that a driver who is not insured or underinsured causes an accident.
When looking at RV insurance policies, it's important to consider all available options so that you can make an informed decision about what level of coverage best meets your needs.
Premium costs vary widely depending on the type and amount of coverage you choose, so it's important to research the safety standards required by each policy and determine which one offers the best value for your budget.
With careful consideration and research into the various types of policies available, you'll be able to find a plan that will provide both financial protection and peace of mind while out on the open road.
What Types Of Rv Insurance Are Available?
RV insurance is an important investment that can provide peace of mind while you explore the open road.
There are many types of RV insurance policies available, each with its own unique benefits.
Dwelling coverage is a type of RV insurance policy designed to protect your vehicle and its contents from various perils, such as fire, theft, vandalism and weather damage.
This coverage also typically includes personal property coverage for any items you store inside your RV or outside on the lot where it is parked.
Liability protection is another type of RV insurance policy that will help cover the costs associated with bodily injury or property damage caused by an accident involving your RV.
Liability protection usually covers medical bills, legal fees and court costs if you are found to be at fault for an accident.
Additionally, some policies may provide additional coverage for towing expenses and other emergency assistance services.
No matter what type of policy you choose, it's important to make sure it meets all your needs and provides adequate coverage so you can enjoy your travels with peace of mind.
With the right policy in place, you can rest assured knowing that you're protected should anything unexpected happen while on the road.
How To Choose The Right Rv Insurance Policy
Satire: Choosing the right RV insurance policy is like trying to decipher hieroglyphics. You can spend hours and hours researching, or you can let me do the work for you.
As an RV insurance expert, I'm here to guide you through the process of choosing the best coverage for your needs and budget.
First, it's important to determine how much coverage you need by comparing costs and coverage options. Different companies offer different levels of protection at different prices. Depending on your budget and lifestyle, there may be a policy that fits perfectly with your requirements.
Next, look for discounts or special offers from insurers that could save you money in the long run. You should also read customer reviews and compare customer service ratings before making a decision. Some companies are more flexible than others when it comes to filing claims or offering helpful advice during times of need.
When deciding on a policy, make sure it covers what matters most to you while also providing peace of mind in case something goes wrong on the road.
With so many options available, you're sure to find one that checks all the boxes—cost comparison, coverage options and beyond!
Tips For Finding The Best Rv Insurance Rates
Now that you've selected the right RV insurance policy for your needs, it's time to consider finding the best rates. The key to lowering your premiums is understanding how insurers assess risk and manage claims. By taking steps to reduce the perceived risk of insuring your RV, you can help to ensure you'll get an affordable rate.
The first step in reducing risk is keeping up with regular maintenance on your RV. This helps demonstrate that you're a responsible owner and will do what it takes to protect your investment.
Additionally, installing safety features like smoke detectors and security systems can help keep premiums low. It's also important to be aware of how much coverage you need versus how much you want; this helps avoid unnecessary costs.
When shopping for RV insurance, comparison shop and ask about discounts for things like multiple policies or having a good driving record. Some companies may offer discounts for older RVs or those used for recreational purposes only.
Additionally, make sure that the insurer has a solid claims process in place if something does happen—it won't do any good to have an inexpensive policy if the company doesn't pay out when needed.
Ultimately, finding an affordable RV insurance policy requires some research and effort but can be worth it in the long run. Knowing what type of coverage you need, being aware of potential discounts, and understanding how insurers assess risk are all important considerations when looking for the best rates.
Frequently Asked Questions
Is Rv Insurance Required?
When considering whether or not to buy RV insurance, it's important to remember that in most states, it's actually required by law.
For example, if you get into an accident while driving your RV without proper coverage, you could be held liable for any damages.
So it's essential to know the buying tips and legal implications of purchasing a policy.
Doing your research and talking with an insurance expert can help ensure that you're getting the right coverage for your needs.
Plus, when you're on the road with RV insurance in place, you can enjoy a greater sense of freedom knowing that you have the protection you need.
Are There Discounts Available For Rv Insurance?
When it comes to RV insurance, discounts can make a big difference in the overall cost of your policy.
Discount eligibility can vary by provider, so it pays to shop around and compare prices.
Factors such as how often you use your RV, the type of coverage you need, and your driving record may all be taken into account when determining discount eligibility.
It's also important to note that some providers may offer additional discounts for bundling multiple policies or having an existing customer relationship.
With the right discounts, you can save money on your RV insurance and get the coverage you need for peace of mind while exploring the open road.
Can I Get Coverage For My Rv While I'm Traveling Abroad?
Do you have plans to take your RV abroad?
Are you worried about the high traveling costs and unfamiliarity with foreign laws?
Don't stress! Depending on the insurance provider, you can usually get coverage for your RV while traveling abroad – but make sure to do your research.
Be sure to look into what types of coverage are available, and what countries are covered by the policy.
With the right RV insurance policy, you can feel confident and free while exploring new places in your RV.
What Is The Difference Between Comprehensive And Collision Coverage?
Comprehensive coverage and collision coverage are two of the most important types of RV insurance.
Comprehensive coverage provides protection for your RV against non-collision events such as theft, vandalism, fire, and certain natural disasters.
Collision coverage provides protection for your RV in case of an accident that results in damage to your vehicle due to impact with another object.
Both coverages will also typically include roadside assistance and liability protection, which provide you with peace of mind while you're on the road.
With comprehensive and collision coverage, you can enjoy more freedom knowing that your RV is protected from a variety of potential incidents.
How Frequently Should I Review My Rv Insurance Policy?
Like a fish out of water, RV owners can feel lost when it comes to understanding and managing their insurance policy.
To ensure you are adequately protected and your premiums remain in check, regular reviews of your RV insurance policy is essential. This means monitoring deductible levels, policy coverage limits and any changes in state regulations that could affect your premiums.
Doing this at least once a year will make sure you have the right coverage for your needs and that you are not overpaying for it.
Just remember: A little review goes a long way!
Conclusion
Yes, RV insurance is required for most vehicles in the United States. Also its important for RV rental.
It's important to understand your coverage options and to choose a policy that is tailored to your needs.
Shopping around for discounts and reviewing your policy periodically can save you from a world of hurt down the road.
With so much riding on your decision, it's essential to take the time to research different policies and make sure you have the right coverage at an unbeatable price – it will be worth every penny!
One small mistake could cost you an arm and a leg, so don't skimp when it comes to RV insurance – it could be the difference between having a smooth sailing journey or being stuck in an ocean of debt.