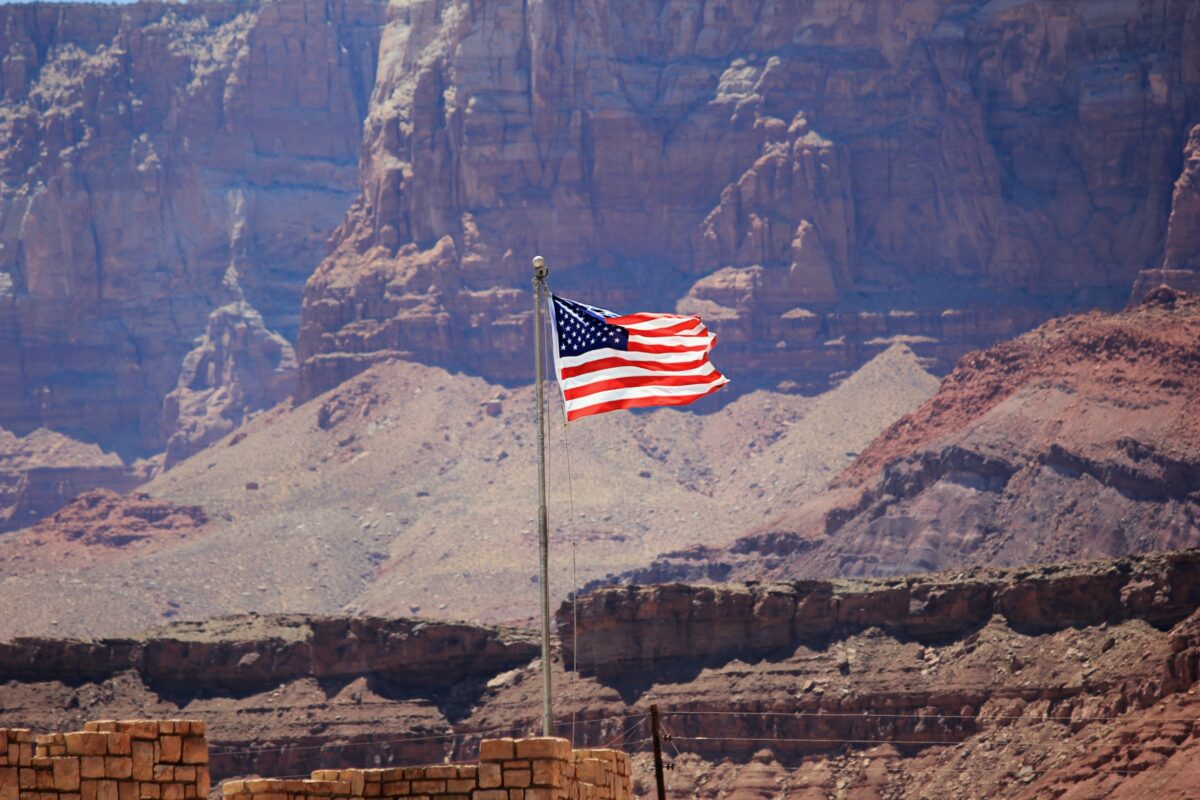 Plan a holiday road trip for Memorial Day 2021
Going on an RV trip doesn't have to mean packing up for a month-long cross-country journey. Sometimes, an extended weekend is all you need to relax and recharge away from home. And Memorial Day Weekend is perfect for a holiday road trip —celebrate the beginning of summer and have a little fun in the sun!
If only it was as easy as hopping in your RV and hitting the road. Even short stints in your RV need some degree of planning. Not sure how to approach your holiday road trip? We've broken down all the steps for creating the perfect mini-vacation.
Planning your holiday road trip
Planning your Memorial Day trip is as easy as 1, 2, 3!

Step 1: Choose your location
The first step to planning any RV trip is to pick your destination. You only have a few days, so you probably don't want to spend more than a few hours on the road. To make the most of your time, stick with somewhere local or within a three-hour radius of home. You might be surprised what kind of fun getaways lurk just around the corner. 
Need some ideas? Consider one of the following:
A nearby state park or recreation area

—

You know that park that you've been meaning to visit for years? Now's the time to go! Call ahead of time to see that the park is open for camping.

Unique small towns

—

A three-day weekend is a perfect time to explore that nearby cool small town. It's long enough to see everything there is to see, but short enough that you don't find yourself running out of things to do. 

Lakes, rivers, and other bodies of water

— There's always something to do when you're on the water. Lakes and rivers usually have RV parks nestled somewhere along the shore.

RV resorts

—

If you're looking for a glamping experience, try an upscale RV resort. These typically have all the amenities and activities you could want, all within the campgrounds. 
You may even consider just taking a scenic drive around your home state. You never know what adventure you'll find!
Note: Memorial Day is a popular travel time. Reserve your campsite in advance so you don't pull up to a campground that has no vacancies.
Planning the route
After you choose your location, make sure that your route is accessible for the RV. Take things like toll roads, narrow passages, and steep inclines into consideration. 
Step 3: Prep the RV
Before you set out on the road, you'll need to get your rig in tip-top shape. If this is the first trip of the year, take special care to make sure everything is in working order. Nothing puts a damper on vacation quite like being broken down on the side of the road.
If you have a motorhome, pop the hood and do the following:
Check fluid levels

—

Look at the levels for any oil, coolant, transmission, brake, and power steering fluids.  

Look for leaks

—

Examine the ground underneath the RV. If there are any suspicious fluids, investigate. 

Check your batteries — Ensure all batteries are charged.
Test appliances — See if everything is working properly.
For all campers and motorhome types, ensure that your tires are properly inflated and not showing any signs of cracking or rot. 
Your RV may have also gathered some dust and cobwebs during the winter storage months. Do a little spring cleaning before you leave so you won't have to worry about it once you park.
Renting an RV
If you don't own an RV, now's the time to rent one! Decide on how much space you want and browse the selection with a company like RV Travel Central. Like camping spots, RVs are likely to go quick on Memorial Day Weekend, so don't put off this step.
Step 3: Gather supplies
Destination? Check. RV? Check. Now it's time to gather all the supplies you'll need for your trip.
Prepare your food
Take the stress out of cooking by prepping all of your meals ahead of time. Decide on what meals you and your fellow campers will want each day that you're on the road, and then do your grocery shopping a few days before. Many like to keep it simple on short trips with cereal, sandwiches, granola bars, etc. But if you're feeling extra ambitious, you can check out some recipes beforehand and prep the meals by chopping and measuring ingredients.
Planning for activities 
Ask yourself what you will be doing during the day on your trip. Hiking? Biking? Swimming?  Even if you plan on lounging around the RV the whole weekend, there are still a few items that need to be packed.
Here are a few popular camping items that you may want to add to your packing list:
Camp chairs and lounge chairs

Something to provide shade outside your rig if there aren't many trees

String lights to hang outside the RV

Firewood for campfire

Bug spray and sunscreen

First aid kit

Games like horseshoes or corn hole

A day pack for hitting the trail

Floaties for the pool, river, or lake
Purchasing these at an on-site camp store can be expensive, so grab them before you leave home. 
Tip:

Prepare in increments
This may seem like a lot to do for a quick weekend trip. Don't overwhelm yourself by trying to get this all done the night before you're set to leave. The key is to prepare incrementally over the course of a week or so. Break it down and give yourself small, manageable tasks to do each day. This will also help you not to forget any essentials.
Your holiday road trip

awaits!

You're all set to embark on your Memorial Day Weekend getaway. Buckle up, and most importantly, have fun on your holiday road trip!

Ready for a little Memorial Day self-care? Find your dream RV or campervan now on RV Travel Central.