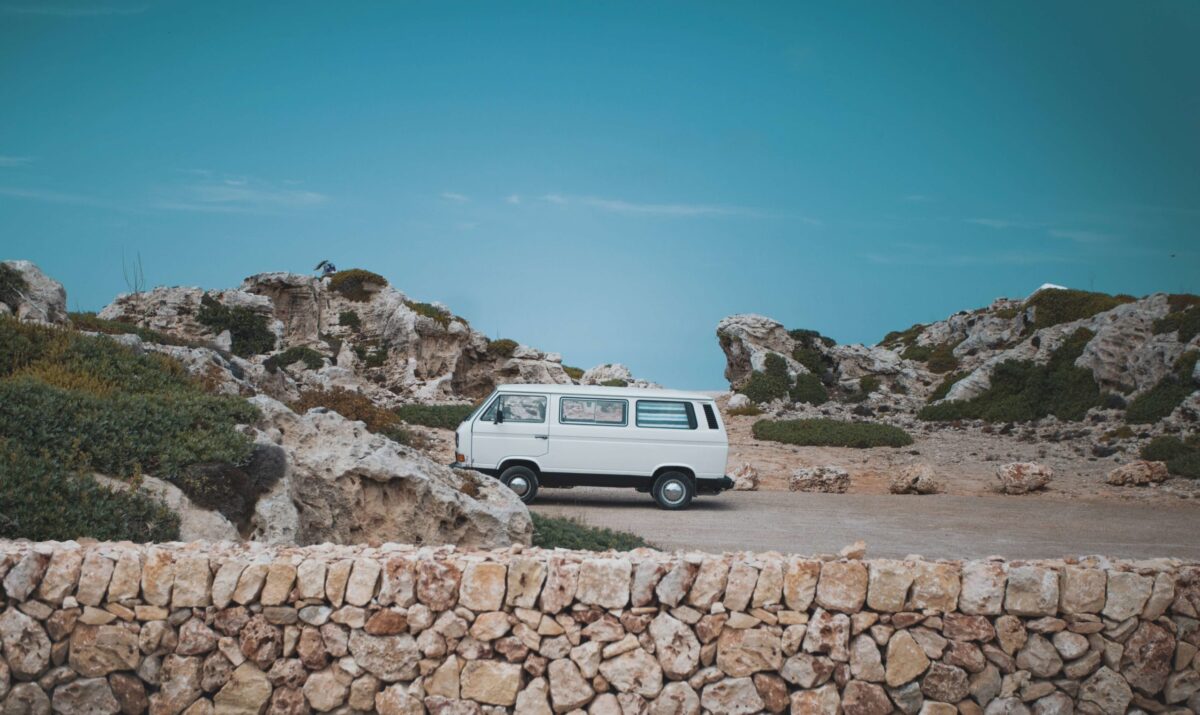 It's Tinder Time
You might be laughing, but yes – WE are serious – even your RV Trailer needs help finding the ultimate hook up to enjoy those long dirt roads, starlit skies and hot cocoa by a cozy fire that it so yearns to do. It is indeed…… Tinder Time for your tincan!
Now that you have listed your RV trailer with RVTravelCentral and have, of course, read up on How to Make a Killer Listing and then read the 5 Steps from Idle to Income, it is now up to you to polish, shine and put your trailer out there in all its glory to get hooked up asap! Here are the 3 steps to a fabulous Tinder profile for your RV Trailer:
STEP 1. GIVE YOUR TRAILER SOME PERSONALITY
Does your trailer have a quirky name!? Be it Betsy, Bob, Old Blue, or Thingamajig, give it a bit of spark either with a name, fun vibe, or something unique and use it to your advantage. A little personality can go the distance here. Shall we call it branding? Think about your listing description again. Hopefully, by now you have introduced yourself in the bio section of the listing, however, you can still up the ante there! A listing that describes "Old Blue" as a gentle yet spontaneous, reliable soul who loves to drive into the sunset with a canoe strapped on his back…" is likely going to give a potential renter a little chuckle and possibly want to know more about "Old Blue." A trailer is a trailer is a trailer so they say. But YOUR trailer, it is something special……..that's right. It has sizzle or umm…a barbecue
Check out this link over on Axle Addict about naming your RV trailer!
STEP 2. GET AMAZING IMAGING
WE cannot say this enough – great photos are essential to capturing renters. Attention spans appear to be shrinking and visual cues are huge when people are scanning through post after post after post of data.
Do not post your trailer's y-awning, post hibernation, have not seen the sun all winter selfie and hope for the best. Do think boudoir here. Shine up and get styled. Capture the curves, the sleekness or the junk in the trunk. Fluff pillows, style a plate setting, add a cozy "Home is Where you Park it" sign. Take all sorts of shots – up close and personal detail shots to the dreamy trailer parked by the lake shots. Even shots with people eating s'mores, sitting near a fire with your trailer in the backdrop…..
Ultimately give your trailer it's best come hither look.
And if you don't feel you can get the shots, ask a friend to help you out.  Check out this blog of this gorgeous Airstream for inspiration.
STEP 3. SHAMELESSLY SHARE SHARE SHARE – PUT IT OUT THERE
Chances are you are on some sort of social media platform these days. And so are most of your customers. While we are ultimately trying to sell the idea of getting unplugged and outside, you will need to plug in and go online at some point to help find the perfect matches for your trailer. Your listing on RVTravelCentral doesn't have to end on our site. WE can certainly help promote your trailer, as WE do, however YOU are the ultimate go-getter for your sales.
That link on RVTravelCentral is the key to your success as a rentepreneur and think of it as a tool to build out from. It is there to help you shape the dream and sell it. And this is your business, so treat it as such. Think outside the box. What are ways you can promote your brand?
Consider a Facebook Page, blog or a small website for your trailer and use the RVTravelCentral link to your listing as the final transaction – the booking platform. Build a community, share your memoirs, tips and tricks – engage returning renters, ask them to share their photos and stories and ultimately meet new potential renters. Let people see what memories they could possibly create in the peer to peer marketplace using your trailer.
A little "ad"venturing can go a long way when it comes to putting some life into your….asset.
WE find Monica's Airstream and photography over at Just 5 More Minutes
to be awe-inspiring with the perfect "Let's get our camp on" look!
WE hope you can take these tips and roll with them to suit you! We will be expanding on each of tips with a more in depth "how to" that will be found in the rentrepreneur toolbox on our site.