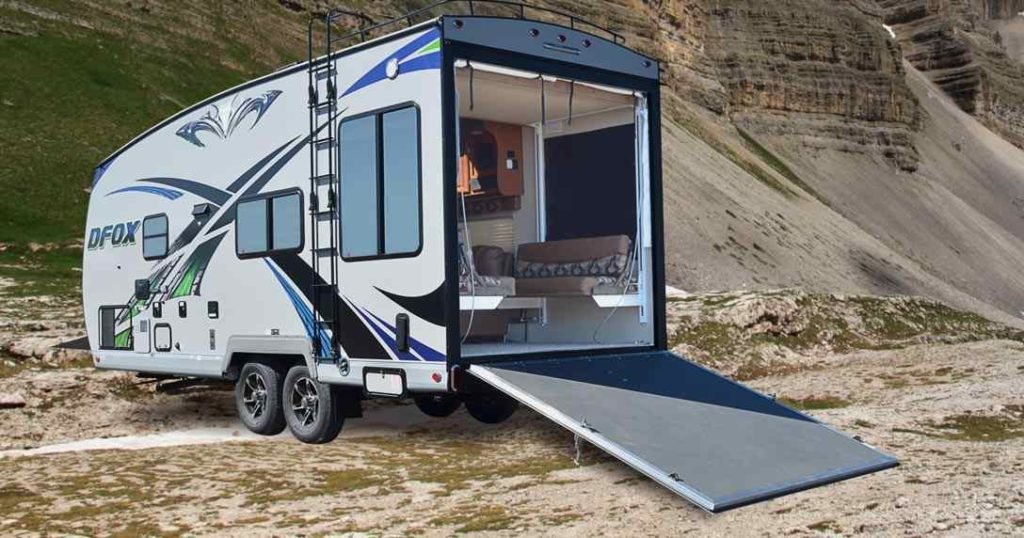 Get in the Know Before You Head Out for September Long
Summer is almost over, but it's not too late to squeeze a little bit more camping into the season before fall sets in completely. The labour day long weekend in September is the ideal opportunity to get the family out one more time before getting back to reality and before the snow comes (knock on wood). Make the most of the trip by being prepared and having all the information you need for a great time with your friends and family.
Reserve a campsite
If you're banking on having a site with full hook up for your trailer, the September long weekend is not the time to take a chance. Since this is one of the last weekends people try to get out in the warmer part of the camp season, you can expect sites to fill up fast, in particular ones that offer specific amenities like power, sewage and water. To figure out what kind of campsites are in your area (or the area you're hoping to go camping in), head to natrivia.com to search by type of campground, hookup options and different amenities and activities. You can also search through provincial websites like this for Alberta, this for BC and this for Ontario, to check availability based on a map, which is the easiest way to book a site if you're trying to get one very last minute. Also, you can book an RV from RVTravelCentral.
Consider going off the beaten path
The closer you get to the weekend, the tougher it can get to book a site. If you're feeling a little more adventurous, look into 'first come, first serve' campsites or free campsites. These are a great options if you feel comfortable RVing without any hookups, or are just looking for a one night getaway during the long weekend. There are countless options all over the country and sites like freecampsites.net help make it easy to figure out which ones are free and if they have RV restrictions. If you plan on camping without hookups, it's always a good idea to bring a generator or solar panels, so you can feel confident you won't suddenly run out of battery. It also helps to be mindful of water usage if you're out for a bit longer, particularly if there isn't any water access on site. If you don't mind cutting down a bit on certain luxuries, free camping can save you money, but also allows for a bit more freedom if you think you're not sure how many days you can stay out and don't want to book ahead.
Check for campfire bans
While this is important to find out at any time of the year, fire bans are most likely during the summer. As it starts to cool down a little bit, the situation can change from day to day, making it extra important to check before you head out this weekend. Restrictions can vary between areas, and it's extra important to remember that there is a difference between a fire ban, advisory, and restriction, so make sure to double check by using sites like the following to check bans within a province: for Alberta, for British Columbia, for Ontario, for Quebec, in Saskatchewan and in Manitoba.
Swap out your gear
It might still feel like summer during the day, but the temperature can really start dropping at night during the Labour Day long weekend. If you already have a list of go to gear that you usually pack everytime you go camping, make sure to give it a good lookover before you pack it all. You might still want shorts and a t-shirt during the day, but don't forget to pack something cozier like sweats and a jacket to help keep you toasty when the sun starts to set – this can be extra important if there is a fire ban in the area. Make sure that the trailer's heater is in working condition and think about changing out light sleeping bags or sheets for something a little warmer, so you can still get a good night's rest regardless cooler weather.
Rethink the grub
Kind of like your clothes might change when it starts to get a bit chillier, your food should too! It might still technically be summer, but some days and nights can start to feel like fall. Something refreshing and light like a salad can make the perfect light lunch on a warm day, but once the evening rolls around, you'll be happy to have something a little bit more hearty to keep you warm and full all night. Carby dishes like pasta or potato based meals will fit the mood when you're sitting around the campfire cozied up in blankets. Get more inspiration for fall camping meals here. Don't forget to think about snacks too! If you've relied on keeping popsicles around for the kids all summer, this might be a good time to switch out to treats like hot cocoa and cookies or muffins.
Don't get blind sided by some of the changes that can happen through the last bit of August, show the Labour Day long weekend who's boss! Follow these tips to make sure you have the knowledge you need for an awesome getaway this week!