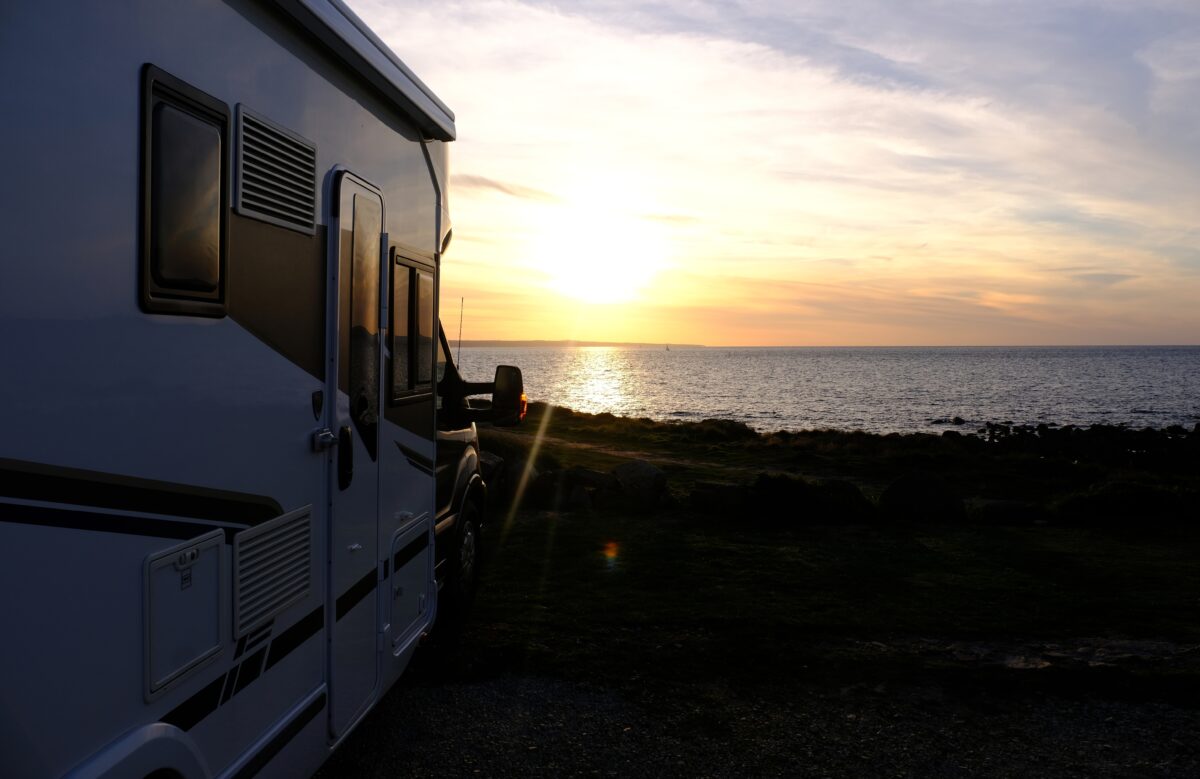 Exploring The Great Outdoors: The Best Canadian Rv Destinations For Nature Lovers In 2023
Are you ready to break free from the everyday and explore Canada's great outdoors? With freedom comes adventure, and there's no better way to experience the beauty of nature than in your own RV.
In this article, we'll be uncovering the best Canadian RV destinations for nature lovers in 2023 – so if you're itching to get out there, you won't want to miss this!
From majestic lakeside vistas in British Columbia to rugged coastlines in Nova Scotia – Canada is full of incredible natural wonders that are just waiting to be explored.
So let's take a look at some of the best spots for RVers looking for an outdoor adventure in 2023.
Pack your bags and let's hit the road!
British Columbia
British Columbia is an outdoor adventurer's dream come true. With its awe-inspiring Rocky Mountains, glacial lakes, and lush Vancouver Islands, it's no wonder why it has been the destination of choice for nature lovers in recent years.
Head to the North Shore Mountains near Vanouver and you will find yourself surrounded by lush rainforest and towering peaks. The breathtaking scenery makes it easy to forget the hustle and bustle of city life.
Hike along one of the many trails or take a leisurely stroll through old growth forests – a perfect reminder that nature is still very much alive.
If you're looking for something more rugged, head out to the interior of British Columbia and explore its majestic Rocky Mountains. Discover pristine alpine meadows and epic glaciers.
Whether you're looking for a peaceful escape or an adrenaline-fueled adventure, there's something for everyone in BC's great outdoors. So go ahead, escape from your everyday routine and explore all that British Columbia has to offer!
Alberta
Alberta is one of Canada's top destinations for RVers who love exploring nature. With over 6,500 km of trails in the province, it's no wonder that Alberta has become a popular spot for outdoor adventurers. According to Tourism Alberta, over 21 million people visited the province in 2021 alone.
Kananaskis Country and Jasper National Park are two must-see sites for nature lovers visiting Alberta. Kananaskis Country is located in the Canadian Rockies and offers visitors a variety of activities such as hiking, fishing, camping, and backcountry skiing. In addition to being home to some of the best mountain biking trails in North America and stunning scenery, Jasper National Park boasts glaciers, hot springs and an abundance of wildlife like bears and elk.
When you're ready to take full advantage of all that Alberta has to offer RVers, here are some activities you can do:
* Go horseback riding through Kananaskis Country
* Explore Maligne Canyon or Maligne Lake in Jasper National Park
* Enjoy some birdwatching at Beaverhill Bird Observatory
* Take a relaxing dip in Miette Hot Springs
* Hike up Sulphur Mountain near Banff Townsite
If you're looking for an outdoor adventure that will leave you feeling awe-inspired by nature's beauty then Alberta should be your go-to destination this year! Whether you come for the snow-capped mountains or the vibrant blue lakes, this province has something special waiting for everyone who visits it. Pack up your RV and hit the road – Alberta awaits!
Saskatchewan
Saskatchewan is an outdoorsman's paradise. From cross country skiing in the winter to wildlife watching in the summer, it's a great place for nature lovers to get away from it all and explore the wild.
The province is full of stunning landscapes, with picturesque lakes and rivers that will take your breath away. The diverse terrain offers something for everyone, whether you're looking for a peaceful retreat or an exhilarating adventure.
No matter where you go, there's sure to be plenty of opportunities to experience the beauty of nature.
From cross country skiing on groomed trails in the winter to spotting local wildlife in the summer, Saskatchewan has something for everyone who loves being outdoors. Whether you're looking for solitude or companionship, this Canadian province has something special in store for you.
Come explore the great outdoors and discover why Saskatchewan is one of Canada's top RV destinations for nature lovers in 2023!
Manitoba
After the natural wonders of Saskatchewan, Manitoba is a great next stop for RVers looking to explore the great outdoors. From the vast boreal forests of the north to the rolling hills and lakes of the south, Manitoba offers something for everyone.
With its abundance of wildlife viewing opportunities and camping activities, this province is sure to please any nature-lover. As you travel through Manitoba, it's almost as though you are stepping into another world; one of sheer beauty and diversity.
From spotting black bears in Riding Mountain National Park to seeing moose during your morning hikes near Lake Winnipegosis, there is no shortage of incredible animal encounters here. And if you're looking for even more adventure, take a canoe trip down one of Manitoba's many rivers.
Paddling through this pristine wilderness will make you feel like you are in another place entirely – free from all your worries! Whether you're looking to relax or explore, Manitoba has plenty to offer. There is something special around every corner that will make your heart swell with joy – and that's exactly why it should be on your list of places to visit in 2023!
Nova Scotia
Nova Scotia is an outdoor enthusiast's paradise. Its breathtaking seascapes provide the perfect backdrop for fun-filled days spent out in nature, while its abundant wildlife watching opportunities have drawn visitors from around the world.
With miles of coastline, rugged forests and tranquil lakes, Nova Scotia is a playground for those who love to explore.
The Maritimes are renowned for their beauty and natural wonders, and Nova Scotia is no exception. From whale watching in Brier Island to trekking through Cape Breton Highlands National Park, there are plenty of activities to keep visitors of all ages entertained.
Wildlife lovers will be delighted by the variety of birds and animals that can be spotted here; deer, moose, eagles and even whales can be seen along the coast!
For adventurers seeking a different kind of excitement, Nova Scotia has plenty to offer. Great fishing spots scattered throughout the province make it easy to spend an entire day on the water. Or why not venture into one of the many hiking trails and uncover some hidden gems?
Whether you're looking for relaxation or adventure, Nova Scotia has something special waiting for you.
Frequently Asked Questions
What Are The Best Times Of Year To Go Rving In Canada?
Strap on your hiking boots and pack up the gear, because it's time to explore Canada's best RV destinations!
Whether you're looking for a tranquil lakeside escape or an epic mountain adventure, there's something here for nature lovers of all kinds.
To get the most out of your journey, it's important to plan ahead and select the right locations at the right times. For instance, if you want to take advantage of milder temperatures in springtime, head to British Columbia or Alberta; conversely, if you'd rather beat the crowds in summertime, Ontario and Quebec are ideal choices.
With a little preparation and planning, you'll be ready for an unforgettable RV adventure that will make all your wildest dreams come true!
Are There Any Rv Parks That Are Open Year-Round?
For those who love RVing and are looking for a year-round destination, there are a few parks across Canada that offer this advantage.
Whether you're a seasoned camper or just getting started, these locations provide the perfect opportunity to enjoy the great outdoors without having to worry about seasonal closures.
Not only are the costs of RVing fairly affordable, but with all the camping gear available nowadays, you can be sure to have a comfortable and relaxing stay.
So if you're looking for an outdoor adventure that won't be interrupted by seasonal weather conditions, check out one of these RV parks for your next excursion!
What Type Of Activities Can I Partake In While Rving In Canada?
RVing in Canada is an adventure like no other–it's the perfect opportunity to get out and experience nature in all its glory.
With hiking trails, wildlife spotting, and countless of other activities, you can be sure you'll never run out of things to do.
As the saying goes, 'A change of scenery makes all the difference', so why not make the most of it?
From exploring untouched forests to uncovering hidden waterfalls, Canada has it all!
Get ready for an outdoor journey that will leave your heart full and your mind refreshed.
What Kind Of Weather Can I Expect When Rving In Canada?
When RVing in Canada, it's important to be aware of the weather you can expect.
Driving conditions can vary greatly depending on which province you're visiting, so make sure to consult reliable local sources for up-to-date information.
Pack your clothing and gear accordingly – a good rule of thumb is to bring layers so that you'll be prepared for whatever comes your way!
Whether it's a mild summer day or a snowy winter night, Canada has something special waiting for outdoor adventurers around every corner.
So get ready to explore the great outdoors while RVing throughout Canada and enjoy all that nature has to offer!
Are There Any Safety Precautions That I Should Take When Rving In Canada?
When RVing in Canada, safety precautions are essential for an enjoyable and successful outdoor adventure.
Be sure to pack all the necessary supplies you'll need for a safe and comfortable journey, from extra blankets and coats to flashlights and first aid kits.
Driving conditions can vary greatly depending on the terrain; make sure your RV is equipped with the right tires for the environment you're travelling through, as well as appropriate winter tires if applicable.
Additionally, always be aware of your surroundings and take any necessary steps to protect yourself in bear country.
With these considerations in mind, you'll be ready to hit the open road and explore Canada's beautiful wilderness!
Conclusion
As a nature lover, RVing in Canada is the perfect way to explore this beautiful country. From coast to coast, there are endless opportunities to experience the great outdoors and its many wonders.
Whether you're looking for an exciting adventure or a relaxing getaway, there's something for everyone in Canada. But before you head out for your RV adventure, be sure to take the necessary precautions to ensure your safety and enjoyment.
With all the amazing places to explore and activities to participate in, Canada is sure to provide an unforgettable experience that will leave you wanting more!