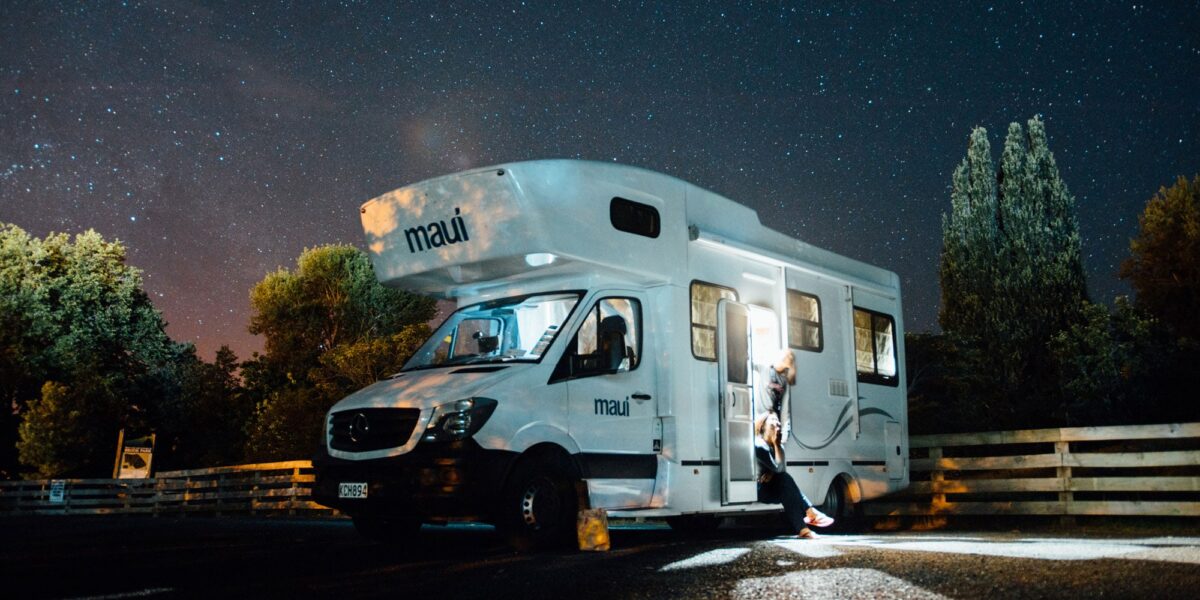 Camping Romantic? Absolutely!!
Imagine being removed from the struggles and worries of everyday life, far from the TV, Internet and other distractions that keep you from sharing quality time with your love.
You can plan a, perfect for you, Valentines escape, complete with star gazing, a sunset hike, and the chance to kick back by a cozy campfire with a bottle of wine.
Here are some ideas to help you spend quality time together, by creating the ultimate woodsy romance without breaking the bank.
Find the perfect spot
It should be quiet, peaceful and filled with countless trees for privacy. There is nothing like sitting at the campfire at night, looking up and seeing the trees frame all the stars in the sky.
One of our favorite places to camp is at Mt. Kidd RV Campground & Resort. It is known for its majestic backdrop and breathtaking views of the Rocky Mountains. Did I mention it's open year round. Also, you can book an RV from RVTravelCentral.
What does your perfect getaway in the woods look like?
We see lots of cozy blankets and extra pillows. There are also strings of lights and maybe a hammock. Having candles sprinkled inside your trailer and outside really sets the scene. The flameless candles would work perfectly and they don't make a mess. Having extra pillows on the bed make it so much cozier when you snuggle up to watch some mushy movies. String lights wrapped around a couple of trees makes it feel like a romantic fairy-tale. Scatter some mason jars around outside and put the string lights inside, it will look like you have captures some fireflies.
What's on the menu?
The path to a true love connection is through your tummy. Well, I think it goes something like that.
You can enjoy a pre-dinner treat with some brie cheese and crackers, this goes fantastic with one of your favorite bottles of wine.
For the main dish, Lady and the Tramp had it right, nothing is more romantic than spaghetti and meatballs. On a chilly night, pasta and wine warms the soul.
Mmmm desert, my favorite, besides breakfast. It also is the most important meal of the day!
Grab your glass of wine, top it up if needed, and head outside to the campfire and make the best s'mores ever! Another great choice is chocolate fondue, grab those strawberries and start dippin.
This is where those extra blankets come in handy to bundle up on your camping chair built for 2. Another tip to staying warm around the fire is grab a small shovel and scoop up a couple of toasty embers then place them under you camping chair. That warms everything up!
After dinner drinks
On a brisk evening under the stars there are a couple of favorite camping cocktails sure to warm you right down to your toes. Try out this combo, green tea and honey whiskey, it is the perfect mixture of sweet and warm. Another good one is of course hot chocolate and peppermint schnapps. Or while you have the marshmallows out, why not roast some up and dip them in baileys.
Things to do together
Having a lazy day, watching movies and eating everything that is bad for you sounds awesome, but if you want to get out and get some fresh, crisp air, here's some ideas. Bring along a sled, find a hill and go tobogganing, being silly and carefree is so much fun. Try snowshoeing, if you don't own a pair you can always rent some. Go for a hike and find the perfect spot to watch the sun go down, when it's time, bring a blanket, and some wine of course, and take it all in. With all that fresh air, having an afternoon nap is always nice. Trying jumping into your double hammock and have a great snooze together.
It's the little things that mean the most, after dinner why not share a slow dance in the kitchen, with or without the music. Ladies you can do the asking too!! One of the ways to end the evening….wink wink, is the star gazing, maybe you will see a shooting star.
Don't forget to bring
Pillows: the more the cozier
Extra blankets: Like pillows you can never have too many blankets.
Battery or solar powered string lights
Flameless candles
Portable music player: create a playlist of your favorite romantic songs.
Ozark Trail 2-Person Camping Love Seat
Double Hammock
Massage oil
Turn off your Mobile Devices for the Day
The is super important, no matter what you do on Valentine's Day, turn off your mobile devices and focus all your attention on your love. That will be the most loving, romantic thing you can do.
Remember
If you don't have a travel trailer to take on your getaway, RVTravelCentral can hook you up!