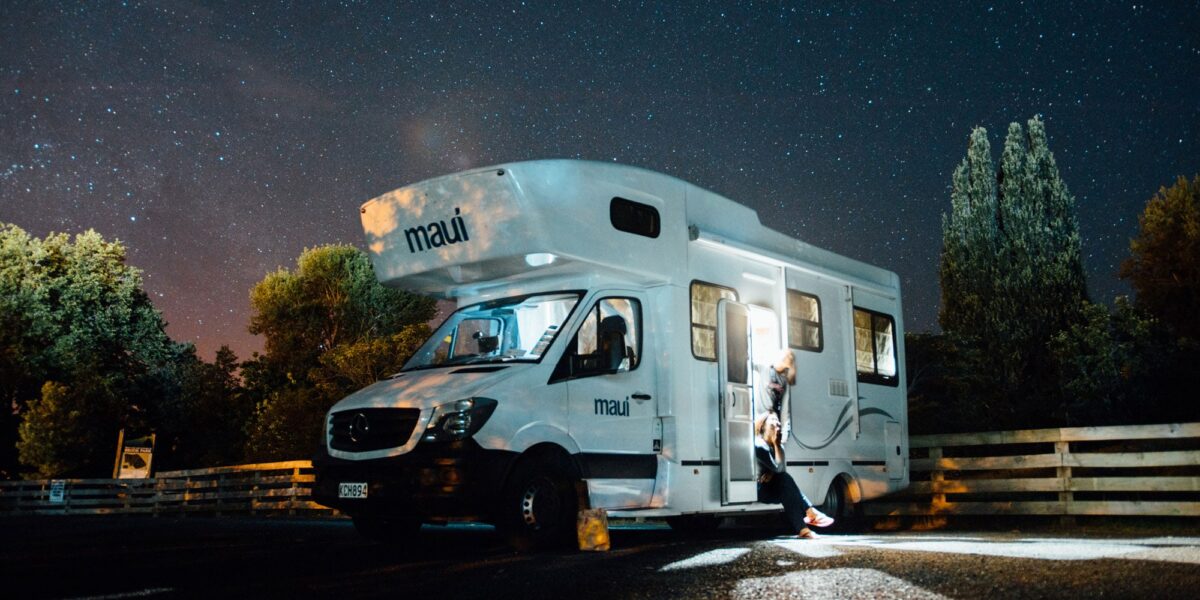 Camping Is Back
As we begin to see the light at the end of the social distancing tunnel, now is the best time to start thinking about exploring the outdoors close to home this summer. With the obvious assumption that COVID-19 hasn't established itself in provincial parks or popular campgrounds, camping seems like the perfect and most affordable option this summer. While staying locked up at home with the entire family for months while the kids run around screaming has been calm and relaxing, (snicker) it's time to look for a vacation that keeps you close to home. Or the distance between your friends has been hard and it's time to get together, whatever the situation, a camping trip is a perfect opportunity for everyone to reconnect.
We have the perfect solution for this! Skip the airports, the boarders, and head into the Canadian wilderness to get a breath of fresh air, without the risk of catching any virus. As campgrounds and parks slowly start to open back up across the country, it's only a matter of time before one near you has opened its pine smelling gates to the general public!
Though, now that you're sold on the idea of venturing into the woods for a fun family adventure, how are you going to do it? Especially if sleeping on the floor with nothing but a thin sheet of tent plastic separating you from the bug-infested dirt below you doesn't sound inviting. Like mentioned before, this is supposed to be relaxing, so the best solution is to consider renting out an RV for your cozy camp getaway.
By renting an RV from someone in your community via RVTravelCentral, you and your family can maintain your sanity with running water, comfortable beds, and a nice place to catch some shade in the hot summer months. The best part? If you're renting the RV, you don't have to worry about it once the trip is over, no stressful storage, no monthly payments, and total insurance coverage in case anything goes wrong.
Now, we assume you've already stopped reading in order to rush onto RVTravelCentral to book your next RV trip, but if you haven't yet, we strongly encourage you to do so. Stay tuned to further announcements about which parks are opening up and which provinces are ready to start camping out! This newsletter will be your weekly source for the latest news for our RV community. Look to us for how to plan your next steps, and begin to promote your RV rentals.
Find out exactly what is happening in your province this week!
RVTravelCentral Campground Updates in Canada
National Parks Update:
On June limited visitor access and services will be offered at select national parks, national historic sites, and national marine conservation areas.
This means:
Starting June 1, visitors will be permitted to access some trails, day use areas, and green spaces at some locations.
Highways and roadways which pass through Parks Canada places will remain open.
For safety, visitors should not try to access locations that are closed.
Starting June Parks Canada will begin to offer some camping services at select national parks and national historic sites across the country. Initially, camping will be available only to visitors with existing reservations. Parks Canada will gradually begin to accept new online reservations for some campgrounds over the coming weeks.Visitors are encouraged to visit the Parks Canada website dedicated to camping during COVID-19, plan ahead and be well-prepared for their visit.
Parks Canada will continue to deliver services critical for Canadians, including highway maintenance, fire response, dam operations, and water management on historic waterways, avalanche control, among others.
Specific Parks Canada locations
Below, please find the links to specific Parks Canada locations that have special instructions.
Western Canada
British Columbia
Alberta
Prairies
Saskatchewan
Manitoba
Ontario and Quebec
Ontario
Quebec
Atlantic Canada
Nova Scotia
Prince Edward Island
New Brunswick
Newfoundland and Labrador
Northern Canada
Yukon
Northwest Territories
Nunavut
British Columbia
Quick Update:
June: People across the province, once again, have access to safe outdoor recreation opportunities, while meeting the guidelines of the Provincial Health Officer (PHO).
Most recreation sites are open to camping
Many sites provide simple, rustic camping with basic facilities and minimal maintenance
To ensure physical distancing, you may notice some changes in campgrounds, including additional spacing between campsites and limitations on the number of guests in campgrounds
Backcountry cabins will remain closed
Recreation sites that attract large crowds may remain closed until it is safe to reopen at a later date
Health and Safety Guidelines
As we get back into our recreation sites and trails, it is critical that we continue to abide by the guidelines and recommendations of the PHO, which includes non-essential travel.
Minimize the risk to your health and safety by:
visiting sites and trails close to home
respecting any facility or area closures and to follow the physical distancing requirements set out by the PHO
bringing hand sanitizer and practicing appropriate hygiene. If you are sick, please visit another time
RSTBC is doing everything they can to ensure sites and trails are safe. We are all in this together, and we are counting on everyone to do their part so sites and trails can remain open.
For now, visitors can expect the following:
Recreation Sites
Sites are open to camping and day use activities
Be prepared to use your "clean trip kit"
Campers are expected to carry out their own garbage, "Pack it in, Pack it out"
We need all visitors to do their part to keep site operators, staff, and other visitors safe
Recreation Trails
Trails remain open; however, associated recreation facilities are closed
The public is reminded to maintain safe physical distances of at least two meters and choose low risk activities while using trails
Trail users are expected to carry out their own garbage, are responsible for their own safety, and should exercise additional caution as trails may not be maintained during this time
Recreation Facilities
Facilities where people gather and are in contact with frequently touched surfaces will remain closed
Closures will apply to overnight shelters, back-country cabins, day use shelters, and other related infrastructure
Visitors should check out the RSTBC website before heading out to be prepared for their visit and to be aware of any closures.
RSTBC continues to monitor the COVID-19 outbreak closely and is following recommendations set out by the PHO.
Visit the links below for further updates and announcements:
Hello BC
Alberta
Quick Update:
Recreation Relaunch
Environment and Parks has undertaken a number of measures as part of Alberta's safely staged COVID-19 relaunch; boat launches started opening May 14 and campgrounds re-opened June 1. Staffing restrictions and public health directives have required the re-opening of campsites to start with 50 per cent capacity with the intention to move towards full capacity as soon as can be safely achieved in accordance with directions from the Chief Medical Officer of Health. Staff safety, protective measures and physical distancing are among the many issues that site managers and operators will have to address in order to get up to full capacity.
We encourage anyone visiting our provincial parks, protected areas and public land for recreation purposes to make sure you're always following public health guidelines. We thank all Albertans for their cooperation and understanding during this process.
Camping
We're temporarily limiting camping occupancy to 50 per cent capacity while we adjust to enhanced cleaning services and determine how to best support visitors during the pandemic. Reduced capacity also helps ensure we're respecting current physical distancing requirements. In addition:
We want to ensure as many Albertans as possible get to camp this summer, which is why sites are open to Albertans only.
Group camping and comfort camping are not available at this time. Individual and backcountry campsites can be reserved online at Reserve.AlbertaParks.ca.
Check first come, first served for updates as some sites have changed to reservable.
Temporary access restrictions to some facilities such as shower buildings and playgrounds are in place.
Only one household is allowed per campsite with a maximum of six people per site. Second RV units will not be permitted. A second tent may be permitted depending on the site and requires campground approval.
Tenters will be permitted in Alberta Parks'
Alberta Parks is transitioning to cashless operations, so be prepared to pay online.
Dump stations will be available.
Visiting during COVID
We know our Alberta Parks play an important role in both the physical and mental well-being of Albertans. We need your help to reduce the spread of COVID-19 so our parks can stay open, safe and accessible. We are also asking Albertans to:
Continue to practice physical distancing.
Don't visit if you're sick or were recently exposed to someone with COVID-19.
Bring a cloth mask and wear it when you're near other people.
Visit early in the day so you can head somewhere else if a parking lot is full and do not park on the shoulder of roads. If parking lots are full, please consider visiting at a different time.
For everyone's safety, please come prepared with your own water, snacks, toilet paper and hand sanitizer.
Leave no trace; pack out what you pack in. This will keep our parks clean and reduce the potential for human-wildlife encounters.
Follow the advice of public health experts to protect yourself and others during this pandemic.
Be extra cautious and stay within your limits, knowledge, skill and physical ability. Now is not the time to try new activities or head into unfamiliar areas. Continue to avoid high-risk backcountry activities, regardless of your experience level.
Campfires
Campfires are currently permitted for visitors to Alberta Parks and users of public land, but we're asking Albertans to continue to exercise safety to ensure we're not exhausting wildfire resources on human-caused wildfires.
Do not leave your campfire unattended and fully extinguish your fire when you leave. The most efficient practice to extinguish a campfire is to soak it, stir it and soak it again.
Campfires in provincial parks and provincial recreation areas are restricted to designated fire rings. We recommend that backcountry travelers use camp stoves.
We also encourage public land users to practice responsible campfire use.
Know Before You Go!
Know before you go to Alberta Parks or head out for recreation on public land. Plan ahead to ensure you have enough food, water, toilet paper and hand sanitizer. Check this website for the latest status on facility services within Alberta Parks.
Please wash or sanitize your hands before and after using high-touch shared amenities like washrooms, bear bins, self check-in stations, boat launches, docks, water fill stations and dumping stations.
Fishing
If you are an Alberta resident between the ages of 16 and 65, you must obtain an Alberta angling licence to fish. Non-residents must obtain an Alberta angling licence regardless of age. The Alberta Guide to Sportfishing Regulations has detailed information on season and catch limits. More information is available at fishing in Alberta's Parks. Make sure you purchase your licence online.
Municipal and Private Campgrounds
Alberta Health has cleared private and municipal campgrounds to operate under current health guidelines. You may contact Alberta Health for further details.
Visit the link below for further updates and announcements:
Saskatchewan
Quick Update:
Saskatchewan Provincial Parks
Provincial Park campgrounds are open for overnight camping effective June 1, 2020. Only Saskatchewan residents will be allowed to camp or visit Saskatchewan provincial parks.
SaskParks urges people to follow social distancing practices and take necessary precautions to reduce the spread of COVID-19.
Park staff are available by phone (1-800-205-7070) or email ([email protected]) to answer questions.You can also visit saskparks.com for more information.
For the most up-to-date information on 2022 reservations and camping season, please review Provincial Parks FAQ.
Regional Parks
Regional Park campgrounds are open for overnight camping effective June 1, 2020. Only Saskatchewan residents will be allowed to camp or visit Saskatchewan provincial parks.
For regional parks information, email your questions to [email protected] or visit saskregionalparks.ca.
 National Parks
Effective June Parks Canada will begin to offer limited access and services while maintaining physical distancing measures. Openings will differ across the country. Information will be updated regularly. Learn more.
All overnight camping in both Prince Albert National Park and Grasslands National Park is closed until further notice.
Visit the link below for further updates and announcements:
Tourism Saskatchewan
Manitoba
Quick Update:
Campgrounds will open as regularly scheduled. Reservations may be made now for yurts, cabins, group use areas, and Birds Hill campsites.
The Parks Reservation Service launched Monday, May 4 at 7 a.m. for Winnipeg Beach and Whiteshell campsites, and Wednesday, May 6 at 7 a.m. for all remaining locations.
Please note that group use areas, cabins, yurts, and campsites may be restricted at any time depending on the evolving public health situation. Reservation holders will be notified if decisions are made that would affect their reservations.
June 1
Manitoba residents will be permitted to travel directly to parks, campgrounds, cabins, lodges and resorts north of the 53rd parallel from within Manitoba.
Travellers are to follow the same guidelines in place for Manitobans travelling to a cottage or second residence, including:
Do not travel if you or any of your family members require medical care or have symptoms of COVID-19 (fever, cough, runny nose, sore throat, shortness of breath or difficulty breathing). If you have any symptoms, use the screening tool before you travel to seeif you need to be tested.
If you or anyone with you begins to feel ill or experiences COVID-19 symptoms, return home immediately.
Do not use local health providers, unless it is an emergency.
In the event of a medical emergency requiring evacuation, be sure you can contact local authorities. Emergency contact information varies by region. Ensure you collect and take this information with you before you leave home.
Bring required prescription drugs and medical supplies.
Avoid visiting local communities, including First Nations communities, as much as possible.
Travellers should also respectfully observe local restrictions and practice physical distancing if it is necessary to visit local communities and First Nations communities, or use curbside pickup if it is necessary to visit local businesses.
Visit the links below for further updates and announcements:
Ontario
Quick Update:
Opening Beaches and More Camping Opportunities in Ontario Parks
As Ontario moves forward with the next steps of reopening the province, the government is gradually opening more facilities and services at Ontario Parks over the next few weeks in regions entering Stage 2.
Openings include:
June 12, 2022
Beach access will begin to open on June 12, as maintenance and water testing are completed.
Before planning your trip, click on the "Parks" drop down menu to view the Facilities and Activities icons to see if beaches are available at the provincial park you wish to visit.
June 15, 2022
Campers already enrolled in this year's Ontario Parks Seasonal Campsite Program will now have access to their sites at the majority of participating parks.
Week of June 22
We will start gradually opening campgrounds and more facilities and services including providing washrooms, drinking water and opening trailer sanitation stations. The remaining backcountry camping will also now be available at all provincial parks and conservation reserves.
Reservations for arrivals up to and including the park specific extended closure date will be automatically cancelled and you will receive a full refund with no penalty. There is no need for you to contact Ontario Parks to receive your refund.
Amenities:
We also plan to slowly open roofed accommodations, park store and rental operations, visitor centers, playgrounds and sports fields when we are able to do so.
Facilities such as showers, laundry, group camping, picnic shelter rentals and swimming pools will remain closed for the season.
We are actively working as quickly as we can to open as many facilities and services as possible for this season.
Public Health Measures
Safety of our visitors and staff is always our top priority. We will be implementing measures to address overcrowding and promote physical distancing in our park spaces and buildings during busy visitation times by limiting occupancy for day-use and camping in select provincial parks. This may include limiting the number of daily vehicle permits sold or the number of campsite available for reservations. You may notice that day use parking areas will not be as full or some campsites will remain empty during your stay.
We will be continually assessing our approach and may need to make adjustments to services depending on the advice of the province's medical officials.
Regional Opening
It's important to note that these additional activities and facilities will be aligned with the regions opening in Stage 2. As more activities and facilities begin to open, we encourage visitors to regularly check back by selecting the "Parks" drop down menu to view the Facilities and Activities icons to see what's available at the park you wish to visit.
Please review the Frequently Asked Questions or the "Visiting Parks" section for more details and information on our facilities, services and programs.
Visit the link below for further updates and announcements:
Ontario Parks
Ontario Private Campground Association
Quebec
Quick Update:
Quebec Tourism Minister Caroline Proulx announced that marinas, accommodations like Airbnb rentals and campgrounds can resume business starting June 1, except in the greater Montreal and Joliette areas.
Overnight stays will be permitted in provincial parks, and hunting and fishing camps are allowed to open.
Proulx specified travel between regions of the province is still discouraged but is not prohibited, and anyone doing so should be stocking up on supplies in their home region before heading on any trips.
Rentals are limited to single households whose members have been quarantined together, and there must be a 24-hour grace period between rentals to any group of more than five people.
Visit the links below for further updates and announcements:
Quebec Parks
New Brunswick
Quick Update:
New Brunswick plans to reopen the province in a phased approach and is currently on phase 2 of their plan which includes:
Under the new phase of the recovery plan, the two-household bubble still applies. The list of things that can reopen, restart or happen again includes:
Outdoor gatherings of up to 10, with physical distancing
Elective surgeries and non-emergency health services
Religious services, weddings, funerals for up to 10, with physical distancing
In-person programs at post-secondary institutions
Museums, galleries and libraries
Offices not deemed essential during initial emergency phase
Retail establishments, including malls
Restaurants
Campgrounds and outdoor recreational activities
Licensed early learning and child care centres, starting May 19
Unlicensed child-care providers
Day camps
ATV trails
On Friday, May 29, 2022, New Brunswick loosened additional restrictions under the Yellow level. At that time, the following will be allowed:
Outdoor gatherings of 50 people or fewer with physical distancing. Religious services of 5.
On Friday, June 19, 2022, overnight camps will be able to open.
All unnecessary travel into New Brunswick is prohibited. Everyone entering New Brunswick at any point of entry, including airports, must stop when instructed to do so by a peace officer and answer any questions as required to support the intent of the requirements of the Chief Medical Officer of Health. With few exceptions, anyone who comes to New Brunswick from outside the province and remains here is required to self-isolate for 14 days.0 people or fewer can take place indoors with physical distancing.
Visit the link below for further updates and announcements:
Nova Scotia
Quick Update:
Parks and Beaches
Provincial and municipal parks and trails are open. Gathering limits and social distancing guidelines must be followed.
Parks Canada is offering limited access and services at many National Parks and Historic Sites while maintaining physical distancing measures. Please visit their website for more information..
Private Campgrounds
Effective June 5, private campgrounds can open for all types of campers. They can only operate at 50 per cent capacity and must ensure public health protocols are followed, including social distancing and adequate distance between campsites. The province has developed an online resource to help businesses planning to reopen or expand services: https://novascotia.ca/reopening-nova-scotia/
Provincial Park Campgrounds
Provincial campgrounds will open Monday, June 15, at a reduced capacity to ensure adequate distance between campsites. Campsite reservations will open over four days starting Monday, June 8. Due to self-isolation requirements for visitors, provincial campgrounds will only be open to Nova Scotians in 2022. Reservations must be made prior to arrival, and only registered campers will be permitted to enter the campgrounds.
Further information is available on the Nova Scotia Provincial Parks website: https://parks.novascotia.ca/
Outdoor Recreation
You can fish from shore or a boat. However, you need to maintain a physical distance of at least 2 metres or 6 feet from others, when you're on shore and at the boat launch. If you're fishing from a boat, you can only be with people who live in the same house as you do. No derbies or festival events are currently allowed. People from outside Nova Scotia cannot sport fish here or tow boats to sport fish here at this time.
You can participate in archery, equestrianism, golf, paddling, surfing, sailing/boating and tennis at outdoor facilities provided social distancing, environmental cleaning and participant hygiene can be maintained. Organized coaching or training, competitions, tournaments, regattas or similar events are not permitted.
Visit the links below for further updates and announcements:
Gov of Nova Scotia
Newfoundland
Quick Update:
Moving to Alert Level 3 allows both provincial and private campgrounds to open up with restrictions, with many private parks opening on Monday, June 15. Day use is permitted, with overnight camping limited to RVs or cabins with their own water supply and washrooms. Overnight tenting will be allowed in Alert Level 2.
According to the provincial government, overnight camping at 13 of the province's provincial park campgrounds will be permitted on June 19.
In a news release, government said checkpoints and park dumping stations will be open, but playgrounds, equipment rentals and comfort stations will remain closed. Outhouses will be open for day use.
Guidance for Campgrounds
Note: National parks are subject to rules and regulations by Parks Canada. The information below pertains to provincial and private campgrounds in Newfoundland and Labrador.
In Alert Level 3, provincial, municipal and private campgrounds are permitted to open for limited overnight camping, with restrictions.
Decisions regarding the timing of Provincial Park opening rests with the Department of Tourism, Culture, Industry and Innovation.
General Restrictions:
Day use of campgrounds and parks is permitted in Alert Level 3.
Overnight camping access will be limited to self-contained units, including RVs or cabins that have a water supply, holding tanks and personal washroom facilities.
Occupants of a campsite must be from the same extended bubble.
There must be a distance of at least 30 feet between units (measured door to door) to ensure appropriate physical distancing. Campers must stay at least 6 feet away from each other, unless they are part of the same bubble.
Overnight tent camping is not permitted in Alert Level 3. No group campsites/reservations are permitted, and double sites cannot be booked.
Except for pit privies, toilet and laundry facilities, all shared facilities, such as showers, cookhouses, playgrounds, clubhouses, communal fire pits and firewood distribution centres must remain closed. Laundry facilities can only be used by one household at a time.
Food services are permitted to offer in-person dining at reduced capacity, in accordance with the restaurant guidelines.
Visit the link below for further updates and announcements:
PEI
Quick Update:
Privately-owned campgrounds are among the businesses allowed to reopen beginning June 1.
Campgrounds are permitted to reopen to P.E.I. residents as part of Phase 3 of the province's COVID-19 ease-back plan, but there will be a number of changes.
Playgrounds, swimming pools and recreation centres will be allowed to open. However, there will be limits to the number of people who can use these facilities, hand sanitizer stations will be put in place and common areas, including washrooms and laundry rooms, must be cleaned a minimum of five times within a 24-hour period.
Campsite owners must also track all guests and visitors into their sites and keep that information for one month for contact tracing purposes.
The P.E.I. government announced all provincially-owned campgrounds would open June 26. However, they will only be open for Islanders who booked their seasonal campsite prior to March 26.