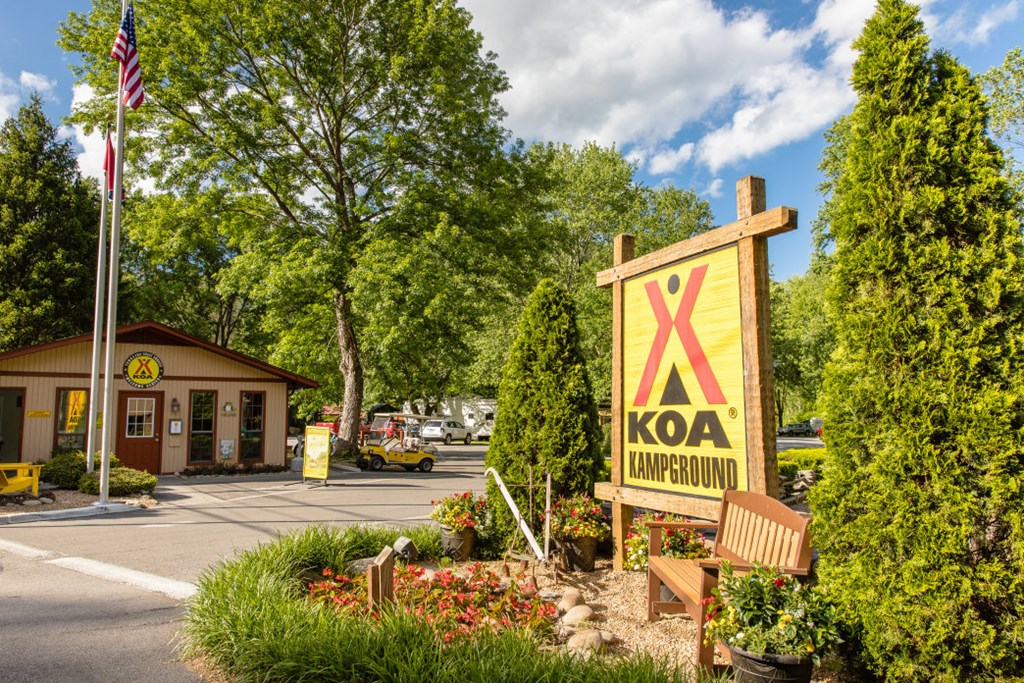 Camping in Cranbrook: The Perfect KOA Campground
There are many roads between British Columbia and Alberta. Avoid the busy Trans-Canada Highway, take a scenic detour along Highway 3 (the Crowsnest Highway) in Southern BC, and make an extended pit stop for camping in Cranbrook, BC. Here are six reasons why you should spend a couple of nights camping in Cranbrook at the Cranbrook/St.Eugene KOA campground:

1. The scenic views
:
Imagine walking out of your RV in the morning to see the stunning Rocky Mountain vista on your 'doorstep'.
2. KOA's RV-friendly sites
:
If you're new to RVing or aren't comfortable driving a large RV, have no fear: there are many pull-through campsites here. You can also hook up to 50 amp service, watch cable TV, and get free wifi.
3. The local golf course
:
For the golfers among us, the St. Eugene Golf Resort and Casino (rated as one of the top three golf courses in Canada) is walking distance from your RV. The non-golfers can enjoy the casino, spa, local entertainment, and dining while you finally get that hole-in-one.
4. The abundance of local activities
:
Stay on site and shoot some hoops, as well as enjoying a fully-equipped games room, play horseshoes, serve up a game of badminton, or take the kids (or kids at heart, like you) to the playground.
5. They're pet-friendly
:
Dogs are welcome at this KOA campground, and they even have an on-site dog park!
6. They deliver
:
This KOA definitely delivers…especially when it comes to food! This may be the only campground in Canada that delivers food and beverages from their onsite restaurant directly to your campsite, 14 hours a day, 7 days a week during the summer. Choose from several breakfast, entrees, flatbreads, desserts, and an assortment of beverages. If this isn't a luxury camping service, we don't know what is.
Make sure your next vacation takes you through Cranbrook, BC, book a campsite at the Cranbrook/St.Eugene KOA campground. If you need to rent an RV to get you there, find your perfect rig on RV Travel Central.