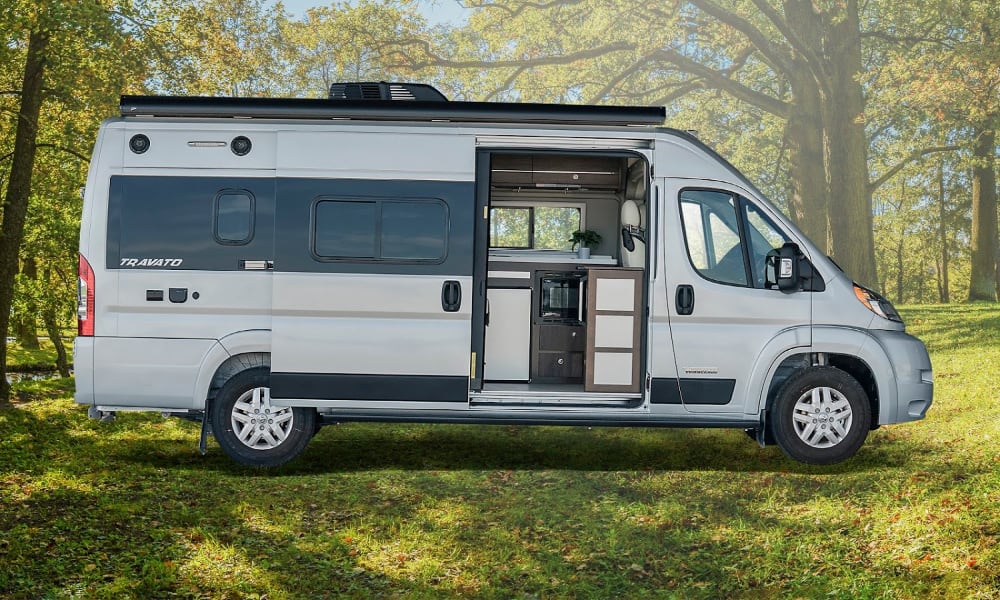 Camping Cocktails
If there's one easy way to spruce up a camping trip, it's gotta be some great cocktails! Not only will a nice drink refresh you on a warm day (or warm you up on a cool day), but you'll also be glad to have something up your sleeve that's a little more exciting than a good ol' beer. The problem is, when you're a little tight for space in the fridge or cooler, you can't always whip out the full bar of your dreams.
Worry not though, there are some great cocktails out there that require minimal ingredients and no time to make. These are our favourite cocktails to make while we spend time in the great outdoors.
Camping Sangria
Wine (red or white, don't worry about splurging here!)
Vodka
Fruity Soda (Fresca works well)
Variety of Sliced Fruit (almost anything will work from berries to citrus, but we really do not recommend banana)
Directions: There's no measurements here since we use a mason jar as our guideline. Add as much fruit as you'd like — we aim for a couple layers. Fill with vodka about a quarter way and fill the remainder with wine. Let sit for at least 12 hours and when you're ready to use, toss some of the fruit in a cup and fill partly with sangria, topping the rest of the cup of with the pop.
Why we love it: The word "premixed" is music to our ears when we're talking about camping. With this recipe you take 98 percent of the work out of it before you even leave — no cutting fruit, no fancy mixing required on site. Not only will you feel fancy drinking this while you're camping, but you will also have a delicious snack to munch on while you drink it.
Hop, Skip and Go Naked
2 Cans of Frozen Concentrate (lemonade or juice)
1 Bottle of Hard Liquor
5 or 6 Cans of Beer
Directions: Mix and you're ready to go!
Why we love it: This is an improviser's paradise — modify this recipe as freely as you'd like. You can take it any direction you're feeling. If you want an easy sipper, cut out half the hard liquor and sub in soda. If you want bigger flavour, go with a citrusy IPA for the beer. If you're making this last minute, use whatever you have and it will probably be pretty tasty.
Vodka-Infused Watermelon
1 Large Watermelon
1 Bottle of Vodka
Directions: If it isn't flat already, trim a bit of the watermelon's rind so it sits comfortably without rolling too much. Take the cap off the vodka and trace around it on the melon, then cut a hole that size in the top of the watermelon (save that bit of the rind to seal the melon for transport). Spoon out a bit of watermelon from the hole so that the entire bottle neck of the vodka will fit in it (Check this by putting the cap back on and testing it out). Once it's sized properly, slide the uncapped vodka in and let it sit in room temperature until the melon is infused — 12 to 24 hours, usually. Refrigerate if you please and slice it up like you normally would.
Why we love it: Who said cocktails have to be liquid? This is a boozy twist on a childhood snack and an old-school twist on your typical cocktail. It also is a lot easier to accomplish than it might sound and only takes around 5 minutes of real work. Make sure you keep this out of the kid's reach though, it looks exactly like a regular watermelon!
Irish Coffee
1 oz of Whiskey
7 oz of Coffee
Sugar To Taste
Optional: Cream (If you are the fanciest of campers, make whipped cream)
Directions: Make coffee, add whiskey and sugar. Top with cream.
Why we love it: The coffee makes this a morning drink, the booze makes it an evening drink, so we say have it at whatever time of day you please — you're on vacation after all! This drink will keep you nice and toasty when the temperature drops, so it's a good backup for some of the other concoctions you may be planning. If you aren't a coffee person, try a whiskey hot chocolate.
Roasted Marshmallow Bailey's
Bailey's
Marshmallows
Directions: Roast marshmallow, scoop (and probably eat) delicious gooey inside, fill centre with Bailey's. Sip and then eat the rest of the marshmallow.
Why we love it: Adult take on s'mores — what's not to love? Easy to make, no dishes to clean and it is delicious. Basically a triple win here, and it can even be fun for the whole fam if your kids like roasting marshmallows for others.