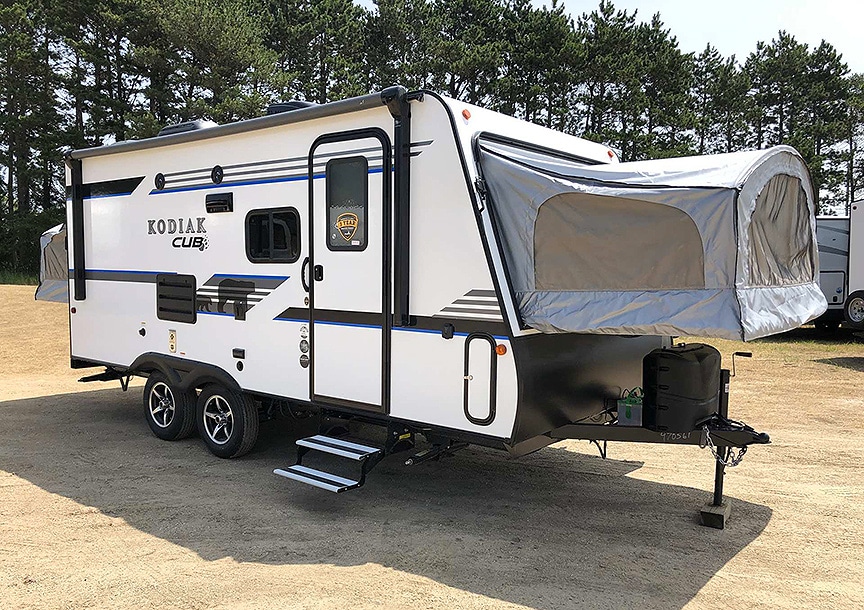 ALTERNATIVE USES FOR YOUR RV DURING COVID-19
Leisure trips and fun family vacations to far-off destinations might be off the table for many families right now, but that doesn't mean your RV has to sit at home gathering dust.
In fact, if COVID-19 has taught us anything, it's that we have to be creative, resilient, and flexible to ensure that life is as comfortable as it can be through a particularly challenging time. That can mean using your RV in other ways that can benefit you and others in your community.
Since you are not able to use your RV for fun, why not use your RV for service purposes?
Guest Accommodations
There are many families that need to be together or close by at this time, and a way to do that would be to utilize an RV.
Your RV is no longer traveling to a campground with your family and it is not rented currently, so why not allow it for guest accommodation!
Also, keep in mind that there are a lot of travel restrictions. For example, you currently cannot travel between the provinces of Ontario and Quebec. Think of your RV as a hotel on wheels and have your RV available to those who need a place to stay during self-quarantine. We understand that cleanliness is a concern but please follow the proper cleaning guidelines that we have provided from recommendations that the Public Health Agency of Canada Guidelines. Some of the enhanced rules to help ensure safety include guidance that there should be a minimum of 72 hours between stays, as well as maintaining proper social distancing between owners and any guests
Working From Home
Many organizations are now having to adapt to new circumstances, such as having employees work from home. With COVID-19 many people are now working from home and may not have a proper set up for a peaceful and serene work environment.
Although it is so nice to be around our furry family members, adorable little people, and loving spouses, they can be quite the distraction. So, think of your RV as a very comfortable workplace on wheels.
Parents are now having to set their children up with online learning. With these digital classes, this can also be a distraction for the children and parents. Parents are trying to work and students are trying to learn. This makes for a bit of a difficult situation. We call the RV for a distraction-free environment!
Personal Time
Take some time for yourself. Getting some space and taking time to gather your own thoughts will be extremely positive for you. You are used to working 8-12 hours a day at a workplace and suddenly you are at home 24/7, no longer surrounded by work colleagues but now you are with your family and/or roommates. Emotions can get the best of us during these times, so it's okay to take some much-needed you-time. Take care of yourself.
You and your family can still have fun by using your RV for a family camp out! Gather a bunch of blankets, pillows, head out to your RV and watch a movie together. If you have a fire pit in your backyard, be sure to get it ready for some s'mores! There's no reason why you cannot have your own vacation at home! Also, you can easily list your RV for rent on RVTravelCentral
We hope that everyone is staying safe and remaining positive throughout these challenging times.