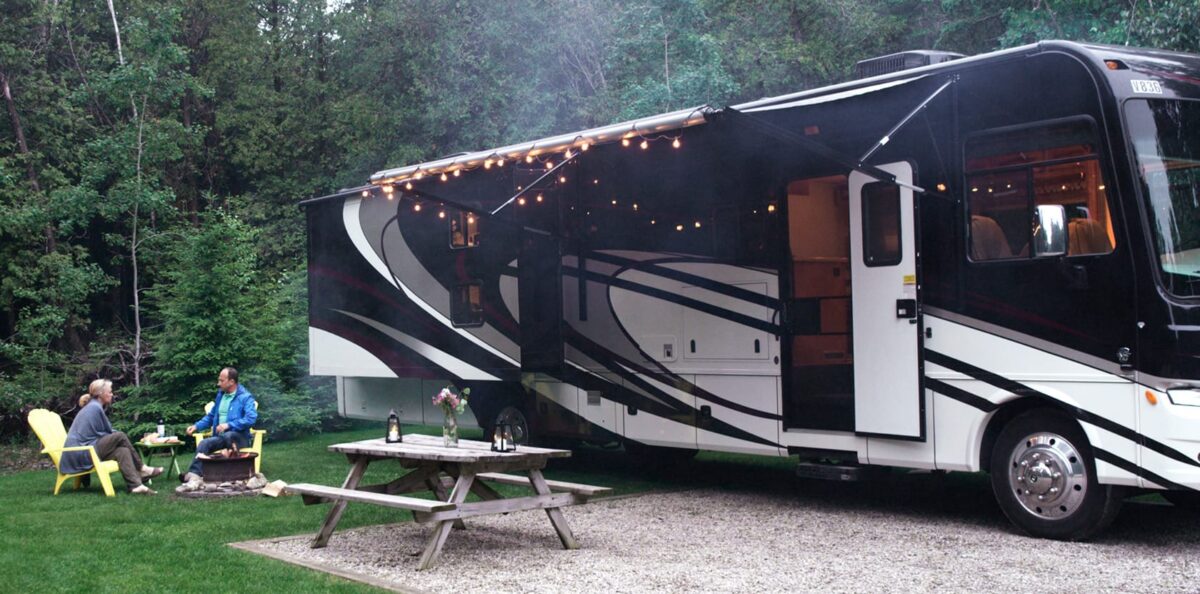 6 Reasons to List Your RV for Rent Today
Summer is coming up
It might still technically be spring, but the weather is starting to heat up. With average highs in Alberta reaching up to 20℃ in May, temperatures aren't always too far off from those you get in the middle of July. For nature lovers, this means it's time to get outdoors ASAP, and with the free park passes for Canada 150, everyone is extra eager. According to Parks Canada, camping reservations are up 33% this month from previous years, so don't miss out on the camp rush! List your trailer for rent on RVTravelCentral today and make the most of this year's surge.
You're the boss
The beautiful thing about listing your trailer for rent on RVTravelCentral is that you're in complete control. Right from the beginning, you get to decide how much you want to list your trailer for. Hoping to make use of your RV for a few weeks this summer? No problem, it's totally up to you when your rental is available. We've also made it easy to accept or decline any rental requests. You're the boss, so you get to call all the shots!
We give you the tools for success
We're taking all the guesswork out of renting your trailer, so you can focus on getting the most out of your RV. Once you have a verified account on RVTravelCentral, you can manage one or multiple listings from it within your dashboard. All messaging and transactions are done through our secure platform, so you can be confident that your private information is staying safe. We also make sure that all funds are deposited directly into your account after every rental, taking away any of those awkward "please pay me" interactions we've all experienced at some point!
Peace of mind
Any verified trailer that's rented through RVTravelCentral is protected under our million dollar insurance policy, every single time it's booked. This way you know that your beloved trailer is safe even when it's not in your hands. From theft, to collision, to liability, you'll have peace of mind that your RV is always being protected.
People want to rent your trailer
There are lots of people across Canada that want to get out on the roads, whether it be for a romantic weekend away or a big family vacation, they want to experience everything Canada has to offer. A lot of these same people simply don't have the money or the time to justify buying a trailer just for themselves. That's where you come in! By listing your trailer for rent on RVTravelCentral, you not only get to share the travel bug and support the local economy, but you'll be making money while you're at it. Check out what renting your trailer through RVTravelCentral can earn you!
It's free
You get to be your own boss, make some extra money and rest assured that your trailer is being protected the whole time, but best of all, it's completely free. Signing up for RVTravelCentral and listing your trailer for rent won't cost you a penny, yet there's so much to gain.
So what are you waiting for? Head to RVTravelCentral, sign up and click on "List Your Trailer". Put your lazy trailer to work for you today!
♥ RVTravelCentral