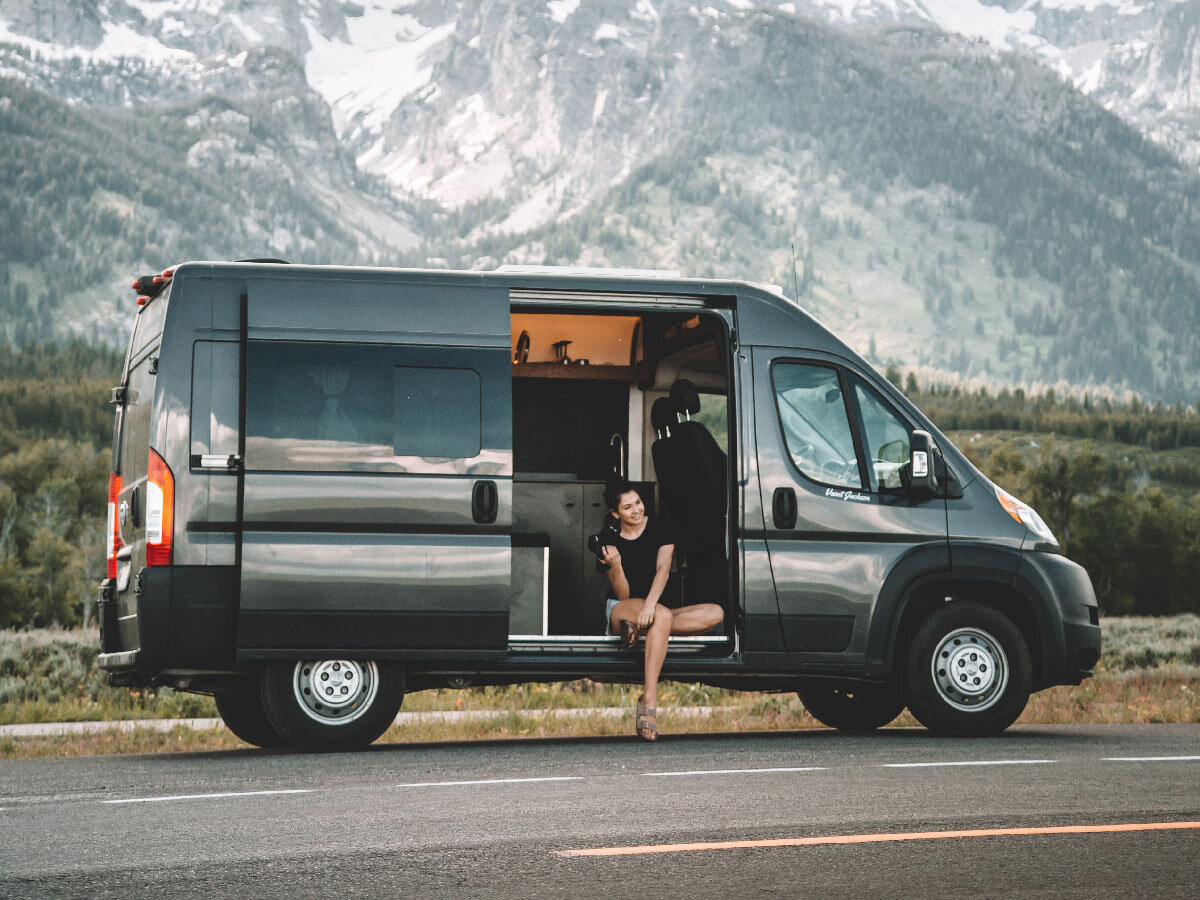 5 Steps From Idle to Income
Travel trailers were born to explore! They want to see new things, feel the vibration of the road on their tires, hear the sounds of laughter, they simply radiate sitting next to a campfire and they yearn to create memories. Don't let your trailer sit with a sad face! Help it be the trailer it was meant to be!
On a serious note – renting out your travel trailer can be a great source of income and we are finding it can be fun too. With the peer to peer sharing marketplace (rvtravelcentral for example) growing in leaps and bounds, why not join the movement, take that born to explore asset and "roll" it over into a money source. Let's check out our 5 steps to get you wheeling and dealing….
1) Get Educated
Every great business starts with research and a plan. Nothing will prepare you for success better than knowing your trailer, your customers and your market. We speak from experience when we say the results will surprise you, and knowing your strengths (and weaknesses) early on will help you steer your efforts in the right direction.
A few thoughts to get you started:
Product Research:
What are your trailer's most popular or unique selling features? What are its strengths that you can focus on? Where can you improve it?
Market Research:
We know there's a growing demand for travel trailer rentals, but what is the demand in your area? How many trailers are available for rent nearby? Is the supply meeting the demand?
Competitive Research:
Check out similar trailers for rent in your area. How are they priced? How are they being marketed? What condition are they in? How does your trailer compare?
Demographic Research:
Is your trailer suitable for couples? Families? Any specific demographics you should cater to? What would interest them most about your trailer and your area?
Destination Research:
What are the popular destinations in your area? Odds are your guests will want to visit those destinations!
2) Prep Your Trailer
Now that you know your market, consider your findings and ask yourself how you can prep and cater your trailer to your market to draw people in to your listing. Do you have repairs and cleaning to cross off the list? What can you say, do or provide to make your trailer stand out? Do you have any extras that are easy for you to throw in with your trailer? How can you personalize the guest experience?
The possibilities are endless here, and every little thing you do to improve your trailer is another step towards success.
Consider, for example when you travel to a Bed and Breakfast. What amenities send a lasting impression? Is there something unexpected that enhanced your time spent there? Was there something you noticed that made you think "how clever!?" Were there available add ons you could purchase to suit your stay better?
Maybe you have some adventure equipment that can go with the booking. Maybe you have a canoe potential guests can add on to their reservation? Some campers hit off grid locations and you happen to have a generator. Add it to your listing and they can then add to their week in the woods.
3) Pricing
Possibly the most critical aspect of any business is pricing. Travel trailers aren't a commodity; it's not a race to the bottom when it comes to pricing. But it is important to ensure your trailer is fairly priced.
Supply and demand plays a big part here. If the demand exceeds the supply, you will see higher prices. If the opposite is true, your rates will have to be more competitive.
Check your research and compare the pricing of your competitors' trailers. Check local RV dealers and their rental pricing. If your trailer is more affordable or has amenities that are hard to say no to, you've got an edge! If not, how easily can you justify the extra price? Is your trailer in better condition? Is it more luxurious? Bigger? Can you add amenities with wow factor?
It's also worth looking into the prices of other accommodations in your area. Remember, you may also be competing against hotels, motels, rvtravelcentral's, guesthouses, hostels etc. It depends on the wants and needs of your guests, and price can be a factor.
A great question to ask yourself is this: If you didn't own a trailer, would you rent yours for the listed price?
Finally, don't be afraid to change your price! Consider experimenting from time to time, and respond to market fluctuations as they occur.
4) Marketing
Almost as important as pricing, how you market your trailer can make all the difference. Many people confuse marketing with advertising; they're definitely not the same things! Advertising is only a small part of marketing, and a lot of marketing can be done affordably (or free) if you know what to do.
Here are some marketing best practices you can do for your trailer:
Choose your listing title carefully.
It must be attention-grabbing, unique and fitting for your trailer all at the same time!
Take great photos, and lots of them.
We cannot tell you enough how important great photos really are. People are drawn to the visual and will be drawn in to read it all or flip to the next listing.
Be thorough
Fill out your rvtravelcentral listing profile as completely as possible. Update it as needed.
Stay up to date on changes and education
Follow our tips on how to make a killer listing for your travel trailer. WE will be updating that post as needed.
Know your demographic
Cater your description to your demographic (you did your research right?). If it's a 2-sleeper, mention how great your trailer is for couples. If it's a more luxurious trailer at a higher price-point, use language that appeals to a higher-end guest. Humour is generally well received, but keep it G-rated!
Get social
Use your social media and share, share, share. You could even go one step further, really get entrepreneurial and build your own website that links to your rvtravelcentral listing for bookings. While we promote all our owners, going a step above and beyond to promote on your end will only help your business. Free WordPress sites can help you create the journey of your trailer. Ask for renter's photos, share in their adventures and really build up your trailer's personality and your appeal. Which leads us to share our final step….
5) Customer Service
You got a booking! Your trailer is going on an adventure! That's great news in itself, but it's also a huge opportunity for you! Providing great customer service can earn you a great review (and reviews are more important than they've ever been). But it can go so much farther, resulting in your guest coming back year after year, and referring their friends too! Creating an ambassador for your trailer is a powerful tool for building your business, and is as easy as providing an amazing experience for your guest.
We could (and will!) write entire entries about creating a great experience, but here are some easy tips anyone can follow.
Respond to inquiries quickly.
If you're tied up, send a quick note saying "I won't be able to respond to your request today, but will be sure to get back to you tomorrow. Thanks!"
Respond completely.
Answer every question and address any concerns potential guests may have. Giving your guests confidence that you're listening to them goes a long way in building trust. Double-check that you're spelling your guest's name correctly in all correspondence.
Be friendly, polite and respectful.
Build and maintain trust by being honest, transparent and fair.
The fortune is in the follow up! If you haven't heard back from a guest in a few days, send them a quick note to ensure they're not waiting on you for anything. Be sure to show you care about them and their experience, rather than being too pushy or salesy.
Be professional and friendly in person.
Arrive on time for any meetings or key handoffs, dress nicely, make eye contact, smile 🙂
Make sure your trailer is clean and lives up to your listing.
Share useful information or quirks your trailer may have. If you have to jiggle a lock or apply a little extra force to a window, let your guests know before they drive away.
Get Detailed
Add little touches to the trailer that will improve the guest experience, such as pamphlets, matches, even just a friendly note wishing them a great vacation. Perhaps conversations with pending guests could give you a clue to an appropriate welcome surprise within reason and budget of course – something as simple a couple of rainy day magazines or some campfire popcorn. Treat guests who are renting for a longer time to a gourmet breakfast basket filled with local products like jam, coffee and pancake mix that they can use on their trip. Of course WE curated a few inspiring ideas for you! Check them out here!
Getting to know your guests can result in repeat renters and word of mouth advertising on your behalf. And we all know people remember the small touches with big impressions and as mentioned above, building ambassadors for your business is beneficial.
We'll be going into greater detail on all of these subjects, however we hope this is enough to get you started! Of course WE are always here to guide you and answer any questions or concerns alone the way.
Now put on your rentrepreneur hat and get your listing online today, make money tomorrow then tell us what listing your trailer helped you pay off, save for or spend on!