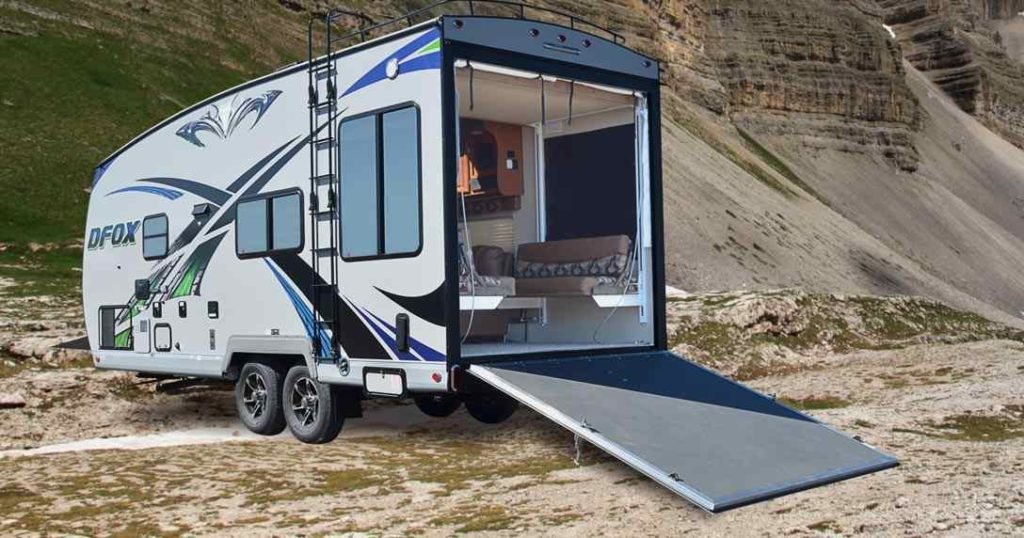 5 Reasons to RV in Canada This Summer
It's no secret that we're big fans of the great outdoors here at RV Travel Central, but we think we're especially lucky to be doing our camping in Canada. Here's why we think the land of hockey and maple syrup is the perfect place to be RVing this season:
It was named the #1 place to go in 2017
Every year, The New York Times puts out a list of 52 Places to Go in the upcoming year, and this year Canada joins the top ranks alongside destinations like Laos, Panama and Milan, which have previously held the #1 spot. Calling it "a world unto itself", Canada is big and offers something for everybody. Why shell out for an expensive trip abroad when you're already on location in the best travel destination of 2017? If it's good enough for The New York Times, it's good enough for us.
Entry to Canada's national parks is free
With 47 national parks and 976 national historic sites, there's no shortage of places to visit in Canada. Thanks to Canada's 150, visiting all the amazing attractions the country has to offer has gotten a lot easier too. As part of the celebration, there is free admission to all of Parks Canada's places, all you need is a Discovery Pass. So camp local this year (check out Green Point Campground in Pacific Rim National Park or Petit-Gaspé in Forillon National Park) and get ready to save!. Grab a pass online or pick it up at one of these locations and get discovered.
The journey is just as good as the destination
One of the biggest perks of RVing is that your vacation doesn't have to focus on one spot, you have the freedom to visit anything that catches your eye along the way. While the whole journey already has the potential to keep you entertained with amazing views of mountains, lakes, and grasslands, you get the chance to visit some of Canada's Oddest Big Attractions or take your pit stops in some of the beautiful national parks you pass on the way. Bonus: you might get lucky and see some Canadian wildlife on your trip.
It's the best way to recharge
Take a break from your phone and reconnect with the things that really matter. Spending time in our country's great outdoors has tons of proven benefits to improving your overall health, so pencil in some quality time with Mother Nature. You'll start to see an increase in concentration and short-term memory, a boost in your immune system, and more energy overall. On top of that, giving your phone a break will help lower stress, and you'll get more face time with your family and friends (laughter is the best medicine, right?). Unplug for a bit and give yourself the chance to recharge.
Camping is an all ages activity
Whether you're a family with young kids, taking the grandparents on a trip, or a couple taking in the natural wonders Canada has to offer, camping is an activity anyone can enjoy. For children, it's the perfect opportunity to learn about nature. If you're going with teens, pass off some wilderness knowledge or give them a chance to go off on their own and explore. As an adult, there's no better way to feel like a kid again, so pack the s'mores supplies and get ready for some campfire stories.
So, what are you waiting for? Rent an RV from RV Travel Central, get your gear ready, and hit the open road for the perfect getaway this summer!