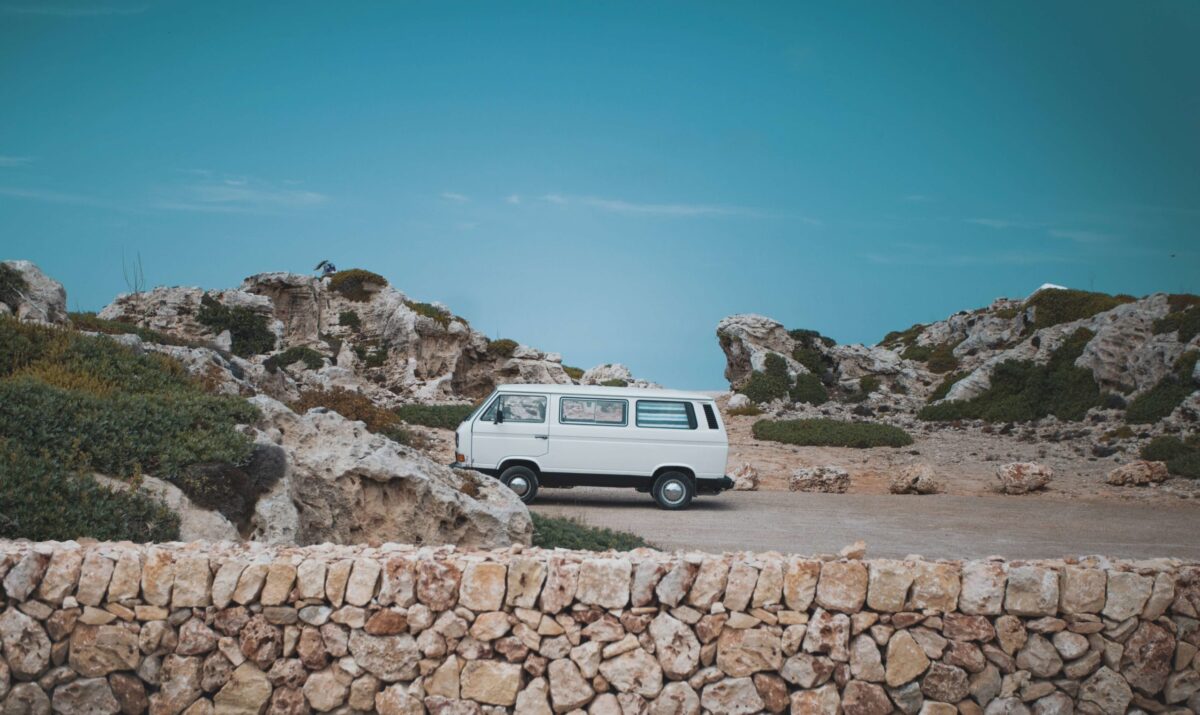 10 RV rentals for your next nature retreat
Finding the perfect RV for your road trip can be a daunting task — especially with so many RV rentals near you to choose from. We get it, which is why we've narrowed down a list of drool-worthy, wanderlust-inducing rigs to kick off your search.
From Texas to Washington, there's an RV rental calling your name, and probably a couple (or 10) you'll want to bookmark for your next road trip, nature retreat, or staycation — just saying!
RV type: Class B
Location: Pasadena, California 
Price: $385 per night
Better than sitting in first class, this Class B is a dream intrepid travelers. Featuring a full indoor shower, e-scooter, and a 50" projector ready to stream Nomadland, get ready to indulge in all the comforts and adventures of RV life.
RV type: Truck camper
Location: Denver, Colorado
Price: $155 per night
Pack up for a romantic weekend getaway to the Rocky Mountains or a friend's trip to explore the slot canyons in Utah in this custom-built beauty. Hope you're not shy because you're destined to catch the public eye in this natural conversation starter.
RV type: Campervans
Location: Phoenix, Arizona
Price: $179 per night
Don't let Arcadia's small size fool you. This rig looks like a Pottery Barn catalog on wheels. Beautifully designed for fun and adventure, this campervan has all the important amenities for your trip — we're talking full bedding, kitchenware, an inside shower, and even a bike rack. 
RV type: Fifth wheel trailer
Location: La Mesa, California 
Price: $175 per night
Chip and Joanna Gaines, who? Fully renovated, this fifth wheel (which we have now dubbed the "Fixer Upper" of RVs) sleeps six and features an inside shower, full kitchen, and an entertainment system. Oh, and it comes with bragging rights too. 
RV type: Class C
Location: Cedar Park, Texas
Price: $249 per night
This carefully curated Class C is perfect for a family vacation. Big families rejoice because there's room for 8 of you! Amenities include an inside shower, backup camera, and an awning for outdoor picnics with the family.
RV type: Airstream trailer
Location: Seattle, Washington
Price: $225 per night
The perfect travel companion for a weekend getaway, Bambi takes a little practice before hitting the road. But after you get the hang of towing a trailer, you're good to go! She sleeps four and has everything you need with both indoor and outdoor showers, a backup camera, and a full kitchen. Make your trip a family affair and bring your pets along as well — Bambi welcomes all.
RV type: Campervan
Location: Austin, Texas
Price: $195 per night
Big Frida, a 2019 Dodge Promaster, is a catch for those looking for an Instagrammable trip or a romantic glamping getaway. And best of all, it was designed with eco-friendly materials — yay Earth!
RV type: Teardrop trailer
Location: Minneapolis, Minnesota 
Price: $90 per night
Originally used to fetch hot air balloon baskets after flights, this small trailer is cooler than I'll ever be. Since then, this vintage rig has been remodeled and outfitted with all the basic amenities you need to camp in comfort. Plus, it's small, making it super convenient to tow!
RV type: Campervan
Location: Lynnwood, Washington
Price: $250 per night
If you want to get a taste of #vanlife, we have just the van for you. This campervan sleeps 2 and has solar power, a dining table, and a backup camera. All first-time RVers and #vanlifers, Alfred is calling your name!
RV type: Fifth wheel trailer
Location: Richmond, Texas
Price: $120 per night
Looking for your home away from home? Well, this stylish Instagram-perfect rig could be it. This fully-renovated fifth wheel features a full kitchen, a custom shower, and TV. Did we mention how stylish it is?
Ready to rent?
These RVs are ready to rent and road trip — but if they're not near you, don't fret! Whether you're looking for a small RV rental or a luxury fifth-wheel RV, you can find one near you or your next vacation destination with a quick search.