Set Out on an Exciting RV Road Trip with RV Rentals in Toronto
Do you want to escape the strains of ordinary living at home and at work? Toronto is a great area to get around in. Whether you've been planning a family vacation or simply looking for a fun and affordable way to spend valuable time together as a family, Toronto has something for everyone. So, get an RV rental in Toronto from RV Travel Central today and set out on a rejuvenating journey.
Toronto, the capital of Ontario, is the largest and most multicultural city in the country. It boasts a full selection of tourist sites, including museums and galleries, and also the world-famous CN Tower. Niagara Falls is only a short distance away from Downtown Toronto.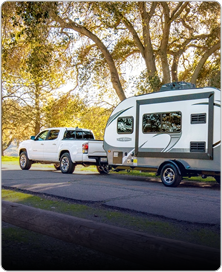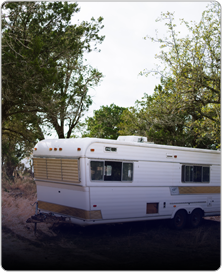 Toronto - Ontario's Most Popular Tourist Destination
Toronto is considered the cultural, commercial, and economic capital of Canada. The Blue Jays, Canada's only Major League Baseball franchise, the CN Tower, the historic St. Lawrence Market, Canada's Wonderland theme park, and the 2012 Ontario Summer Games are just a few of its offerings. It can be difficult to transit a huge vehicle such as an RV in this city, as it is mostly an urban region. Fortunately, there are a handful of locations in the Greater Toronto Area that you could just explore with an RV rental in Toronto.
From the busy Entertainment District, which has the newest musicals and exquisite dining, to the historic Distillery District, which features unique stores and restaurants housed in beautifully restored buildings, there is so much to do. Renting an RV from RV Travel Central is the perfect way to experience all of these exciting activities. They provide both cheap and luxury RV rentals in Toronto.
The city core of Toronto is rather easy to explore, with many of the best sights within easy reach of one another and a subway system for lengthier journeys. If you're in Toronto during the winter, take advantage of the huge PATH network of subterranean walkways that link shops, leisure, and attractions. Wander along the lovely coastline and enjoy the beaches and parks during the summer.
Given below are some of the must-see tourist spots in Toronto:
The CN Tower is Toronto's most famous place and the city's most popular tourist attraction. While the CN Tower is a must-see in Toronto, the Edgewalk is what makes it truly unique. You have to see the CN Tower even if you are not keen for the thrill of the Edgewalk. You may have lunch at the rotating restaurant, stroll on the glass floor for the finest overview of Toronto from both inside and outside, and take a virtual reality ride.
The Royal Ontario Museum (ROM) is one of Canada's most prestigious museums, having a worldwide reputation for quality. It has an exceptional collection of natural history, artwork, and cultures from all around the world, spanning a wide range of ages. It is also well-known for hosting international exhibits.
The Ripley's Aquarium, located near the foot of the CN Tower, is one of Toronto's main attractions. This fantastic facility features a wide variety of aquatic life and is among the most common family attractions in Toronto.
The largest underwater tunnel with a moving walkway is the most amazing feature here. As sharks glide by and sawfish loiter on the tunnel ceiling above, you can see the water world move all around you.
High Park is Toronto's biggest public park, with several hiking paths, leisure centers, a gorgeous lakefront, a dog park, a zoo, a children's park, greenhouses, picnic spots, and many other year-round activities.
The cherry blossoms are in full bloom in May, and High Park has become a popular place to see these lovely flowers. Many swans, geese, and ducks may be seen near the lake. High Park is a peaceful haven away from the city's busy life.
Niagara Falls is one of the world's largest and most beautiful waterfalls. They're also some of the easiest to get to. Without paying a charge, you may go up to the edge of the waterfalls and stay there, divided only by a railing.
It is one of the most popular destinations to visit in Ontario, as well as the most common visit from Toronto, but it is best to stay the night and watch the falls light up in various hues in the evenings.
Weather and Climate
Toronto, as one of Canada's biggest cities, has a very diverse climate. Summers are nice and perfect for RV trips, with an average temperature of 20°C to 25°C; winters are cold, snowy, and windy; and the weather is partially overcast all year. The temperature normally ranges from 17°F to 78°F throughout the year, with temperatures seldom falling below 1°F or rising over 85°F.
Where Should You Camp on Your RV Trip?
Coastal drives, cross-country drives, mountain drives, and National Parks, the choices abound. It's tempting to just go with the flow and see where you wind up, but the top campgrounds fill up quickly, especially on weekends in popular destinations like the Rockies and during the summer in Ontario.
When you think of all the leisure activities that Toronto has to offer, going camping might not be the first thing that comes to mind. And while Toronto has a reputation for being a large, cosmopolitan metropolis, it doesn't change the fact that it has some amazing outdoor spaces.
Here are some of the campsites
Here are some of the campsites that you can visit on your RV trip:
Indian Line
About 30 kilometres from downtown Toronto, Indian Line is one of the nearest RV campsites to the city. Its lakeside location provides a quiet countryside ambiance, yet it is also close to other local attractions. A swimming pool, a playground, and wireless Internet connection are available at the campground, which also allows dogs.
Glen Rouge Campground
The Glen Rouge Campground is just around 30 kilometres from downtown Toronto, albeit it is located to the northeast of the Indian Line. A playground, washing facilities, and a trash site are all available at the campsite. Firewood and ice are supplied on-site, and pets are welcome.
Bronte Creek Provincial Park
The public Bronte Creek Provincial Park is located less than 25 minutes south of Mississauga, Toronto. A playground, an outdoor swimming pool, and natural paths are among the other attractions. Bronte Creek has excellent fishing. Restrooms, showers, a snack bar, and a shop are among the amenities available.
Milton RV Park
The Milton RV Park is part of the KOA campground group and is located half an hour west of Mississauga. There are complete hookups and campfire pits at each site. Picnic tables, bathrooms, showers, and a laundry facility are all available in the park.
Milton Park contains a swimming pool, a playground, horseshoe pits, and a basketball hoop for entertainment purposes. In the evenings, there are movies and group campfires..
As you can see, even though Toronto might not be known for being a paradise for RV campers, it does have something for RV travellers. Finding a cheap RV rental in Toronto is very easy, and you can also traverse on a soul-finding journey.
Frequently Asked Questions (FAQs)
What are RV rentals?
Renting an RV allows you to experience the freedom of RV travel without the associated expenditures and upkeep. You can arrange the right gear for any vacation with a rental, just as you would a vehicle or a hotel. You rent straight from the RV owners with RV Travel Central, but you also receive the benefit of packages like roadside assistance, insurance, and outstanding customer service.
What is the price of renting an RV near Toronto?
Roughly in Toronto, RVs cost around $200 per night, while travel trailers cost around $120. It also depends on the type of RV you are booking.
Is it possible to hire an RV with unlimited mileage?
Yes! Every RV owner has the option of providing limitless mileage on their vehicles. On whatever listing you look at, you can see if unlimited miles is an option. If not, you will be able to see how much is the base fee as well as how much more miles it will cost.
Is there a certain age required to rent an RV in Toronto?
Yes. To hire an RV in Toronto, you must be at least 25 years old.
How far can an RV go before it has to be recharged?
A 12v battery will last 2-3 days under regular use settings, such as lighting, propane refrigerator, phone charging, and water pump. This period may be prolonged by reducing the power use, conserving water (by not operating the pump), turning off lights as much as possible, or simply updating or adding additional batteries.
Is it safe to travel with the refrigerator in the RV turned on?
It varies based on the type of refrigerator you have in your RV. A 3-way RV fridge is the only one that matters when answering this question. It may run on propane, which poses a safety issue when driving.
Can RVs park overnight at truck stops?
Truck stops are no longer simply for trucks, tractor-trailers, and big rigs. Every day, RVs are parked overnight at truck stops all throughout the country. You'll be alright as long as you follow the trucker's guidelines. If you choose to park here, please be kind, park straight, and leave before mid-morning.
What are Self-Contained RVs?
Self-contained implies they supply all of the essentials for a few days without the need for external power, water, or sewer connections. Toilets, freshwater storage, waste holding tanks, a refrigerator, stove, heat furnace, and a 12-volt storage battery are frequently included. You can camp without being plugged in with a self-contained RV.
Is there hot and cold water in RVs?
For drinking, bathing, washing, and cooking, almost all RVs offer hot and cold water. This water is kept in a freshwater storage tank or collected from the campsite tap, then heated on-board using an onboard water heater as needed. Freshwater is converted to greywater and kept in a different waste tank once it has been utilized.
How to rent an RV with RV Travel Central
1
Search available RVs
Use RV search to specify where, when, and how you want to travel. Looking for pet-friendly RVs? With delivery? You got it!
2
Explore the best RVs
Each RV listing provides you with pictures, prices, descriptions, available add-ons, reviews, and information about the owner.
3
Book your RV
Booking requests include your basic travel plans to help owners get to know you and make recommendations for your trip!
4
Hit the road!
On the first day of your trip, your host will walk you through their RV so that you're well prepared for your adventure!