Abbotsford RV Rentals - Discover the City on wheels
Abbotsford is a city in British Columbia that is mostly centred on agriculture. It is located in the middle of the Fraser Valley, which is one of the most visually gorgeous locations in the province. Abbotsford is a place where the farm meets the table, the soul meets nature, and visitors meet the cultured city, all in the same place! Abbotsford, often known as a "City in the Country," is one of the most interesting destinations for vacationers.
Come for the food, the arts, and the hikes through the woods. Come for the adventures, the experiences, and the memories that you will be able to carry with you wherever your travels take you. It's not difficult to come up with entertaining activities to do in the city, especially when you travel with RV rentals in Abbotsford, BC.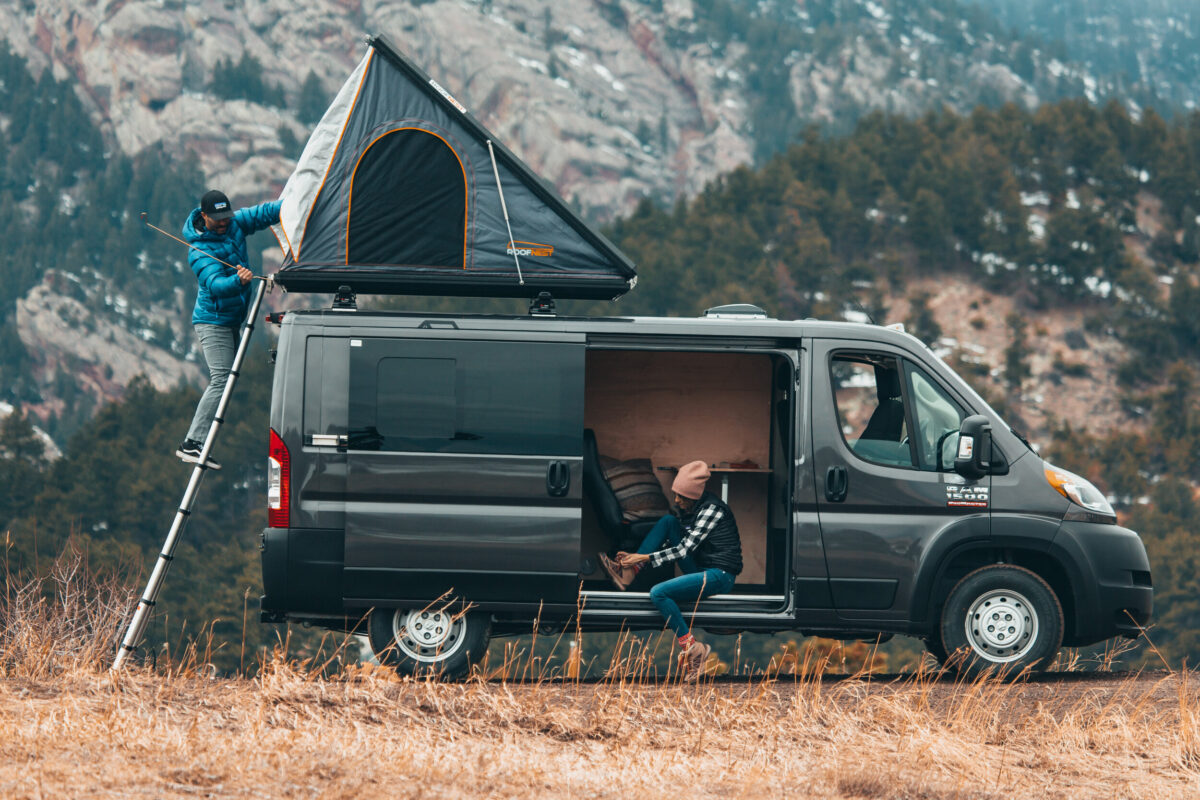 Explore the history of the region and take in all of the wonders that this wonderful city has to offer. Book an RV in Abbotsford from RVTravelCentral and hail your ride to the city today!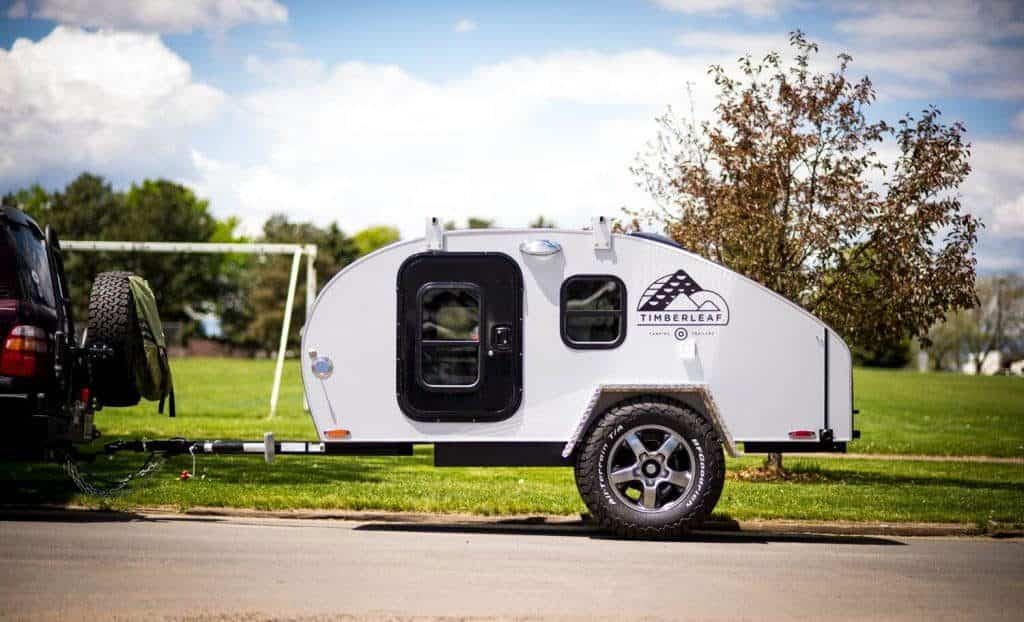 Indulge in the Beauty of Abbotsford with luxury RV Rental Abbotsford
It's difficult to avoid falling in love with Abbotsford. The suburban city provides inner-city living and conveniences while also allowing you to take advantage of its abundance of open areas. While Abbotsford is now populated with chic young people heading to beer pubs or strolling along, the neighbourhood has a rich industrial heritage, which can still be seen in the district's back lanes and industrial buildings.
Besides, with an RV rental in Abbotsford, Canada, you can explore even the most unknown places in the city. On a budget? Don't fret.
RV Travel Central has a range of Cheap RV rentals in Abbotsford that give you the freedom to travel without worrying about the budget. Abbotsford also offers lots of possibilities for that, whether it's enjoying a calm stroll around Mill Lake Park or going up Sumas Mountain.
Things to Do in Abbotsford
If you like being active while travelling, there are several activities and attractions in Abbotsford that can provide you with amusement and leisure. This city, which is located on the banks of the Fraser River, is home to some of the top wineries and breweries in the area, which can satisfy your quench.
Pay a Visit to the historic Clayburn Village
Clayburn Village was built by the Clayburn Company around the start of the twentieth century to provide housing for the brick plant's workers and their families. Despite the fact that the brick mill was shuttered in 1931, several of the structures in Clayburn Village have survived to this day. Clayburn Village, now a historic property, provides a look into life in a 100 years old Abbotsford.
You can easily list your RV in Abbotsford in a campground, take a walking tour of the hamlet and visit the houses of various employees, including the site manager, foremen, and the business accountant. In the Village Store, visitors may have a scone and afternoon tea in the tea room or purchase some imported delicacies to take home with them.
The Village Store has been meticulously restored. In addition to serving as a community centre and informal museum, the old Clayburn School is a wonderful spot to visit if you want to know more about the ancient community of Clayburn.
See Abbotsford by Air
Of course, you can see Abbotsford from the air without having to risk your life by jumping out of an airplane. Abbotsford International Airport offers scenic aircraft and helicopter excursions, ranging from brief 12-minute flights to two-hour trips, all of which take off and land there.
It is possible to tailor your journey to your specific interests by getting RVs for rent in Abbotsford from RV Travel Central, but among the most popular destinations are Golden Ears Provincial Park, Harrison Lake, and the spectacular Mount Cheam. Longer flights may take you out across Vancouver and even farther afield than that.
Whatever route and activity you choose, an aerial tour of the Fraser Valley will provide you with a unique perspective on the region's natural splendor. On this excursion, you'll certainly want to bring your camera along with you.
Attend the Music of Fraser Valley Symphony
In Abbotsford, there are some really talented people to be discovered, such as the amazing musicians of the Fraser Valley Symphony Orchestra. The Abbotsford Symphony Orchestra has been in existence since 1984 and is composed of individuals from Abbotsford and the neighboring towns.
The Fraser Valley Symphony plays in the Matsqui Centennial Auditorium in Abbotsford on a regular basis, every few months. A new subject is featured at each event, ranging from seasonal choices to classics honouring a specific nation. A visit to the symphony, especially if you happen to be in town at the time of one of its concerts, is a wonderful opportunity to get a taste of the city's vibrant cultural side.
The Reach Gallery Museum
It is possible to see demonstrations of craftsmanship from around the province, the country, and the globe, as well as an energizing display of unusual occurrences. The Reach Gallery Museum is a reputation and legacy point of grandeur, dedicated to the improvement of residents and visitors alike, and conveniently located in the heart of the network's infrastructure.
The Reach Gallery Museum in Abbotsford serves as a meeting point for network users as well as an inspiration for craftspeople. People will flock to the site because of its unusual plan, which will allow them to confront the past, get involved with the present, and fantasize about things to come.
Safari on the Fraser River
A Fraser river safari provides an opportunity to see the wild side of British Columbia in a safe, comfortable, and even opulent setting. The majority of the excursions depart from Mission, British Columbia, which is about an hour outside of Metro Vancouver.
The Valley is home to a variety of wildlife, including seals, deer, bears, and bald eagles. A wide range of other creatures, including the well-known BC salmon and the massive magnificent white sturgeon, make the area home as well as the famous salmon.
As the Lower Mainland grows and expands all the way to the coast, open areas are being displaced by development. The Fraser River may be the final common play area with zones that have been almost untouched by technological advances for a long time.
Castle Fun Park
Castle Fun Park is a great destination for a family get-together that offers a little bit of fun for every member of the congregation. It is ideally located in the heart of the Fraser Valley, about an hour and a half from Vancouver and a short distance from the Sumas and Huntington outskirt crossings.
Enjoy the Laser Maze or wander through the pillars without coming into touch with any of them. Go-karting is one of the most popular attractions in the area. The quarter-mile track is the perfect place for children and parents to have a good time while having a good time.
RV Campgrounds in Abbotsford
If you want to list your RV in Abbotsford, make sure you find a suitable RV park or campground for it. Here we are providing with 5 best campgrounds in Abbotsford:
Pacific Border RV Park: Close to all essentials for shopping, groceries or anything within 2.5 miles. There are also a lot of beaches in the region for walking.
Bellingham RV Park: Older park, close to town and the Bellis Fair mall area. Equipped with all the amenities.
Cultus Lake Thousand Trails RV Resort- Fully equipped with internet, dump station, and other amenities.
Cottonwood Meadows RV Country Club: Made for luxury RV campgrounds.
Golden Ears Provincial Park- Provincial RV Park with tons of facilities like parking space, bonfire, wifi, and more.
FAQs
What are RV rentals?
Renting an RV allows you to experience the freedom of RV travel without the associated expenditures and upkeep. You can arrange the right gear for any vacation with a rental, just as you would a vehicle or a hotel.
What is the price of renting an RV near Abbotsford?
Roughly in Abbotsford, RVs cost around $200 per night, while travel trailers cost around $120. It also depends on the type of RV you are booking.
Is it possible to hire an RV with unlimited mileage?
Yes! Every RV owner has the option of providing limitless mileage on their vehicles. On whatever listing you look at, you can see if unlimited miles is an option. If not, you will be able to see how much is the base fee as well as how much more miles it will cost.
Is there a certain age required to rent an RV in Abbotsford?
Yes. To hire an RV in Abbotsford, you must be at least 25 years old.
Can RV rentals in Abbotsford provide one-way RV rentals?
Yes. But you have to consult with the owner before renting an RV.
How can I make my RV rental more cost-effective?
The easiest way to get a good deal on an RV rental in Abbotsford BC. is to register ahead of schedule, around 3-6 months before you are planning to travel.  If this is not possible, you might have to hunt for rental discounts to save money on your RV rental at the last minute. Compare RV rental prices in  Abbotsford to find the best option for you.
I'm not sure what size RV to rent.
It is based on your requirements. A luxury RV rental in Abbotsford is the best option if you want amenities such as a huge bed or countertops. Renting a smaller RV will be best if you want a comfy area to carry it about and travel in.
What are the prerequisites for renting or operating a motorhome?
In most situations, a driver must have had an authorized driving permit for at and have clear insurance history. The majority of RVs don't really require a special licence.
Is it possible to rent an RV that is pet-friendly?
Many RV owners welcome pets to accompany them. You may search for pet-friendly RVs or check individual listings to look for any extra charges or fees for taking your pets.
How to rent an RV with RV Travel Central
1
Search available RVs
Use RV search to specify where, when, and how you want to travel. Looking for pet-friendly RVs? With delivery? You got it!
2
Explore the best RVs
Each RV listing provides you with pictures, prices, descriptions, available add-ons, reviews, and information about the owner.
3
Book your RV
Booking requests include your basic travel plans to help owners get to know you and make recommendations for your trip!
4
Hit the road!
On the first day of your trip, your host will walk you through their RV so that you're well prepared for your adventure!